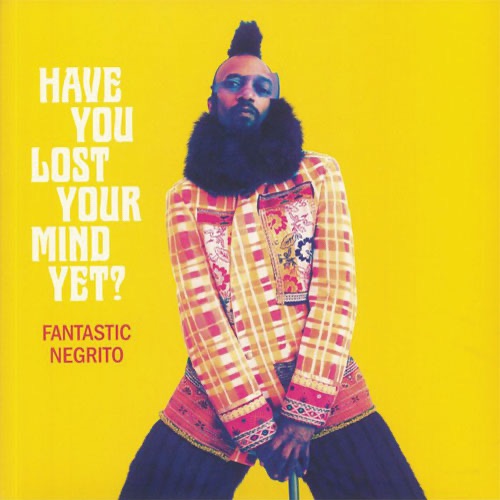 Have You Lost Your Mind Yet?
2020, Cooking Vinyl. Producer: Fantastic Negrito
(2 minute read)
In late summer, 2020, a good 6 months into pandemic living, I turned on the Emerson College radio station in my car during one of my infrequent pandemic drives. As often occurs in TV and movies, but rarely in real life, the young DJ immediately began speaking as if he'd been waiting for my arrival. "This one is the latest from Fantastic Negrito," he said, and then he played this.
I loved it immediately. It's bouncy, it's got great instrumentation, and it has a great message. I thought, "Wow, who's this young dude?!" What a tremendous, uplifting, fun song to come out in the middle of a global pandemic! (There's also a great pandemic video for "Chocolate Samurai.")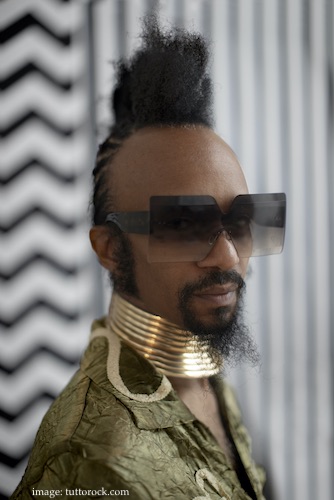 It turns out this "young dude" is a my-age dude, and Have You Lost Your Mind Yet? is his third grammy-winning album in a row! His given name is Xavier Dphrepaulezz, and although he was originally signed to a label in the early 90s, his career has only taken off in the last few years. Like this latest release, his previous two records, Last Days of Oakland and Please Don't Be Dead, both won a Grammy for best contemporary blues album.
But he's not in the B.B. King/Stevie Ray Vaughn vein of blues. His blues spread into other genres, particularly R&B and soul, and sound somewhat like an updated Sly & the Family Stone or Stevie Wonder with a bit of the funk shaved off. Also, despite the content of his songs, his scratchy voice always has a hint of joy.
"I'm So Happy I Cry" is a gospel-tinged celebration of the value of human emotions. In "How Long?," Dphrepaulezz demonstrates his guitar prowess on a slow jam about perseverance and community. "Searching for Captain Save a Hoe" is a mid-tempo jam featuring great organ and nice guitar chords in the pre-chorus. "Your Sex Is Overrated" features really great guitar work, and is the most bluesy song on the record, with the bluesy subject matter of a woman who left him.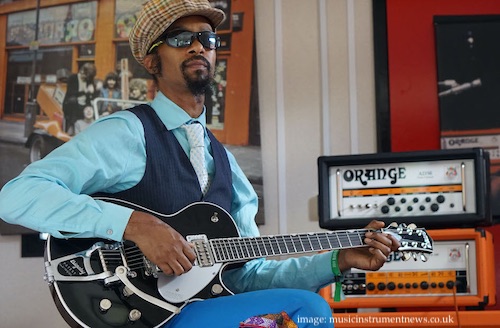 My favorite song on the album is the ode to friendship, "These Are My Friends." The change between the hard verses and the softer chorus is wonderful. "All Up in My Space" is a mellow song with some direct lyrics about personal space. The album ends on two really high notes, although the entire record is brilliant. "King Frustration" is a soulful jam about being human, with a great guitar, nice bass and very cool harmonies on a catchy, singalong chorus. And "Platypus Dipster" is a funk/rock throwback that reminds me of the 70s.
Fantastic Negrito may have the blues, but his natural effervescence doesn't allow them to drag him under. He seems to know that the blues are just part of life, and so he might as well embrace them, too. Have You Lost Your Mind Yet? gets better every time I listen, and I've been listening a lot!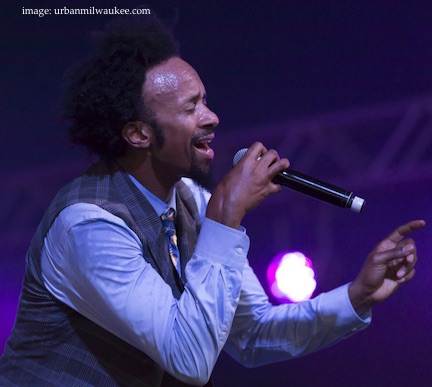 TRACK LISTING:
"Chocolate Samurai"
"I'm So Happy I Cry"
"How Long?"
"Shigamabu Blues"
"Searching for Captain Save a Hoe"
"Your Sex Is Overrated"
"These Are My Friends"
"All Up in My Space"
"Justice in America"
"King Frustration"
"Platypus Dipster"