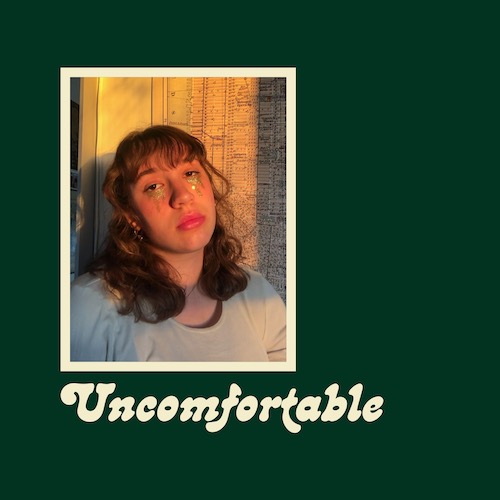 Uncomfortable, EP by Naomi Wolfe
2020, Bellevue Records. Producer: Jesse Trepiak and Williams Goldsmith
(2 minute read)
(New Releases is a different feature for 100 Favorite Albums – just a couple paragraphs about some new stuff I'm listening to.)
This was my favorite release of 2020, six indie-pop songs written and sung by Naomi Wolfe. Her producers, Jesse Trepiak (@shedwisemusic) and Williams Goldsmith (@futureartistwilliams), co-wrote some songs and act as her scorching backing band. And while each song has a new take on the term Uncomfortable, Wolfe sounds perfectly at home behind the mic.

"Stop My Heart" is a soulful, upbeat pop song about losing someone. "Favorite Color," with its 90s alt-rock feel, is an "are we friends, or what?" song. "6 Feet Tall," an unrequited love song, sounds like it belongs in a smoky jazz club. "Slide," my favorite on Uncomfortable, is a sparse, funky track with great drums. It's about moving on if you're not getting what you need. "Laugh" is a beautiful, soft acoustic number about dealing with heartbreak. "idk," an epic closer, again oozes heart and soul as it builds to a powerful ending.
Naomi Wolfe is a fresh singer/songwriter who's made a great EP, and I hope she has more music on the way. Her voice is deep and warm and personable. She really connects with the listener. The backing band is incredibly talented, and the production is great. There's nothing uncomfortable about Uncomfortable!
TRACK LISTING:
"Stop My Heart"
"Favorite Color"
"6 Feet Tall"
"Slide"
"Laugh"
"idk"