[twitter-follow username="100favealbums" scheme="dark"]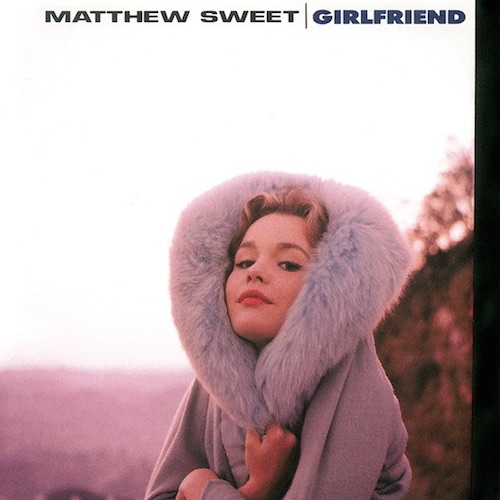 Girlfriend. Matthew Sweet.
1991, Zoo Entertainment. Producer: Fred Maher and Matthew Sweet.
Purchased, 1991.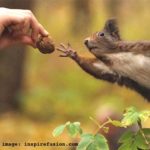 IN A NUTSHELL: Matthew Sweet writes catchy pop songs and beautiful sad songs, and sings perfect harmonies over flowing melodies – and then brings in angular, ripsaw guitars to disrupt everything. And it sounds amazing! 70s punk guitar virtuosos Robert Quine and Richard Lloyd take over most of the songs, and lap pedal steel king Greg Leisz fills out the tear-jerker pieces. It's perfect guitar-pop that demands I make a Sweet pun.
NOTE: The setup – below the line ↓ – might be the best part … Or skip right to the album discussion.
~~~~~~~~~~~~~~~~~~~~~~~~~~~~~~~~~~~~~~~~~~~~~~~~~
Damn. I forget what I was going to write about. It was completely relevant, too, and really captured my experiences with this album. That's what I try to do on this website, give some background as to why I like a record, and how I came to like a record; to help provide an assessment apart from simply what it sounds like. There are a million lists out there of "Best Records Ever," in which some person (or group) with a modem (or media jobs) tells you "this is awesome because …" as if they can judge works of art by tallying up some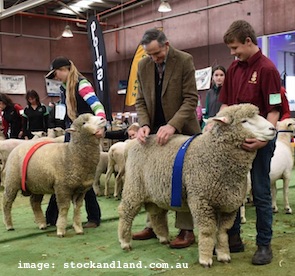 checkmarks they've made like they're evaluating participants in a sheep-blocking competition.
But I can't do that. I can't remove my own self from the evaluation of the record. And my experiences are different with each record, so none of my imagined checkmarks would ever line up between albums. It would be like judging sheep-blocking where participants also bring pigs and raccoons and fish to be judged. So I don't claim that I'm ranking these records objectively. I never said they're the best; I said they're my favorites.
Great, now I'm further away from remembering what I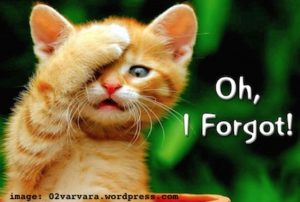 was going to say than I was at the start. But I am now quite used to forgetting. I'm very forgetful. My wife and kids can attest to the fact that whenever I leave the house there is about a 50/50 chance that I'll come back in about 30 seconds later because I've forgotten my wallet, or the car keys, or my phone, or the shopping list or some combination of all those things, and others. It used to frustrate me. Now I'm used to it. It still bugs/amuses my family.
I forget to complete tasks – leaving half-folded laundry in the living room I've walked away from. I forget to start tasks – leaving my wife to call the garage to schedule an appointment a week after she first asked me to do it. I forget I performed tasks – leaving hardware store clerks confused when I call to tell them I lost the tool I rented, and they inform me that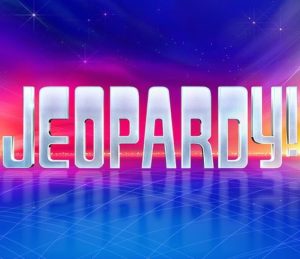 I returned it a week ago. Yet my memory for trivia is such that I appeared on Jeopardy! several years ago.
Memory is a strange thing. My wife, J., can remember entire plot lines of shows we've watched just by seeing one brief glimpse of it while channel-surfing. Me: "Hey, look, an old X-Files! I don't remember this one!" J: "This is the one with the missing elephant, and the aliens impregnating the zoo animals." But she'll read stuff I write about our relationship and say, "I don't remember any of that." She remembers details she sees; I remember feelings from experiences I've had. (And trivia.)
Much of my forgetfulness I can't explain beyond that fact that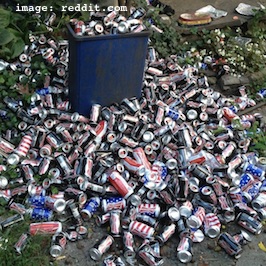 it's just who I am. Maybe I had the information in my brain, and then I just lost track of its location in there. And maybe some stuff was never in there in the first place, and literally went in one ear and out the other, if that's indeed how hearing works and heads are built. (Otherwise, it only figuratively slipped out.) But some stuff I can explain. For example, I don't remember a whole lot of stuff from my 20s when I often drank so much that I blacked out.
A black out is really weird. It's a real-life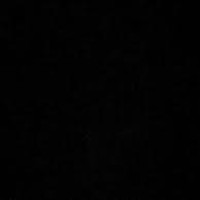 Quantum Leap[ref]Without entering someone else's body. Usually.[/ref], an abrupt shift of reality in which, in an eye-blink, you go from having a normal, if drunken, time and then open your eyes to find yourself transported in space and time. You'll be doing something … laughing, dancing, talking with friends … and then you wake up. But it's different than waking up from a normal sleep because it's generally very sudden and riddled with anxiety over questions like "Why do I still have shoes on?" "Whose house am I at?" and "How did I sleep so soundly lying on their brick walkway?"
In my 20s, those black outs were alarming and shameful, but I disguised my alarm by laughing along in the next-day's amusing task of piecing together the night's events[ref]I don't know if it's related, but I LOVED the movie The Hangover.[/ref]; and I hid my shame by pretending I wasn't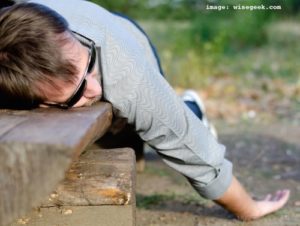 embarrassed by having been rude to some people and incoherent to the rest. I eventually settled down, did some work on my personal issues and as of February, 2018, haven't blacked out in a long, long time. And now, years later, the alarm and shame of the blackouts has turned to a sadness over all the stuff I forgot.
Some of the best stuff I forgot[ref]Actually, in alcohol-based blackouts, the experiences never implanted in the brain, so in a sense one isn't forgetting. The memories were never there to begin with.[/ref] is stuff related to music, specifically around the time I was playing music in a band, The April Skies. We played tons of shows, in tons of clubs, over a couple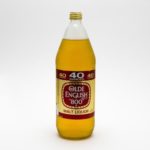 of years and I remember very little of that time. Some of that is just old age, and if my former bandmates were to say, "Remember the time we played with …" I'd immediately pull up the memory and join the conversation. But some of those memories never formed. I used to laugh about forgetting such things, but 26 years(!) later, it all seems sad and like such a waste. There are many, many shows and events from those band years that I don't remember, and since memories are really all that's left of those pre-ubiquitous-video years, I don't have much.
In 1991, we played the prestigious "CMJ New Music Showcase," in NYC. We had just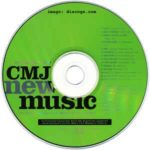 gotten representation in New York City, so this was the first of what promised to be many trips there to play gigs. And it was my first time ever in The Big Apple. I took such a big bite of it that I remember almost nothing from the weekend. I do remember meeting Living Colour guitarist Vernon Reid, who spoke with my bandmates and me about his love for "that new Nirvana album." And I remember (thanks to a little prodding from Skies leader Jake) that we played a terrific set at The Nightingale Lounge. The rest is a blur.
Including Blur, on their first US tour and who we saw perform as part of the festival that weekend. See, as performers we got into all the shows for free, and we went to a bunch. But I only remember snippets. I remember Blur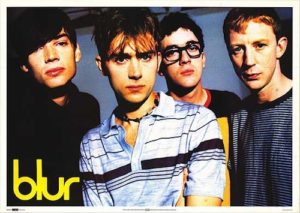 were very loud, and more raucous than their pretty-boy looks and house-beat songs would lead one to believe. I sort of remember Toad the Wet Sprocket nearly putting me to sleep, just like their songs on the radio did. I clearly remember Britain's Slowdive … but actually I don't, as I was informed by Jake that we never went to their show. (We did, however, see the tremendous Berserk!) And that's just a little bit of all I don't remember from that weekend. My memories are just a few drops in an otherwise empty mug of everything we did.
Worst of all, I remember very little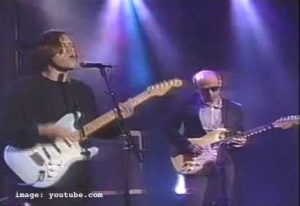 of a performance by a guitarist who I'd never get to see again, performing songs from a new album that, although it had just been released, I'd already played a bunch. The album is Girlfriend, by Matthew Sweet. The guitarist was Robert Quine, and even though I don't remember details of that show, I do know I woke up the next day thinking, "I gotta go see that guitar player again!" Quine was in the 70s punk outfit Richard Hell and the Voidoids, and played for Lou Reed and others. His guitar work, along with that of former Television honcho Richard Lloyd, who also plays on the album, and Sweet's catchy songs and (dare I say?) Beatle-esque harmonies propelled that album into heavy, heavy rotation back in '91 – '92, and it's never fallen out of orbit.
I first heard of the record from the single that was released that fall, "Girlfriend." It was all over MTV, which was pretty astounding, as MTV was then transitioning to mostly NOT playing videos.
If you've read about other albums I love, you'll know that GUITAR is very important to me, and GUITAR is all over this song, from the very first rising sound of sustained feedback, which bursts into a boiling solo on the left speaker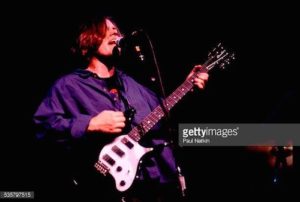 while some crunchy chords chop through the right. A bouncing bass and oh-so-1991-housebeat drums enter next, and by 33 seconds in I've already decided this is one of my favorite songs ever. That guitar player on the left speaker is Robert Quine[ref]Who led a pretty amazing life that ended very sadly.[/ref], and this song is just one on the album featuring his inventive, ranging guitar work. (He could pull it off live, too!) But it's not just the guitar. The melody is catchy, and those harmonies, all performed by Sweet himself, are terrific. Check out the "ahh" at 0:50 and the "saw you comin' my way" at 1:14. The lyrics are a plea, and turn a bit creepy at the end ("I'm never gonna set you free"), but meant something to lonely young men of the era, so I'm told[ref]I don't know first hand since I myself have NEVER been lonely, and therefore NEVER would have put this song on mixtapes for women I dated at the time, as that would have CERTAINLY ensured I'd never see them again.[/ref]. Quine's guitar is great throughout, but his solo at 1:46 is fantastic – swooping and wailing all over the place. The song has so much packed into a guitar-pop record.
Guitar is all over the place on this record, and it's not just Quine. The aforementioned Richard Lloyd also laces the Sweet sounds with some sour spikes of angular guitar. The opening track, "Divine Intervention," places Lloyd front-and-center.
That opening riff sounds all wrong, but it sounds so right! And the squawking lead guitar alongside it hits all the weirdest notes possible. Sweet's voice is tinny and high-pitched, with a tone not too dissimilar from Neil Young's. The song's lyrics can be interpreted many ways, but he claims they were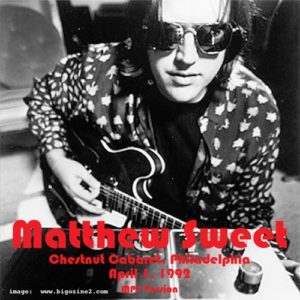 his "coming out as an atheist," although I could see believers taking a different message from it. The harmony vocals he sings with himself – for example the "Divine – Intervention" at 1:47 – really make the song, and his bass line[ref]Sweet played guitar and bass and sang all vocals on the album.[/ref] and Ric Menck's sloppy drums boost it from a typical mid-tempo slag. But Richard Lloyd is the real hero, particularly the soloing at 1:55 to 2:30 and 3:30 to the false ending at 4:20. (Sweet uses a Beatle-y "Strawberry Fields" ending on the song.)
Girlfriend is full of catchy little songs overrun with nuclear guitar assaults, as if a painting of kittens was trampled by muddy boots, but the result was way cooler than the original painting. Take one of my favorite guitar bursts on the album, "Evangeline," another song commandeered by Lloyd's ruckus.
At 0:15 the loopy riff starts over Fred Maher's drum beat and Sweet's playing.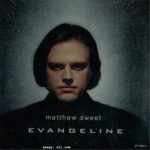 It's a catchy song with lyrics about the eponymous comic book hero Evangeline, as sung by another character, Johnny Six. It's more of what I love – terrific harmony "Ah's" and "Evangelines" (2:00!) in the background, and that guitar. The solo at 2:10 is brief and brawny, but the one he pulls off at 3:58 is sublime.
Okay, okay, enough of the guitar lust, right? I hear you. It's dialed back on some of the album's slower songs like the sweet, country love-letter NOT to Winona Ryder[ref]Really, it's actually not a love-letter to Winona Ryder.[/ref], "Winona." The song features lap pedal guitar virtuoso Greg Leisz, but Mr. Quine does show up for a sweet solo. Leisz and Quine team up again on the sad, sad "You Don't Love Me," a tear-jerker on the order of Adele's "Someone Like You." My favorite slow song on the album, again featuring Leisz, is the lullaby "Your Sweet Voice," which reminds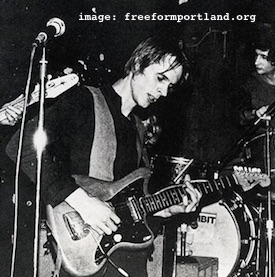 me of quiet bedtimes with my kids when they were little, falling asleep in their tiny beds as I read them stories.
As much as I love that softer side, it's the electric guitars that keep bringing me back. This album came out in a magical year in rock music, and is what the 90s were supposed to sound like: catchy as hell with loud guitars. Instead it morphed into all those Matchboxes and Blowfish and Crows, Counted. That shit sounded week next to a song like "I Wanted to Tell You[ref]Which Beatle-fan Sweet knows is very nearly the title of a great George Harrison song on Revolver.[/ref].".
https://www.youtube.com/watch?v=ZybI2eiMocQ
Once again it's Quine poking his sharp axe through the jangle of Sweet's pop songcraft. I really like the chorus,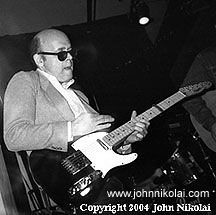 starting about 0:54. You could probably read one of the previous paragraphs again here … blah, blah GUITAR; blah blah HARMONIES. It's a song about regret, and Quine's solo basically runs through the entire song. But the piece at 2:18 is special; the one at 3:33 is even better. The song has a counterpart, of sorts, in the Lloyd-guitar-fueled "I've Been Waiting," another perfect pop gem, this one about desire. "Does She Talk?," a rebound-romance questioning song, and "Holy War," a wish for peace, feature different takes on the guitar/vocals motif.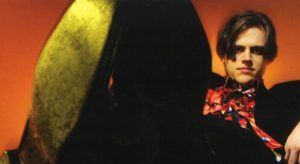 The album was written and recorded around the time that Sweet was divorcing his first wife, and the blood from the event is splattered all over the record. "Thought I Knew You" is an acoustic breakup song with Sweet's pal Lloyd Cole strumming along. "Day for Night" has frenzied Quine action behind words of guilt. "Don't Go" is a desperate plea.
But of course, the divorce songs I like best are the ones with the most guitar and harmonies, like the terrific headphones-enhanced-song about the after-effects of a breakup, "Looking at the Sun."
I guess the bottom line is this: life is hard, and you'll need as many memories as possible as you get older. But the memories in your
head will evaporate, the edges will fade and increasingly the details will wash out. If you did something stupid, like drink so much alcohol that you forget a bunch of them, the best you can do is to try to recreate some feelings. Perhaps a great collection of songs from the era could trigger those feelings? In any case, take a lot of pictures and videos and look at them when you can. Because, as Sweet sings sadly, beautifully, "Nothing Lasts."
Track Listing:
"Divine Intervention"
"I've Been Waiting"
"Girlfriend"
"Looking at the Sun"
"Winona"
"Evangeline"
"Day for Night"
"Thought I Knew You"
"You Don't Love Me"
"I Wanted to Tell You"
"Don't Go"
"Your Sweet Voice"
"Does She Talk?"
"Holy War"
"Nothing Lasts"