"Not Too Soon," from the 1991 Throwing Muses album The Real Ramona.
Guitars, growls, and girl-group gusto!
*Note – I'm not even going to try to rank songs. I just plan to periodically write a little bit about some songs that I like.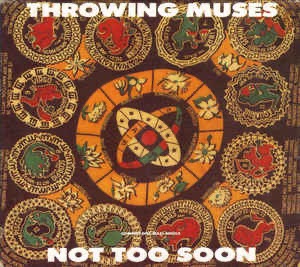 In 2018, I wrote a super-long, quite in-depth, shoulda-maybe-had-an-editor-but-I-do-this-for-free-so-bite-me piece about my obsession with certain songs. That post is about my 100 Fave Album Star, by Belly. (Go check it out! I'll wait.) Song obsession is a jumping off point for that album because I've probably been obsessed with Throwing Muses' "Not Too Soon" longer than any other song[ref]I've loved my favorite song, "Strawberry Fields Forever," since the 1970s, when I was 8 or 9, but favorite is a different quality than obsession.[/ref]. The song introduced me to Belly, as Belly leader Tanya Donelly wrote and sang it for Throwing Muses, her other band, the one with with her step-sister Kristin Hersh.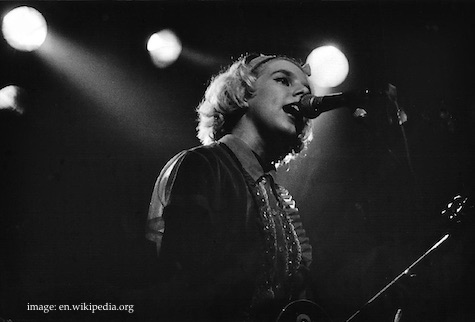 From the opening, furiously strummed, fuzzy electric chords, and Donelly's committed opening word, "She …" the song has a certain distorted, singular sound that I love. It's not just those chunky guitars and soft-but-hard voice. It's also the drum beat, by drummer Dave Narcizo, a wizard who rarely uses cymbals. (Take a look at the video – his kit only has one cymbal, a high-hat. Or does that count as two?) It's a modern (for 1991) take on the classic "Girl Group" sound of the 60s, in which bands with names like The Ronnettes, The Shirelles, The Shangri-las, and, of course, The Supremes would harmonize about their men over a thump like a Roman warship time-keeper.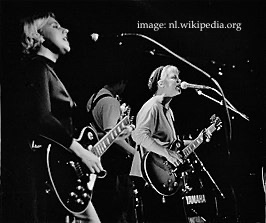 "Not Too Soon" has multiple overdubbed guitars played by Donelly and main Muse, Hersh. They bow out during the chorus, allowing that girl-group thump (and a few haunting wails) to support the antagonist/boy in the song's lyrics. "It's not too soon, he said/ it's not too soon at all/ You might as well be dead, he said/ If you're afraid to fall."
Then comes the killer hook: five words, stretched over four bars ("I said, 'I know her'") then four bars of Tanya's growling, purring vocal riff. It's catchy as hell, and as the songs move along, the guitar will frequently repeat that riff. In the second verse a few more guitars are added, and we hear the girl's perspective, clearly baffled by the boy's interest. "Why do you stare so hard/ Wrapped up like a doll in bad dreams and broken arms?"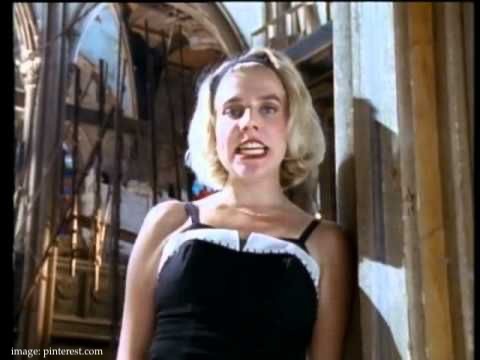 When I wrote about the Belly album Star, I mentioned my love of Donelly's lyrics. They're very Steely Dan-ish, impressionist verbal paintings that give you just enough detail so your brain can fill in the rest of the story. In the case of "Not Too Soon," it sounds as if Donelly, the narrator, is observing an interaction between a boy and a girl. And she's clearly been in the girl's situation before ("I know her…") It may even be a story about herself. It's enough to "Make these old bones shiver …"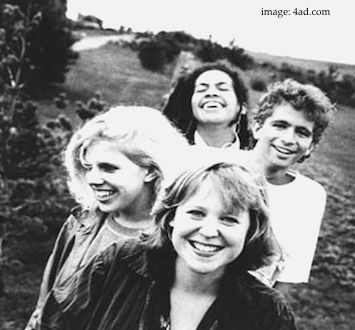 The boy's pressuring the girl (For sex? Commitment? As a former boy, I'd guess sex.) The girl, inexperienced ("colorblind") yet intrigued ("her hallway aching"), is clearly not interested ("she'll never move him – likes it that way"). The boy appears to "fall apart" in the spoken bridge. This is when the guitar really runs through that catchy-as-hell riff, sounding watery and distant and super cool. Donelly was the band's usual lead guitarist, but a live video shows Hersh playing the riff, so I don't know who plays it on the song. The boy offers one more plea – restating that "it's not too soon," and "you might as well be dead … instead of afraid to 'fall[ref]I'm pretty sure he means 'fuck,' not fall. There's such a weird history of songs about either boys pressuring girls to fuck ("It's Now or Never," "Let's Spend the Night Together," "Go All the Way," "Do Me, Baby," "Come On, Eileen") or girls worrying about that pressure ("Will You Still Love Me Tomorrow," "Anticipation.") There are also some with the roles reversed ("We Don't Have to Take our Clothes Off," "Fuck and Run" and (as a 53-year-old white dude, it would horrify my family to know I typed this, but I mean, come on …) "WAP") but generally it's horny dudes and reluctant girls. It's a weird, skewed message.[/ref].'"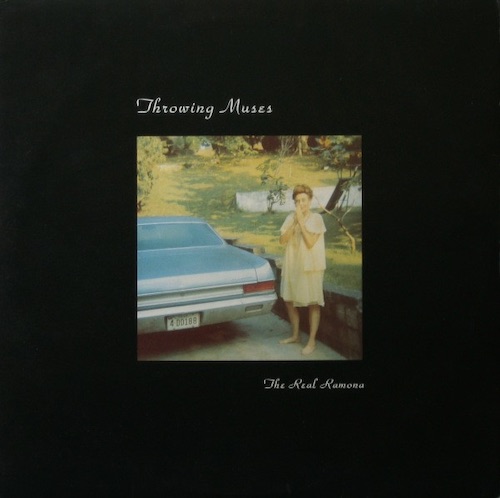 And then Donelly finally, in a gush of words, lets him have it: "Done your time, been in your place/ I couldn't look you in the face/ And tell you that it turns me on/ It makes my stomach turn!/ I know her!" Look dude! I've been there! I know her! She's saying "No!" It repulses her!
OR??!! Did the girl fall apart in the bridge? It's not clear. Did the girl, against her better judgment, give in to the boy? Is Donelly's stomach turning because she's been there and remembers the pain of caving in? Is she saying, "Look, upon reflection, I cannot honestly say I really liked that experience!"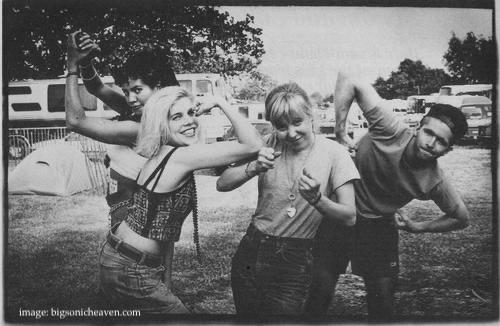 I don't know, but the song kicks ass, regardless. It conjures memories of my old band playing at The Melody Bar, in New Brunswick, NJ, and chatting with Matt Pinfield as he spun cool songs like this one. "Not Too Soon" is a sound and a feeling and I'm still obsessed with it.