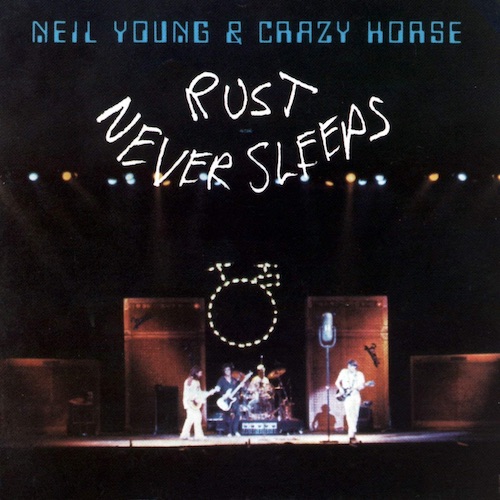 Rust Never Sleeps. Neil Young and Crazy Horse.
1979, Reprise. Producer: Neil Young, David Briggs, Tim Mulligan.
Gift, 1993.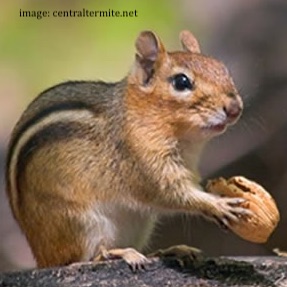 IN A NUTSHELL: Rust Never Sleeps, by Neil Young and Crazy Horse, is a brilliantly bi-polar record. A collection of intense, lovely, solo acoustic songs coupled with some raucous, electric barn-burners played by a band nearly out of control. As usual for me, this record is all about the guitar, Neil's spiky, clashing, dirty squawk. But the acoustic numbers also strike a nerve, as Neil's distinctive voice delivers the emotion in his imagery and stories.
NOTE: The setup – below the line ↓ – might be the best part … Or skip right to the album discussion.
~~~~
Part Two.

(Sort of. I mean, I didn't intend for this to be a continuation, but it's a very similar theme from the last post, so let's just call it Part Two.)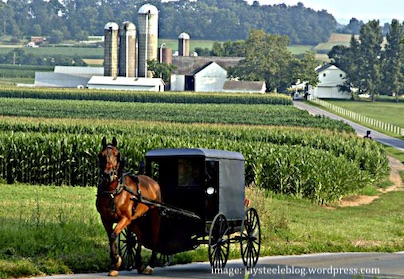 When we last left our intrepid hero, he was leaving his big-city college for the more familiar environs of a university set in the bucolic farmlands of Pennsyltucky. He's 20, still does not know what the word "intrepid" means, and he won't know for another 31 years, when he looks up the definition for a little-read blog that he writes and realizes it does not describe him at all, yet likes how it sounds so he doesn't change it.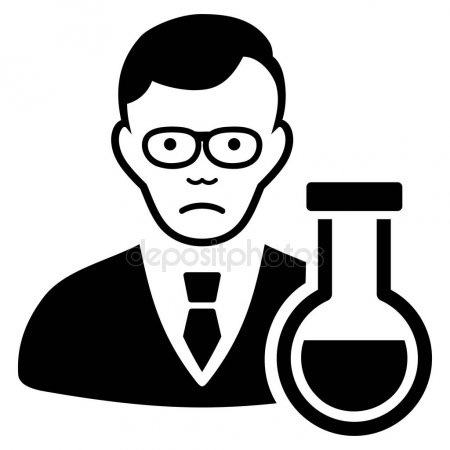 We don't pick up the story immediately, but we move ahead a few years, when his band has broken up and he is working long hours as a chemist in an aspirin factory. In a mere 30 years he'll be sitting in his New England home, writing a little-read blog about himself and his taste in music and how the two relate. Back then there is no way to know this. At that point, he just realizes two things: 1) he doesn't know what the word "intrepid" means; and 2) he has to get the fuck out of the bucolic farmlands of Pennsyltucky.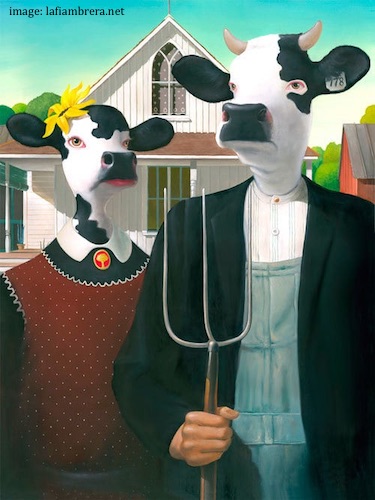 Our hero has many interests and wishes to have opportunities to pursue these interests. Acting, stand-up comedy, writing … these are activities that lend themselves to being part of larger communities of people with similar interests. If he'd wanted to pursue opportunities in growing corn and raising dairy cattle, the rolling hills of central Pennsylvania's farmland would have been the perfect place to meet other farmers and find a great opportunity for a career. However, those hills generated a relative lack of performance-oriented folk. And neither dairy cattle nor their farmers are generally known to be particularly excellent audiences for comedy, so our hero needed a new place to live.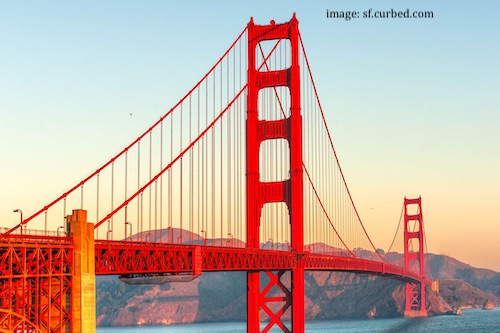 Luckily for our hero, among the gang of fun chemists (and dull chemists) working in the aspirin factory was a guy named Weenie. He was actually named Bill, but they called each other Weenie, and along with two other goofy chemists, Rod and Wayne, who were also called Weenie, they did such things as invent the Weenie Of The Week Award, celebrating the most humiliating laboratory error of the week, and which included its own statuette, which looked like a dick. Weenie Bill was still a partial owner of a home in San Rafael, California, just across the Golden Gate Bridge from San Francisco, and as it happened, he needed a tenant for the summer of 1993.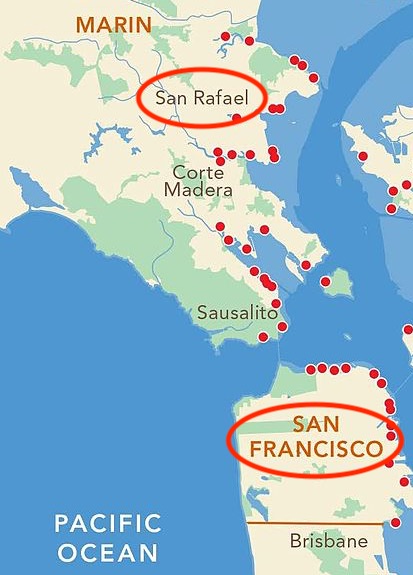 While not in the thick of city-dwelling performer types, San Rafael was close enough to San Francisco and its varied assortment of creative artists and flat-out weirdoes that a decent start could be made on a career in humor and performance. It was a nice home, with housemates vouched-for by Weenie Bill, and although it was 3-frickin'-thousand miles away, it was much warmer than Chicago, which was another potential choice. (Of course, Chicago was home to the Second City improv conglomerate, and the decision to reject that city may have left lingering regrets in our hero as to whether he, had different choices been made, could have become, on the one hand, a huge TV and movie comedy star, or, on the other hand, dead of an OD at 32.)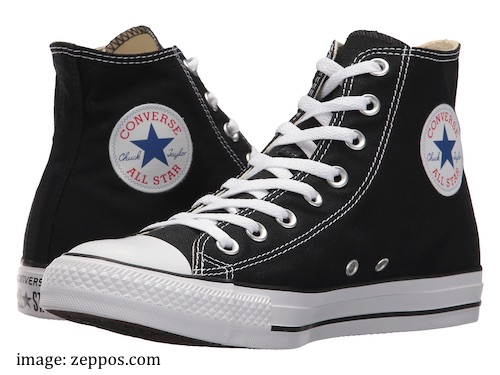 As our hero prepares for his 3,059 mile drive (Southern US route) to California, his Weenie buddies, who by this point think of his pending journey as evidence of his intrepid nature, even if he himself still doesn't really know the word's meaning, throw him a going-away party. At the party he's given many cool items, including a pair of Chuck Taylors, his footwear of choice back then, a great book called Connections, by James Burke, and a CD: Rust Never Sleeps, by Neil Young and Crazy Horse.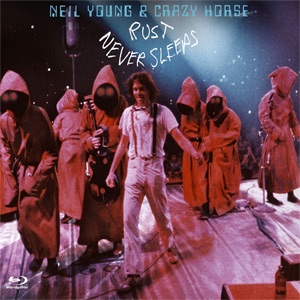 As I've written before, I've been a Neil Young fan for a long time, and I've always admired his changing styles and approach to music. I've always particularly enjoyed his work with his long-time garage band, Crazy Horse, featuring drummer Ralph Molina, bassist Billy Talbot and guitarist Frank "Poncho" Sampedro. While Neil Young solo can be folky, or country, or retro, or electronic, or 70s rocking, or 80s rocking, or 90s rocking, or 00s rocking, or big band (!), Neil Young with Crazy Horse is almost always loud and rocking and full of Young's signature squawky-raunchy, electric guitar. I knew some of the songs on Rust Never Sleeps, but not all of them, and Weenie Wayne assured me that even though it wasn't the typical 7-minute-guitar-solo-filled Crazy Horse record, that it would work its way inside me.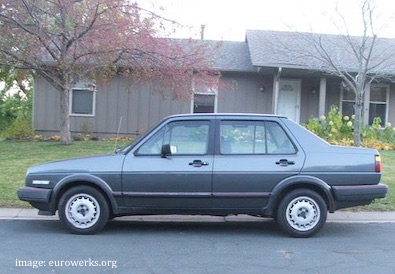 I brought a CD player along to accompany me and my 1985 VW Jetta on that drive across the US, and I first gave Rust Never Sleeps a listen on the first morning of my trip. Then I listened again. Then every morning, five or six days from Lebanon County, PA, to Marin County, CA, (I don't really remember exactly) it became the first CD I'd select every day, part of my routine. I'd get up, get on the highway, and Rust Never Sleeps would put me further ahead of my old life.
So if you know the album, you'll understand that the song that spoke to me most deeply on that journey into the new is the Crazy Horse-less acoustic number "Thrasher."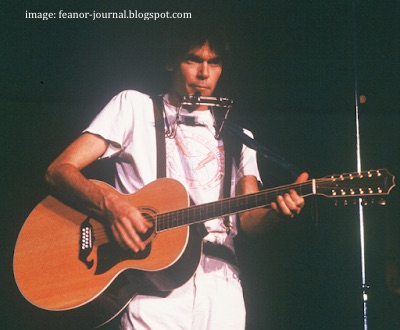 It opens with a brief harmonica arpeggiated chord, then Young's fabulous 12-string guitar begins strumming. I've read that Neil added overdubs to the songs on this album after recording, and I sometimes wonder if a second guitar was dubbed in on "Thrasher." I've watched many videos of Neil performing the song, some from 40 years ago and some from more recently, and he never seems to play it live with the same flourishes and runs that are evident on the album. But be that as it may, the guitar is excellent – ringing and lovely. But it's the song's lyrics that make it a favorite[ref]Perhaps my favorite song ever?[/ref] for me. I'd love to do a line-by-line breakdown of the song, as others have, but that could be boring and pretentious and self-indulgent. But then again, this entire blog is likely all three of those things, so it could fit right in.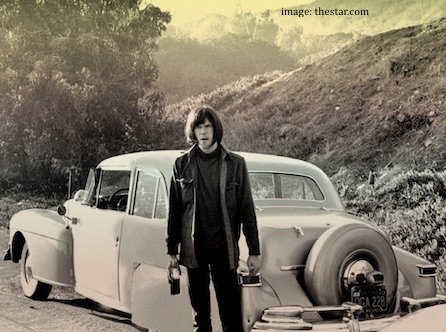 Instead, I'll just point out that the song is about leaving behind the fearful, stuck-in-the-past folks ("they were hiding behind hay bales") and striking out on your own ("hit the road before it's light") to experience the unknown that lies ahead. While some folks may hide from the new (i.e. the thrashers), it can inspire others ("when I saw those thrashers rolling by … I was feeling like my day had just begun.") Those left behind may be too worried ("poisoned by protection,") or too comfortable ("park bench mutations") to act, but you just have to move on ("they're just dead weight to me, better down the road without that load.") It may be tempting to live in the past ("the motel of lost companions waits with heated pool and bar,") but only by pursuing your dreams will you live a life fulfilled ("When the thrasher comes, I'll be stuck in the sun, Like the dinosaurs in shrines, But I'll know the time has come To give what's mine.")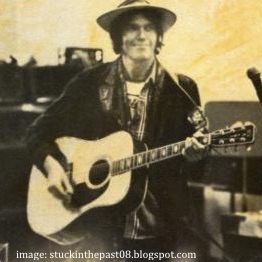 With each morning that I hopped into the Jetta, I was increasingly sure that my move was the right thing to do. Rust Never Sleeps pointed the way. The first half of the album[ref]Or "Side 1," if you're old enough to remember when records had "sides."[/ref] is acoustic, just Neil, his guitar and his harmonica, and the songs are brilliant. I'm usually more of a music-guy than a lyrics-guy, but the stories and words on Side 1 are some of my favorite, right from the opening classic, "My My, Hey Hey (Out of the Blue)."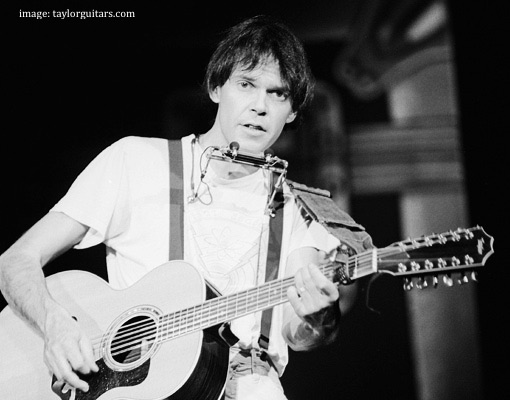 It opens with the unforgettable riff, and claims that rock and roll will never die (as I've written before, immortality has been Rock and Roll's obsession since the beginning). The minor key, and Young's plaintive voice, make the song's lyrics sound uncertain, like a warning, like this indestructible rock and roll could crumble if it's not allowed to change and make room for the Johnny Rottens[ref]Johnny Rotten was the singer of The Sex Pistols, the first world renown punk rock band, who were still making waves when the song was written.[/ref] of the world. "It's better to burn out than to fade away," he sings, a controversial sentiment. John Lennon hated the lyrics. Kurt Cobain eventually included the words in his suicide note, which freaked out Neil[ref]Young eventually wrote the decidedly grungy 1994 song "Sleeps With Angels" for the memory of Kurt Cobain.[/ref]. But the idea that rust never sleeps ("it's better to burn out/than it is to rust"), so you've got to stay active and curious to avoid it, is an idea I can get behind. This is one of the few songs on this live album in which you can clearly hear the audience.
Another great acoustic song I love on Side One is the lament/fantasy "Pocahontas."
Young's chopping acoustic guitar starts off, and Young carries the tune in his own warbly style. The song comments on the horrors of the American genocide of Native Americans, and wishes for an opportunity to speak with Pocahontas, and Marlon Brando, who famously refused his 1973 Best Actor Oscar® over the treatment of Native Americans by the film industry. As the song builds, harmony vocals are added, along with some squawks and squeaks. It's a lovely song.
The acoustic side is rounded out with "Ride My Llama," a strange ode to Martians, weed and, well, riding a llama. It's a cool, simple song that is fun to belt along to. The sweet, traveling love song "Sail Away" features Nicolette Larson on backing vocals, who had a 1979 hit with her yacht-rock version of Young's "Lotta Love." "Sail Away" is a song that would have fit perfectly on Young's smash 1992 acoustic album Harvest Moon.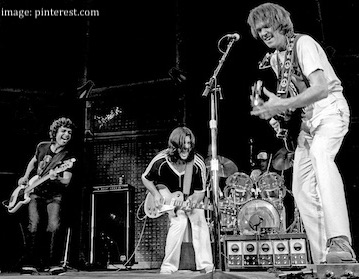 Side Two of Rust Never Sleeps is all Crazy Horse. Thick, crunching guitars, long solos, desperate harmonies, sloppy-great drumming. It's four guys having fun, like teens in their first garage band, working up a sweat and playing their hearts out.
The first song on Side Two is one of Young's all-time classics, a song he originally wrote for Lynyrd Skynyrd. (Despite calling Neil out by name in "Sweet Home Alabama," the two acts were very friendly with one another.) It's the story of a young man left alone to defend his home from invaders, "Powderfinger."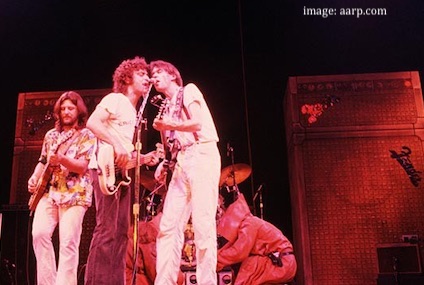 This is a song that begs to be played LOUDLY. Neil opens it with his voice, but the simple, two-guitar riff, first heard at 0:43, is what hooks the listener and always pulls the raucous Crazy Horse together before each verse. Young and Sampedro play beautifully sloppy guitar lines behind the verses, then Neil solos at 1:48, a signature, meandering affair. At 3:34, after the tragic end to the story, Young plays another searing solo, then the band, which provides background "oohs" throughout, harmonizes on the last verse. It's a great song, and it's fun to play as a band, as my buddies and I in Tequila Mockingbird recognize.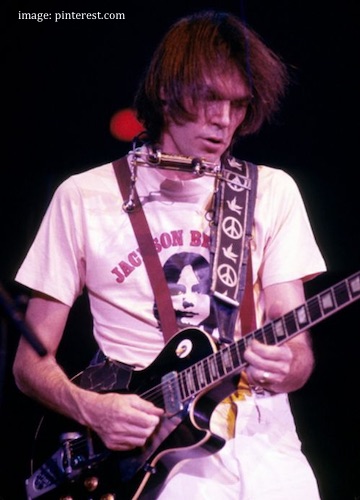 "Welfare Mothers" is a noisy, riff-based stomp. He asks for us to "pick up on what he's putting down," and it seems like he's putting down the 70s free-love ideas, or perhaps a social system that doesn't take care of its vulnerable citizens, or the high price of laundromats. Whatever the case, it's a fun romp with cool drums from Ralph Molina, and more crunchy solos, particularly the one beginning at 2:46 until the end. I could listen to Crazy Horse play all day.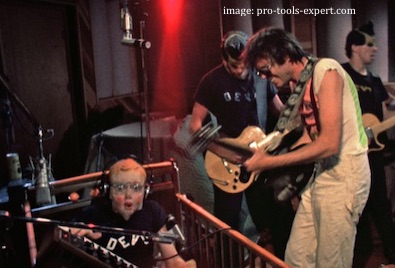 In the late 70s, Young became fascinated with the punk movement, and even more so with the punk-adjacent techno music of bands like Kraftwerk and Devo. (He directed and starred in a movie with Devo, 1982's Human Highway.) There's a punk energy in the unmelodic verses and changing tempos of "Sedan Delivery," a slam-dance of a song about – well, I'm not really sure, but maybe drugs and the associated culture? The band is having a blast playing and singing, and the guitar does not disappoint.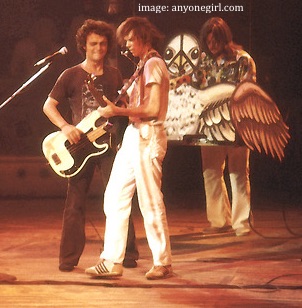 The first side of the album seems important and serious, and the raucous second side gets away from this spirit a bit. However, Neil brilliantly brings the two sides together by finishing the album with a soaring, electric version of the album's opener, this time titled "Hey Hey, My My (Into the Black)."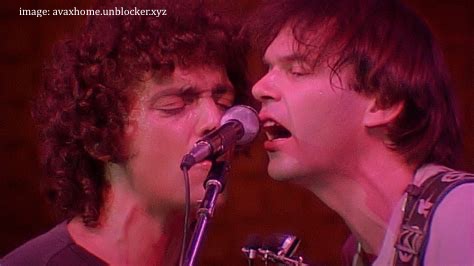 It's a great move. The introductory guitar sounds like a malfunctioning industrial machine, and the three notes punctuating it are distorted to an unrecognizable chord. Molina's drums are pile drivers. Each verse is answered with a ferocious, wicked, metallic solo. The solo at 3:12 is particularly – unusual and excellent. The lyrics are nearly the same as "My My, Hey Hey," with a change or two thrown in – – for example the album name, "Rust Never Sleeps" added, and Johnny Rotten's name emphasized. It ends with the crowd noise that had been mostly removed in the rest of the record.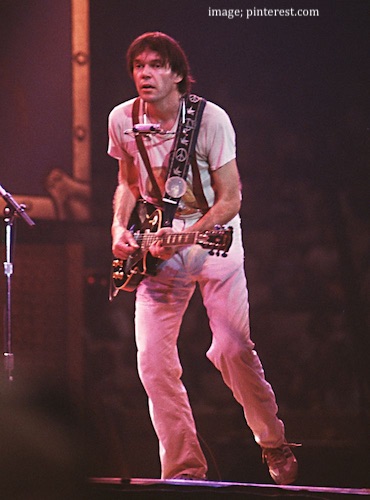 If there's one thing I know about the word "intrepid," it's that it describes Neil Young's artistic efforts. "Characterized by resolute fearlessness, fortitude and endurance." I'd say that's as good a description of Neil's output as any. He's been making his own music his own way for more than 50 years. It's connected with millions of people over the years. Rust Never Sleeps was the soundtrack to one of the biggest events of my life. It inspired me to forge ahead. It still sounds great and important, and it continues to make me feel a little – (dare I say?) – intrepid myself.
TRACK LISTING:
"My, My, Hey, Hey (Out of the Blue)"
"Thrasher"
"Ride My Llama"
"Pocahontas"
"Sail Away"
"Powderfinger"
"Welfare Mothers"
"Sedan Delivery"
"Hey, Hey, My, My (Into the Black)"