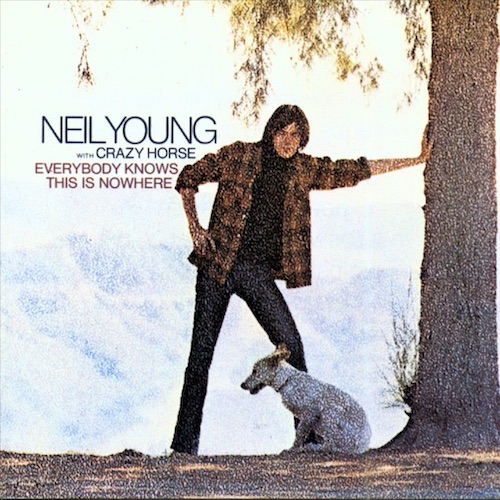 Everybody Knows This Is Nowhere, by Neil Young and Crazy Horse
1969, Reprise Records. Producer: Neil Young and David Briggs
In My Collection: CD, 1990.
(5 minute read)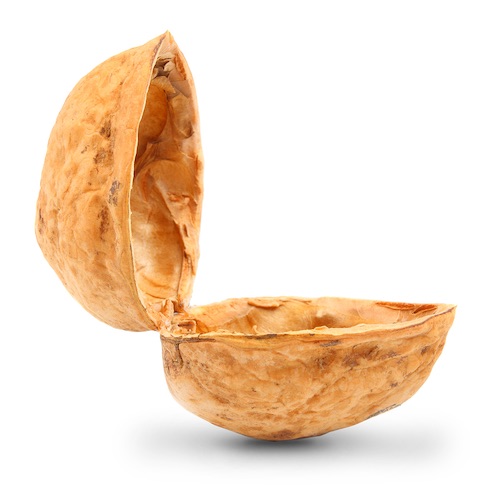 IN A NUTSHELL: Everybody Knows This Is Nowhere, the 1969 album from Neil Young and Crazy Horse, is one of my all-time favorite guitar records. Young is furious and loud and anarchic and chaotic on songs like "Down By the River" and "Cowgirl In the Sand." The band behind him, Crazy Horse, is attuned to each other in such a way that they're the tightest sloppy band ever recorded. But it's not all flaming guitars, as the band includes some lovely country numbers and some solid rock standards.
THEORHETICAL PLACE IN A FUTURE TOP 100 LIST I'LL NEVER WRITE: Top 10.
~ ~ ~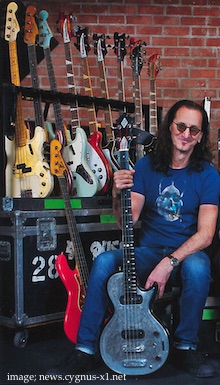 When I started playing the bass guitar in the mid 80s, I did it the same way everybody else learned rock instruments back then. I listened to the cassettes I loved over and over, and I tried to pick out what I heard. A trombone player for years, I was familiar with how music "worked." I knew about rhythm and scales, and a bit about keys, so I wasn't starting from scratch. Also, the trombone is essentially an instrument that is played by ear, so my ear had been training for almost 10 years.
This problem with this technique is that if you're a bit lazy, as I am, and you have a penchant for bands with virtuosic bass players – like Geddy Lee and Chris Squier and Paul McCartney – you'll never play the music you love. So I started with classic rock radio songs that were a bit less ambitious for a novice. "Smoke On the Water," by Deep Purple. "Wild Thing," by The Troggs. "Good Lovin'," by The Rascals. The point is, I only played songs I knew. I brought my bass to songs, but songs didn't come to my bass.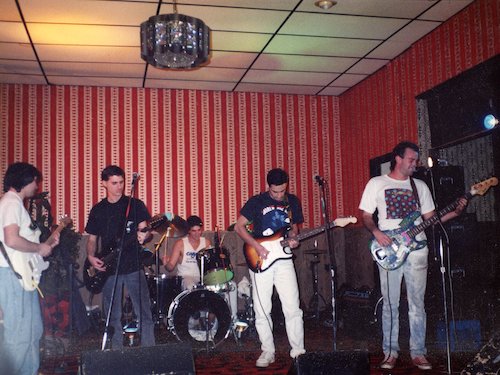 That changed when I met Dr. Dave in college and we formed our band, J.B. and The So-Called Cells. Dave and his brother, John, knew many more songs than me, and they taught me so the band could play them. At the beginning, before I learned hammer-ons and pull-offs, and figured out some scales, songs with easy bass lines were paramount. Two of those songs (which, by the way, have bass lines that are not as simple as I originally played them) were from Neil Young and Crazy Horse: "Down By the River," and "Cowgirl in the Sand." Both are from Everybody Knows This is Nowhere, Young's first album with this stellar backing band. I bought the CD soon after I heard them, one of the first CDs I owned, and immediately loved it.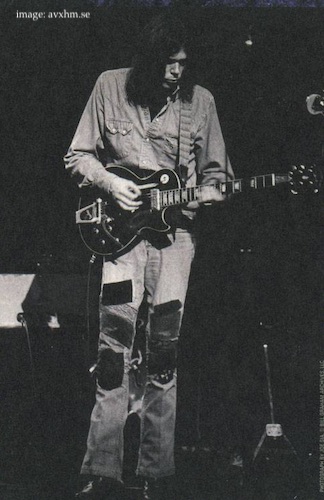 Neil Young is the greatest musical artist of the rock era. Please know that I am LOATHE to call anything "greatest." Shit, I don't even call The Beatles the best band – I just say they're my favorite. But I think of the term "artist" as someone committed to following the internal muse wherever it leads, and I can't think of anyone who's followed their muse to its most faraway limits as Neil Young. Consider these samples: "Harvest Moon," (1993). "Transformer Man," (1982). "Like a Hurricane," (1977). "Workin' Man," (2015). "Arc," (1991). He's recorded with Crosby, Stills & Nash; Booker T. & the MGs; Stephen Stills; and Pearl Jam. He's used a variety of backing bands, including The Stray Gators; The Shocking Pinks; and The Bluenotes. This is a man who follows his muse to such remote locations that he was sued by his record company for handing in "uncharacteristic" music.
Given the depth and breadth of his output, I think it's hard to imagine loving everything the man has released. For me, however, I can say that I am willing to give multiple listens to anything Neil makes with Crazy Horse as the backing band. In 1969 the band consisted of Billy Talbot on bass, Ralph Molina on drums and Danny Whitten[ref]Whitten died of a heroin overdose in 1972, as memorialized on the incredible Young song "The Needle and the Damage Done."[/ref] on guitar. They're a loud, raucous band with just the right level of sloppiness to make Young's rockingest songs sound immediate and furious. Even the most pop-oriented of their songs sound like your kid's band in the garage. (But better.) For example, the lead track, "Cinnamon Girl."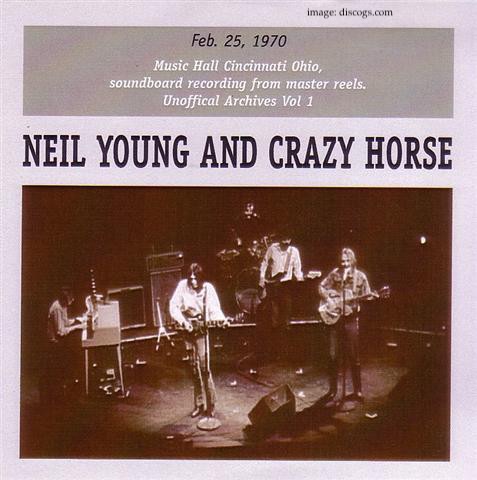 First of all, this entire album sounds best LOUD and on well-separated speakers, or headphones. So much happens on Everybody Knows This Is Nowhere that you'll miss things if you don't listen that way. For example, there are either three guitars on this song (one left channel, and another on the right, with a third that enters with the vocals, buried deep on the right) or Neil's playing on the right side is such a sonic wonder that it creates the effect of multiple guitars. "Cinnamon Girl," like every song on the album, features wonderful interplay between Whitten and Young on guitar. The riff is sticky and classic, and Billy Talbot's bass is nice and bouncy. Neil and Whitten harmonize about a spice-hued woman they'd love to meet, and when they hit the bridge ("Pa sent me money …") at 1:51, it's one of the most satisfying changes in music.
"Cinnamon Girl" also includes an oft-repeated, very impressive Neil Young guitar feature, perhaps the first time he put it on record: the one-note solo (2:07). The man can do more with one note than anybody else. It's such a fun song, you might as well watch them play it live in 1991[ref]That's Poncho Sampedro on guitar, who took over after Whitten died. Also, that's "Norwegian Wood" that Neil references in his closing cadenza.[/ref].
Up next is the western title track, again featuring excellent dueling guitars.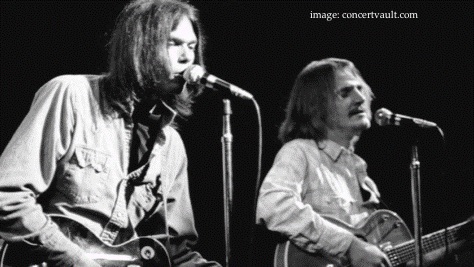 Whitten and Young again handle the co-lead vocals. It's a song about being sad and lonely in L.A., a common theme in popular music. I want to point out that on every Crazy Horse album, Billy Talbot's bass sounds perfect. He has a sort of no-bullshit tone that I can't really describe, other than "no bullshit." It sounds like your bass guitar sounds when you plunk along in your bedroom. I also really love the "La-la-la" backing vocals in the chorus.
Everybody Knows This Is Nowhere is like one of those salted-caramel desserts. For every flailing, distortion-heavy, salty number like "Cinnamon Girl," there's a softer, acoustic, country-tinged piece of sweetness. The first example is "Round & Round (It Won't Be Long)." Robin Lane provides dual harmony vocals, creating lovely three-part harmony with Neil's thin tenor. It's a thoughtful song about getting through difficult times, and the value of friendship. It's acoustic, but I do like the metallic sound of Neil's right-channel guitar, particularly in the chorus.
Up next is the saltiest song on the record, the (perhaps metaphorical) murder ballad "Down By the River."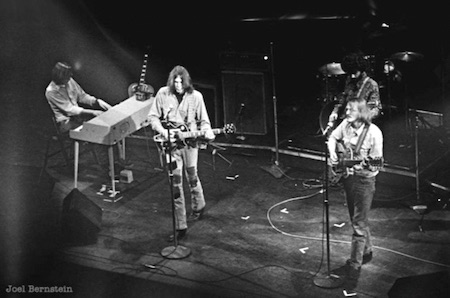 This song is built so simply, but adorned with so much amazing electric guitar, it's like seeing a souped-up '57 Chevy on the road. There's just something cool about it, and I don't know why. Actually, I do know why – it's all about Neil's guitar playing. I will demand now that you listen to this on well-separated speakers (or headphones, although it's so much better reverberating off the walls) or stop reading now. It begins with scratchy strumming on the right side, then an introductory solo, not really a riff, enters on the left. Then Talbot and Molina enter. So look, Neil's voice isn't gonna be everyone's cup of tea, and I get that. If it's not your's, pay attention instead to the left guitar, and the careful picking it does. Pay attention to the band's "Ooo-la-la" backing vocals and three-part harmony, or the nice bass behind the word "rainbow."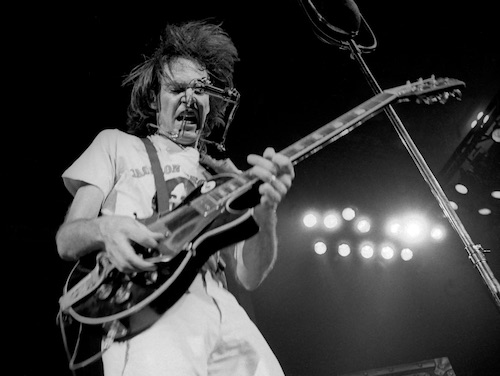 At 1:54, in the right channel, the first of Neil's epic solos begins with (if my count is right) 38 identical notes, and it is sheer genius. Whenever he solos, Whitten's left side guitar plays curlicues and varied strumming, and it all sounds so good. You can get lost in Neil's solos – they last for minutes and just take you away. There's another at 6:05, and a last weird, shimmery one at 7:07. As for lyrics, the song is either about America's Favorite Podcast Topic (i.e. a woman murdered by her man) or a metaphor for lost love. (Neil's offered both theories himself.) When I hear this song I can't imagine the band could outdo it. But wait …
Before I get to that, Everybody Knows This Is Nowhere has a couple sweet dollops of Americana for you. "The Losing End (When You're On)" is a country lost-love lament with nice harmony vocals from Whitten. Throughout, Neil shows off his Western guitar technique, then calls either "All right, Wilson Pickett" or "Wilson, pick it!" (probably the latter, since this is definitely not an R&B tune) before taking a cool solo. "Running Dry (Requiem for the Rockets)" adds violin to the mix on a rather English Folk story song. It has some good vocals and ethereal guitar, but frankly the song doesn't do much for me. And that screechy fiddle begins to wear on my ears, especially 5-plus minutes of it.
Okay, can Neil and Crazy Horse top "Down By the River?" I'd say they do with the awesome album closer "Cowgirl In the Sand."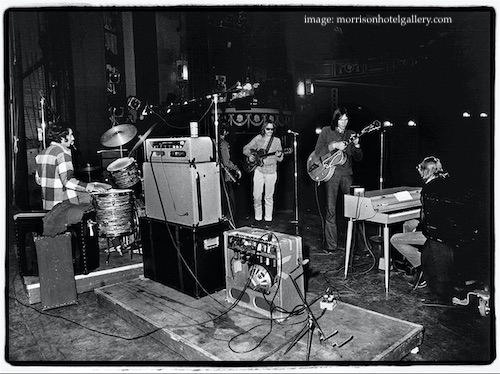 The song sits coiled for 30 seconds, then springs forth with Talbot's rangey, bouncing bass and Neil's right channel solo jittering all over the place. That bass drives the song, and he switches it up throughout, always playing basically the same thing – with a touch here and there to keep it interesting. Molina's cymbal-heavy drumming is sloppy-great, and Whitten's strumming is fun and inventive. The lyrics are dreamy and vague, and rather dated, and many have tried to interpret them. But I rarely come to Crazy Horse for lyrics.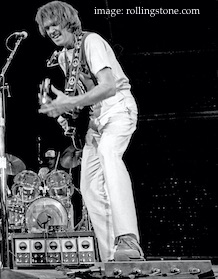 I come for Neil's flaming guitar, which solos for nearly 2 minutes before the vocals even begin. (Nice backing vox from the band, once again, by the way.) And when they hit "play this game" (2:32), and pause, it gives me chills. Then they speed up slightly (to my ears) to allow Neil play ANOTHER one-note solo at 2:59. The guitar thrashes and grinds for over two minutes, and Young's high-pitched voice re-enters, a great counterbalance to the chaos. At 6:08, Talbot plays his own one-note bass line, and it seems to piss off Young, based on the fiery fretwork he offers next! Look, I don't know how the fuck to write about how amazing this next part is. The band and Young on their own wavelength as they grow and diminish as a single unit. It's otherworldly. There's so much to hear in it.
Boy, I think I have to go take a rest after that. Everybody Knows This Is Nowhere is an album that takes me places. It takes me back to learning my bass, and learning the extreme joy that comes with making music with friends. The energy you hear in the interplay between the four musicians is something you can actually feel when you play songs with people you love and trust. That's probably why I like the record so much – it helps remind me I'm a human connected to others.
TRACK LISTING:
"Cinnamon Girl""
"Everybody Knows This Is Nowhere"
"Round & Round (It Won't Be Long)"
"Down By the River"
"The Losing End (When You're On)"
"Running Dry (Requiem for the Rockets)"
"Cowgirl In the Sand"