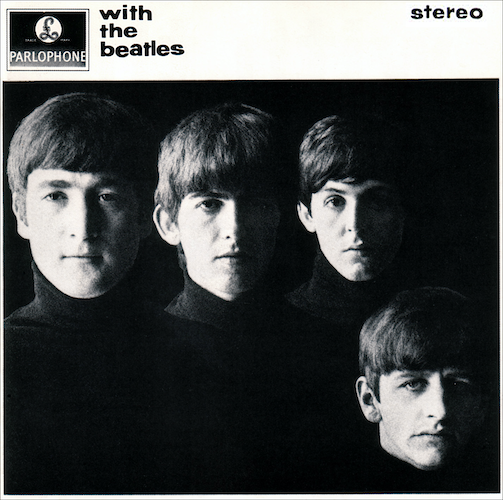 With The Beatles.
1963, EMI. Producer: George Martin.
Purchased CD, Approx. 1996.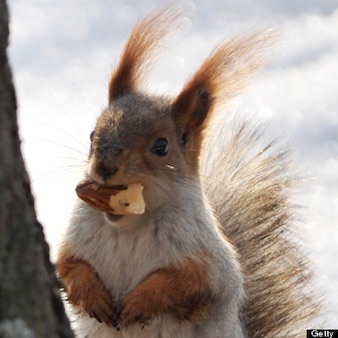 IN A NUTSHELL: With The Beatles is The Beatles' second album, written and recorded in a hurry to capitalize on Beatlemania. It's a testament to the Lennon/McCartney songwriting team that they could write so many excellent songs so quickly! And a testament to the entire band that they could execute so well these songs, and a slew of their favorite covers, and make a record that remains one of the best in the past 60 years.
NOTE: The setup – below the line ↓ – might be the best part … Or skip right to the album discussion.
~ ~ ~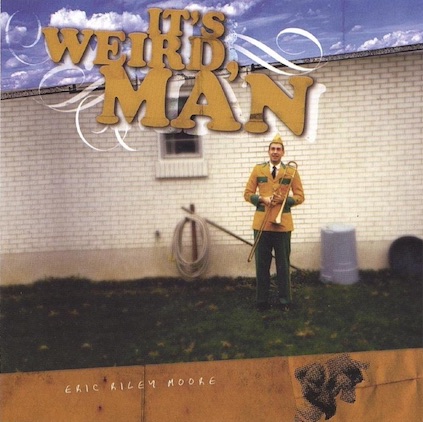 Way back in 2006, I released my first stand-up comedy CD, It's Weird, Man. You'll notice I said "first comedy CD."
This is because when I recorded my album, I was hoping there would be more. I'd been doing stand-up for about 12 years by 2006, doing it in earnest for about 7, and I thought it was time to get some of my jokes on record. Rick Jenkins, owner of the best comedy club in the world, The Comedy Studio, in Cambridge, MA, gave me two nights to record in front of terrific weekend crowds. The excellent comedian Tim McIntire recorded my sets, and helped select and sequence tracks.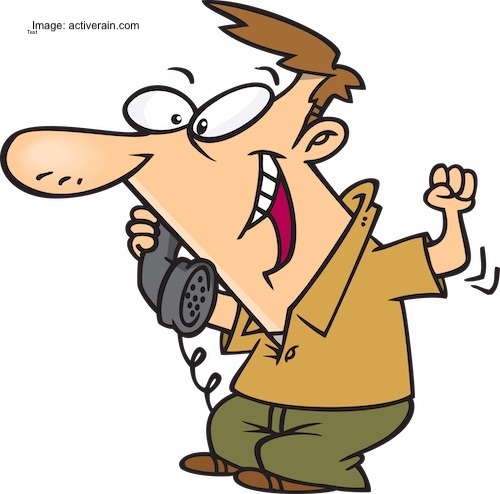 Then I called some old friends. I got in touch with an old acquaintance from my days in The April Skies, Larry Geiger, and he did all the amazing CD design and packaging work. I called Jake Crawford, still doing great work (then, as now) in The April Skies, and worked it out so the CD could be on his WiaB Records label. Then, oblivious to the changes that were already afoot in the delivery and consumption of recorded material by 2006, I went about having CDs manufactured.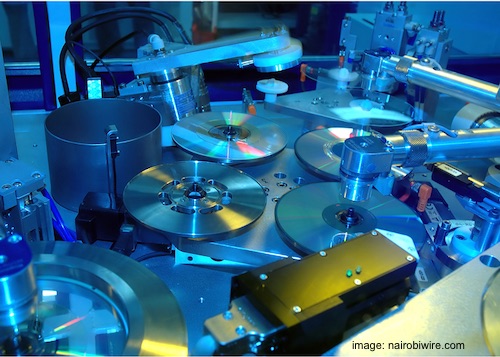 The CD company said I could manufacture 300 CDs, or 1000, or 5000 or even more. I was sure that 5000 was the number I'd need, given the hilarious nature of my jokes. However, that was expensive, so I settled on 300, knowing that I could use the proceeds from selling those first 300 to finance a second batch of pressings, which I was quite certain would be 5000. Or more.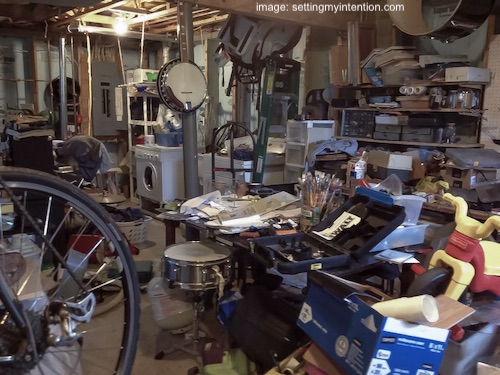 As of November, 2019, I'm still the proud owner of 237 copies of my CD, all of which are stored lovingly in a few moldy old cardboard boxes in the basement. My album is on all the streaming services, and approximately once every 18 months, I'll get a check, out of the blue, for $9 or so. But despite all that loot, I don't think that it was digital streaming that cut into CD sales, preventing me from reaching that second pressing. I think that reality simply didn't live up to my grandiose expectations.
But what if it had? What if reality had actually EXCEEDED my expectations? What if I'd sold those first 300 discs, then the next 5000, then had orders for thousands more? What if some entertainment conglomerate had signed me to a contract, and the world was eager, yearning, even demanding more product from me? What would I have done? I didn't have enough jokes for another record!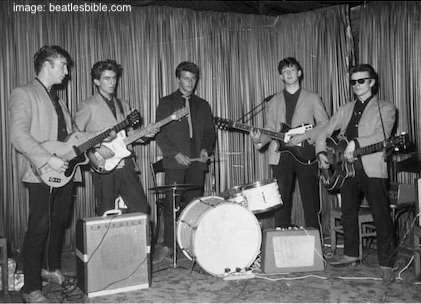 One thing I definitely could not do would be to "cover" other peoples' jokes. I couldn't decide to fill out my next album by recording Jim Gaffigan's classic "Hot Pockets" bit, and throw in a bunch of old Joan Rivers jokes. Comedy doesn't work that way. (Rather, it's not supposed to.) However, music does! And lucky for The Beatles! When the album Please Please Me shot them to the top of the charts in the UK in 1963, and they needed more music on the market, they had a backlog of hundreds of songs from other artists that they'd been performing for years. They recorded some of those songs first, while Lennon/McCartney wrote a few more new songs, then recorded the new ones, and next thing you know, With The Beatles hit the stores.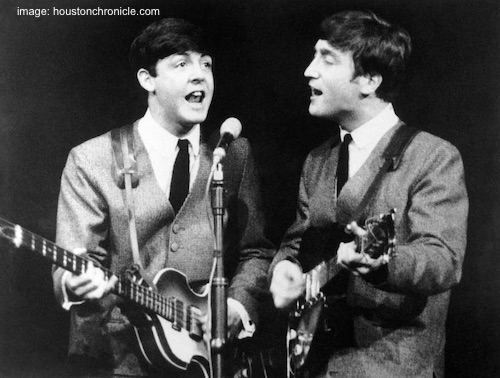 Of course, the band's first album, Please Please Me, was also nearly half cover songs, so this arrangement wasn't unusual. The Beatles were great musicians, and they had logged hundreds of hours of live performances, so their cover songs[ref]Cover Songs are songs originally performed by other artists.[/ref] were particularly strong. But Please Please Me included originals that had (mostly) been around for years. And as With the Beatles shows, even the songs dashed off by Lennon/McCartney are better than most of the stuff by other bands. Take, for example, the phenomenal lead track, "It Won't Be Long."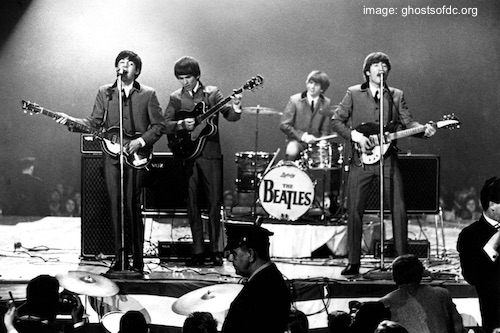 What a great opening track! Lennon's double-tracked voice opens the album with an urgent message to all those Beatlemaniacs: it won't be long! It's got all the hallmarks of a terrific Beatle song: great melody, George's cool, descending guitar riff (first heard at 0:13), Ringo's sloshy drumming, and the catchy backing vocals – shouting "yeah" back and forth with John, and the "you left me" countermelody in the bridge, at 0:42. I guess it's the bridge – it's played twice, which is unusual in a bridge. I'll call it the bridge just to point out that the song has an unusual structure – chorus, verse, chorus, bridge, verse, chorus, bridge, verse, chorus. Whatever you call it, I absolutely love when McCartney hits a higher note on the 5th "yeah" the second time through the bridge. It's stuff like that that makes me love this band. The simple stuff.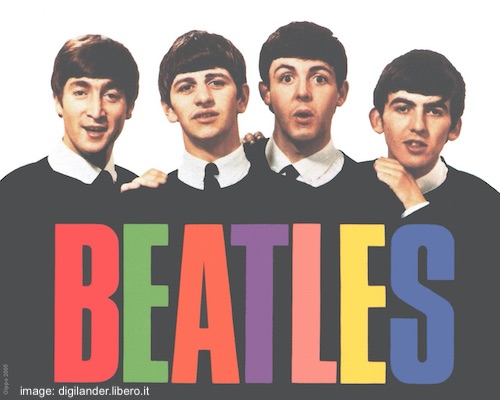 Up next is a quiet piece, a slow dance after that frantic opening, Lennon's "All I've Got to Do." It's got a bit of a Motown feel to it, and John's lead vocal is really strong. McCartney plays chords on the bass through the verse, which sounds cool, but I mainly like this song because it leads into a classic: "All My Loving."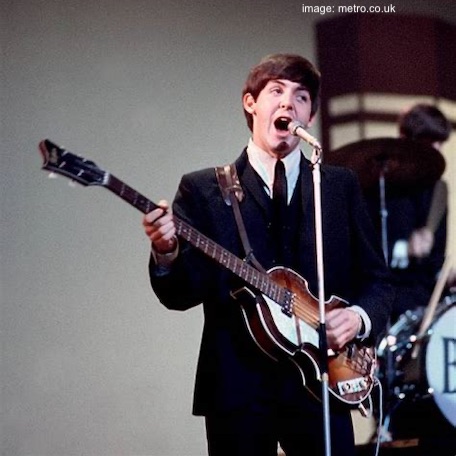 It's another song that opens with vocals, Paul's this time. What stands out immediately is the triplet-strumming rhythm guitar by John Lennon. It's really impressive, and Ringo makes it swing with his syncopated backbeat. The harmony "Oooo"s are classic Beatle, and I can't forget to mention Paul's walking bass line. Also – Paul harmonizes with himself on the third verse[ref]Which sounds cool and is the subject of much debate over at BeatlesBible[/ref]. This is one of the songs the band played on their first Ed Sullivan Show performance in the USA, in February 1964, and since Paul can't harmonize with himself live, George sang the melody and Paul took the high harmony.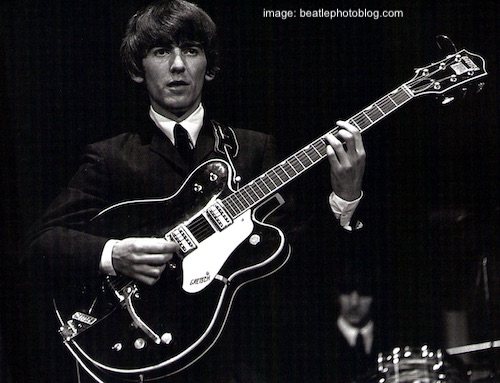 On With the Beatles, George gets his first composition on a Beatles album with "Don't Bother Me," sort of a dour song with an upbeat rhythm. It's a decent song, and has really cool guitar throughout, and a nice surf/country guitar solo at 1:18, but I think it's safe to say George will do much better on future records[ref]As was seen on #13, Yellow Submarine.[/ref]. Then again, not every Lennon/McCartney song was incredible – as "Little Child" shows. I mean, it has great vocals (particularly "I'm so sad and lonely"), and is a rocker, and Lennon shows off his harmonica chops … but it doesn't do a lot for me.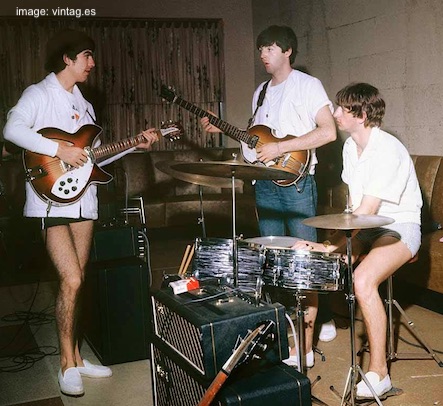 The cover songs begin in earnest next, with the band covering my parents' favorite song, "Till There Was You." They were fans of the original from the Broadway musical The Music Man, which I prefer as well. George plays a nice solo, and McCartney can really sing, but … it sounds like filler. Even the next song, "Please Mr. Postman," a Motown cover, sounds – to me – like filler. The harmonies are great, Ringo is terrific, but the 1961 original by the Marvelettes was so excellent that it makes me wonder why the band put this on With the Beatles.
This isn't to say The Beatles cover songs couldn't be excellent. Next up is a cover of the Chuck Berry classic "Roll Over Beethoven," and it's terrific.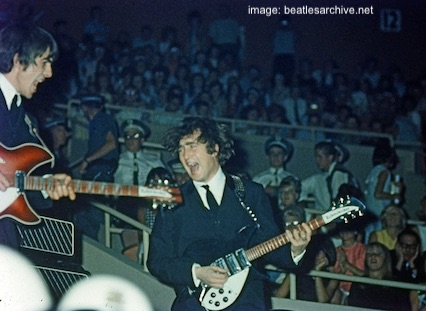 I'm a Chuck Berry fan, and I love his stompin' original version, but I like what the band does with it, as well. It's less rockin', but has a bit more swing, thanks to Ringo. He plays a heartbeat beat, and on my CD of With the Beatles (not so much on YouTube) I can clearly hear him accenting the "one," really driving the song. Harrison's guitar is really cool, and as usual Paul takes the opportunity to make the simple blues bass line more interesting than you'd expect.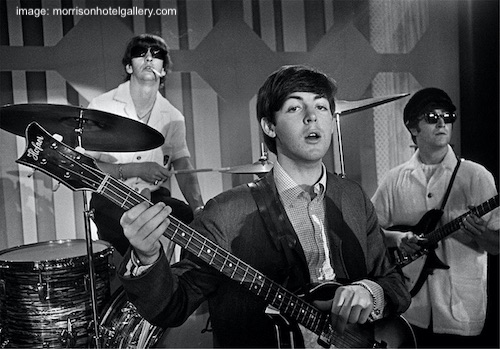 The next song is one that both Paul and John later dismissed, rather coldly, and which many people – even Beatles fans – seem to dislike. But I really like it a lot: "Hold Me Tight." Sure, Paul's out of tune at certain points, but his voice matches the urgency of the handclaps, the insistent riff and Ringo's drumming. And the three-part harmony, always a strength of the band, sounds great on the "You" choruses.
One of my favorite cover songs on With the Beatles is "You Really Got a Hold On Me," an old Smoky Robinson & the Miracles song.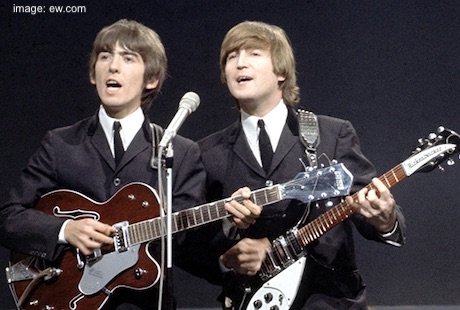 This is a case of the band, and producer George Martin (who plays piano on the recording), selecting a great song. It also shows off Harrison's knack for singing those difficult close harmonies. On most Beatles' songs sung by Lennon, McCartney usually sang the high harmonies, and Harrison was usually the third part – often close to the melody and much subtler. Here it works (as in the original) as the main harmony. Lennon's lead vocal is strong and soulful, and Ringo plays nice, odd fills in the bridge.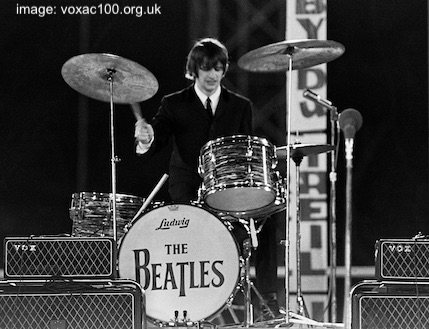 Ringo gets to show off his pipes on the next number, "I Wanna Be Your Man." Ringo (and George, to a lesser extent) tends to be overlooked, or even scorned, by many folks – both for his drumming and his singing. His crime seems to be that he is not John Lennon or Paul McCartney – just like everyone else who's ever lived since the dawn of humanity. He's actually an excellent drummer, and a fun singer, and "I Wanna Be Your Man" shows off both. It starts with a little guitar, and features a nice George solo, later. John and Paul wrote the song but neither loved it very much so they gave it to Ringo to sing. They also gave it to the Rolling Stones, who had a UK hit with it by dirtying it up a bit.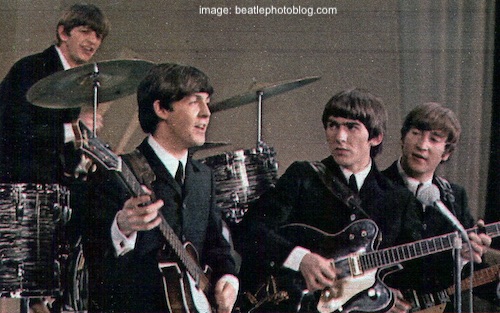 Next the boys are back to their cover-song ways with an obscure song by a group called The Donays, "Devil In Her Heart." It's a fine song, and George really does a great job on the lead vocal. Ringo's fills are nice, but it doesn't do a whole lot for me. Similarly, John's composition "Not a Second Time" is a fine song, but isn't one I turn to very often. The melody is strangely complicated and meandering for a Beatles' song[ref]Something The Times' music critic William Mann seemed to enthuse about in 1963 when he praised the song's "Aeolian cadences."[/ref]. McCartney's bass is great, but I wonder why they chose a piano solo instead of a guitar?
But leave it to The Beatles to finish With the Beatles off with a bang, even if it is a cover song. It became one of their signature songs, even though it had already been a hit for R&B singer Barrett Strong[ref]And also the first hit for Motown's Berry Gordy.[/ref].
I do love the original, but The Beatles do a great job here. Ringo's eight-beat bass drum gives the song an urgency, and the boys' harmonies are terrific. It's a great number that they really made a classic. John's screams are cool, Paul's bass notes leading to the chorus are sweet, and it's simply a classic.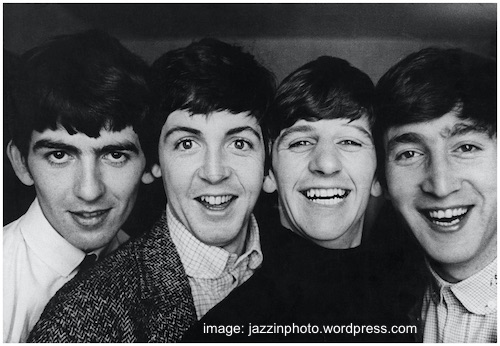 I'm not saying cover songs are bad, or that they should be avoided. In fact, With the Beatles shows that the band can truly play any style – from Broadway to R&B to rock 'n roll – and make it work. I prefer the band's albums with more Lennon/McCartney and Harrison songs, but With The Beatles is wonderful, no matter who wrote the songs! And it certainly sold more than the 63 CDs I managed.
TRACK LISTING:
"It Won't Be Long"
"All I've Got to Do"
"All My Loving"
"Don't Bother Me"
"Little Child"
"Till There Was You"
"Please Mr. Postman"
"Roll Over Beethoven"
"Hold Me Tight"
"You Really Got a Hold On Me"
"I Wanna Be Your Man"
"Devil In Her Heart"
"Not a Second Time"
"Money (That's What I Want)"