Freedom. Neil Young.
1989 Reprise. Producer: Neil Young and Niko Bolas
Purchased: 1990.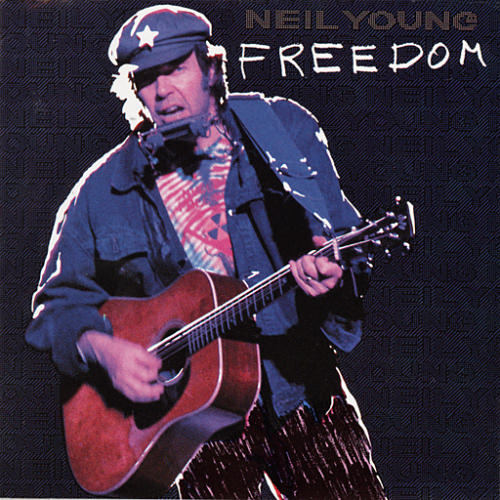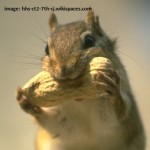 IN A NUTSHELL – Rock chameleon Neil Young explores the meaning of America's favorite word – Freedom – in a diverse set of songs full of strange sounds, unexpected choices and musical structures that help elucidate meaning from the lyrics. He is a man free do do anything, and he makes the most of his opportunity.
WOULD BE HIGHER IF – The melodies were a bit stronger, and a couple acoustic songs went electric.
~~~~~~~~~~~~~~~~~~~~~~~~~~~~~~~~~~~~~~~~~~~~~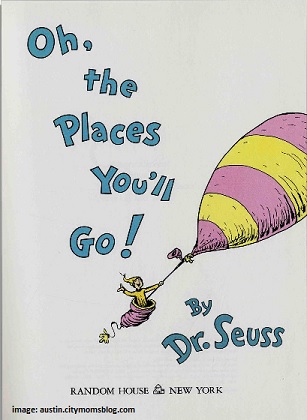 "You can do anything you want," my parents often told me, "if you put your mind to it."
To be honest, I don't remember those exact words being spoken – it wasn't like a parenting mantra for them. But it was definitely a belief system that they tried to instill – the idea that I shouldn't be limited in my pursuits by anything (other than my own lack of interest.) However, I'm not sure they actually believed in that belief system. Or rather, it wasn't a belief system they acted upon.
There are many folks on Earth who claim to believe in a god, but when challenged to put that faith into action – even basic action – choose to defer. "If you're a Christian, why don't you go to church?" "If you're a Jew, why do you work on Yom Kippur?" "If you're a Pastafarian, how come you don't drink beer?"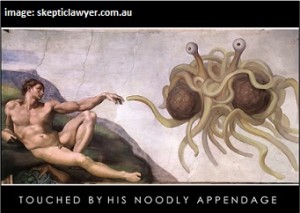 These are the types who show up for church only on Christmas and (maybe) Easter; or the aunt and uncle who sometimes come to a Seder, but who don't even belong to a Temple. When asked if they believe, they're sure to say "Yes, of course!" But when probed on the subject, they're sure to say, "Mind your own business."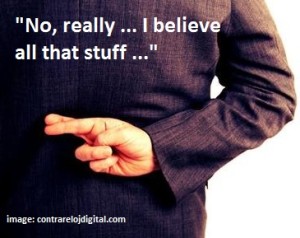 My folks took this approach with the religion of You Can Do Anything You Want. They instructed my sisters and me in its creed, and never dared come out and say it was bullshit … but they didn't actively assist in any life pursuits, either. As kind, loving parents, they naturally knew there was no reason to tell a 12 year old boy, "You'll never play baseball in the big leagues." But when told by that same 12 year old, "I want to be a doctor," neither did they say, "Well, make sure you take college-track courses in high school."
In fact, they didn't have many examples from their own lives of people who did Anything They Wanted. People they knew got jobs as steel workers, or in some other industry related to steel.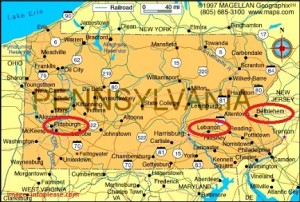 Since the turn of the 20th century Lebanon had been a big Steel Town, a little brother between Pennsylvania's twin steel cities Bethelehem and Pittsburgh. The old Bethlehem Steel Plant (pronounced "Beth'-lum Steel") was central – both geographically and economically – to the City of Lebanon.
It was a sprawling, military-base-looking series of redbrick buildings that spanned a good two to three city blocks in length and a city block or more in width. The plant straddled Lincoln Avenue, and there was an MP-like guard in a hard-hat standing in a little guard box near where the street crossed the railroad tracks.

The guard would direct the flow of traffic as needed, ensuring no cars would crash into any of the forklifts, light trucks, or men that were busy loading up railcars to ship steel around the globe. There was an inspiring, martial urgency that I could feel humming around me whenever my family drove down Lincoln Ave. Even on Saturday nights, when my family took this route home from visiting my Grandma's house, hurrying to make it back by 10 pm for The Carol Burnett Show, that guard and the hustle and bustle surrounding him were evidence of the round-the-clock importance of whatever it was that was happening inside those brick buildings.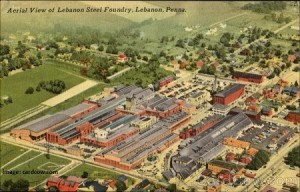 Most kids' dads worked at The Beth'-lum Steel. Many other dads worked at the Lebanon Steel Foundry or Cleaver Brooks, a manufacturer of industrial boilers, or Alcoa, an aluminum manufacturer. Still others – like my dad, and my uncles, and their friends, and most of the grown men I knew – worked inside the dozens of machine shops, tool and die shops, pattern shops, and other associated metal working businesses situated within the county.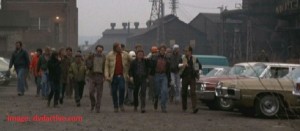 Lebanon was a Steel Town, and this didn't necessarily mean that everyone traipsed into and out of the Big Factory every 8 hours, like a scene from The Deer Hunter or All the Right Moves.
But it did mean that almost everyone worked in a job that owed its existence to Big Steel.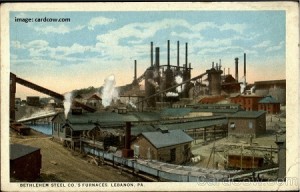 So in this context, what would it really mean to my parents that "You can do anything you want"? Theoretically speaking, sure, you could go be a doctor or a lawyer. But practically speaking, why would you do anything else except for Steel? You're really going to spend $8,000 a year to go to college for four years[ref]More years, and more money, if you're really serious about this "Doctor" or "Lawyer" thing …[/ref] when you could make almost twice that much right now with just a high school diploma?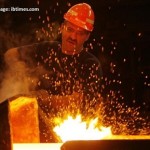 There was a perceived safety in steel, and there were enough people inside those brick buildings whose steel paycheck was paying off a few costly semesters of college they'd dropped out of to make it seem like college was the risky path to choose. The religion of You Can Do Anything, when put into actual practice, sounded like a choice for suckers. Like asking a Christian to be good and go to church each Sunday when he can just ask Jesus to forgive his sins on his deathbed and wind up in the same place.
From WWII up until about 1981, the American Dream was really at its height for families in my hometown. Most families were single-income, and that income earner likely only had a high school diploma, yet he[ref]Despite the burgeoning Women's Lib movement, those single earners were overwhelmingly male.[/ref] earned enough to buy a house with a yard in a safe neighborhood.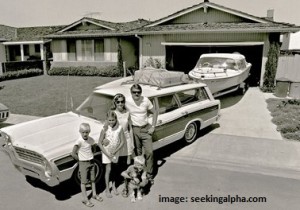 So there wasn't an enormous financial motivation to following one's dreams. No one was getting rich, but very few were mired in the dire straits that can sometimes force a person to dream big and do everything possible to attain those dreams. No one thought that this hard-earned American Dream of Middle Class comfort could evaporate so quickly. It seemed like Steel had always been there, providing jobs and glory, and that it would remain so forever. No one expected that by 1984 it would end.
My own dreams didn't necessarily include going to college. I wasn't exactly sure whether Bill Murray, John Belushi or Dan Aykroyd had gone to college, and they were what I dreamed of becoming.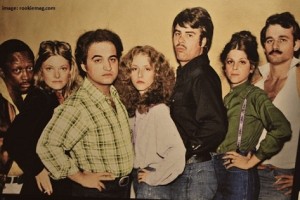 I took all the college prep courses in high school, mainly because the Guidance Counselor (such as he was) had told me it was the best choice for me. Still, my mom remained unsure. Before my sophomore year of high school, she had a lengthy discussion with me about whether I should take general ed courses instead, and start attending Vo-Tech. She suggested plumbing might be a good trade for me to look into.
I didn't know if the Vo-Tech offered Saturday Night Live training courses, but I knew for a fact that the Vo-Tech kids mostly scared the shit out of me, and there was no way I was going to get on a bus with them each day and risk getting beaten up just so I could learn how to pipe poop. I convinced her that college was my dream path, but didn't mention Saturday Night Live.
I kept that dream inside my head, where it more resembled a nighttime, sleeping dream than what one would call an "aspiration." I had vague notions of making people laugh and performing, but actually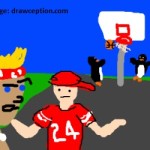 doing so seemed about as real as dunking a basketball against a team of giant penguins in capes. It never occurred to me to investigate a path to attain it. One time I did discuss my dream briefly with my parents, but their angry response ensured I never asked again. It seemed more productive to just write a letter to SNL to see if they'd bring a 16 year old from rural PA, with no stage experience[ref]Except for playing trombone solos in church, which I did emphasize in my letter.[/ref] in for an audition. I still await their reply, and assume that no formal decision has yet been reached.
My parents' response was evidence that while You Can Do Anything You Want was the theory, in actual practice it was When We Said "Anything" We Didn't Really Mean to Imply "Anything."
These circumstances left me with a lifelong fascination with those who did go on to follow their dreams and Do Anything They Wanted. And perhaps the strongest example in rock music of a person who not only does what he wants, but also does what he wants regardless of trends, expectations, common sense or record company threats, is Neil Young.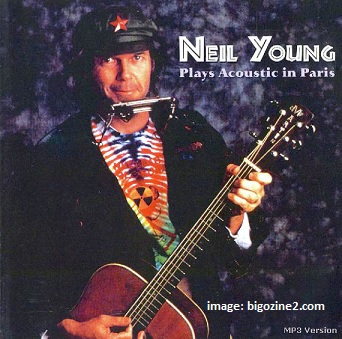 The late 80s were a tough time for my lifelong love affair with music. Having grown accustomed to the Classic Rock sound of AOR radio, and falling particularly hard for the 70s prog rock shenanigans of Rush and Yes and the like, but being disgusted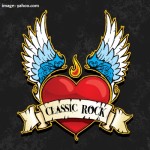 by the pseudo-heavy-metal Hair Bands that proliferated and too timid to give a chance to most anything that didn't feature the guitar front and center, or that wasn't heard on any radio stations I could get, I waded chest-deep into the murky waters of Eighties Records from Sixties and Seventies Bands. In doing so, I missed out on lots of excellent bands while they were at their creative peak, and paid lots of money to listen to a lot of crap.[ref]Some of which, admittedly I still have a taste for.[/ref]
Raise your hand if you rushed out to buy that Emerson, Lake and Powell record in 1986! (You know, the band formed when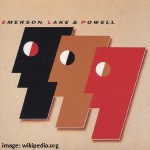 Carl Palmer – the "P" in 70s prog rockers ELP – was replaced by Cozy Powell after a quick search through the likely small stack of applications received that met the requirements of a) 70s Rock Drummer Still Alive in 1986 and b) Last Name Begins with "P.")
And raise your other hand if you ALSO had no idea who Husker Du was in 1986!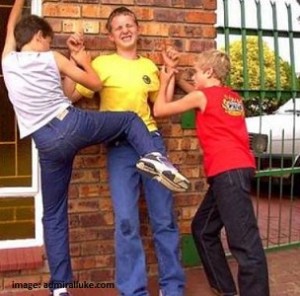 Great! You are now in perfect position to be kneed in the solar plexus, which is how I feel when I realize what the fuck I was listening to in the 80s, and what I COULD HAVE BEEN listening to instead![ref]Although I should point out that this time was also spent getting DEEPLY into The Beatles, so it wasn't all wasted.[/ref] I'm sure I'll dive more deeply into this topic in future posts, as it's a sad, desperate era in my musical timeline soothed only by the balm of the flagellant-like spectacle of writing about it in embarrassing, humorous detail for public consumption. But suffice it to say that when you realize you spent money on an album like the 1987 Jethro Tull release Crest of a Knave but didn't know The Replacements' Pleased to Meet Me (also from 1987) was even a thing until sometime in the mid-90s, you get the same mortified feeling you have waking up in your underpants on a stranger's couch, vague memories of tequila shots and police cars swimming below the surface of your mind, suddenly aware that you'll never again get a chance to NOT barf into that guy's washing machine.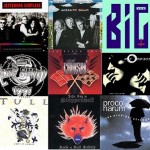 But during this dark time in my life of music appreciation, Neil Young's 1989 gem Freedom appeared.[ref]Most likely prolonging my stay in the chilly, but unpleasantly-warm-in-spots 80s Classic Rock pool.[/ref] I was in the best cover band ever at the time, J.B. and The So-Called Cells, playing bass next to Dr. Dave and his guitar, and we immediately learned a couple songs from the album to add to our repertoire.
For long-time Neil Young fans, the album opener is quite exciting. It's a live recording of just Neil and his acoustic guitar, the sounds of an enthusiastic audience cheering along as he belts out a new song, "Rockin' in the Free World."
It's something Young also did 10 years earlier on the excellent album Rust Never Sleeps.
On Freedom, this choice sets up the entire work. It is an opening plea: you have been given a gift, listeners in the Western world. Don't blow it, like others have, using it to proliferate environmental destruction, machine guns, wasted lives. Create something good. Then he goes on to show us what one man can do with this freedom.
His use of that freedom is displayed on the very next song, the epic slice of life narrative "Crime in the City (Sixty to Zero Part I)":
It's an acoustic guitar driven riff rocker, but it immediately signals it will be unusual with the loud organ and vaguely out-of-tune guitar notes that begin the song, then fade out in the first 5 seconds. It's a musical choice that is reminiscent of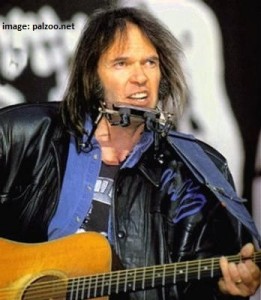 the opening chord of The Beatles' "Her Majesty."[ref]The song was famously intended to be placed between two other tracks on Abbey Road, but was spliced out, leaving it with an introductory note that was actually the final chord from the previous song.[/ref] The lyrics tell several tales from the gritty city, almost like a darker, less goofy version of the film Slacker set to music. Each of the vignettes describes a crime, or a lost person, or both, evoking sadness and hopelessness. Except for a verse about a music artist and a record producer who conspire to build a hit song by hiring an outside songwriter. I find it wonderful to know that Neil lumps these two in with corrupt cops, drug dealers and arsonists. It's evidence of his commitment to Anything He Wants to Do, his faith in following his muse, that he considers hiring folks to touch up his work just more Crime in the City.
To my ears, what really makes this song a Neil song, as opposed to just another acoustic guitar ballad you might hear on Sirius/XM's The Coffeehouse, are the recurrence of that initial organ note and out of tune guitar after each verse (for example, around 1:25 and 2:56), and the way those organ/guitar notes turn into very brief waltz interludes after the third (~4:25) and fourth (~6:03) verses. This is a strange song. There isn't a chorus, but horns enter in the middle, helping to build the energy and keeping it from ever becoming boring. Plus there's Neil's subtle acoustic soloing throughout. This is a song by a man who can do whatever he wants on a record, and his artistic vision hits the jackpot here.
The Latin-flavored "Eldorado" is similar in structure and sound to "Crime."
It begins with a gentle Spanish guitar sound and grows more electric. Neil's always interesting, signature electric guitar soloing is featured throughout.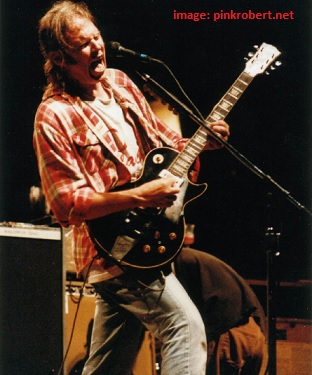 His electric guitar solos, throughout his career, remind me of Thelonious Monk piano solos. At first they can sound out of tune or mistake-filled or simply weird, until the music continues forward and your brain catches up, and you realize what the instrument has been saying fits perfectly. It's a definite kind of genius. "Eldorado's" lyrics are once again dark tales of a dangerous life. And this time the strange interjections of sound aren't waltzes, but thunderous claps of pegged guitar noise (~4:48) that appear from nowhere, like sudden summer storms.
Young's fascination with strange blasts of sound, even in otherwise un-blastful songs, shows up repeatedly on Freedom, a preview of what would come on his next few records with his band Crazy Horse – 1990's Ragged Glory and the live albums Arc and Weld. The noisiest two are "Don't Cry" and his remake of the 60s hit "On Broadway."
"Don't Cry" features an anvil and more cloudbursts of sound from Young's guitar, including a shotgun sound that reappears throughout (for example ~1:01).
The guitar solos are ugly noise, but they fit a song with lyrics about an ugly breakup.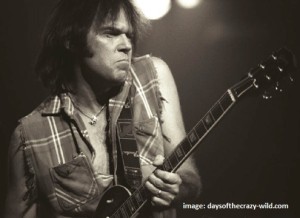 It ends with Young's always edgy voice and a final shotgun crash of electric tumult. His version of "On Broadway" also uses the ugly sounds of his guitar as a comment on the ugly sights on Broadway ca. 1989.
Times Square in 1989 was a far different scene than that of today – a rundown fortress of seedy porn theaters and seedier people. And Young's version – with his caterwauling vocals and the band's sloppy playing and more solo guitar that sounds like jet aircraft falling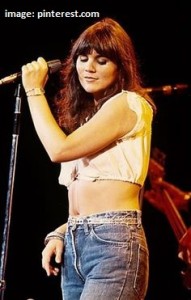 from the sky – reflects that seediness, doing away with the "If I Can Make It Here …" wonder featured in other popular versions of the song. The whole thing devolves into Neil screaming over the din for someone to "Gimme some crack!" It is a brilliant mess.
Proving that he can Do Whatever He Wants, Young also places some extraordinarily romantic and moving soft numbers on the record as well. Two are duets with Linda Ronstadt, her full, gorgeous voice sounding extra beautiful when paired with Neil's thin tenor. "Hangin' on a Limb" is the first of the two.
It's a song about a traveling musician's love for a woman, written as only a traveling musician can. "There was something about freedom/he thought he didn't know," they sing, reflecting the pull the road must have on some performers. The song offers a different perspective on what it means to be free, a path that isn't without sacrifice or negatives. It also includes much sweet acoustic soloing from Young.
The other Linda Ronstadt performance comes on "The Ways of Love," written from the perspective of two people in a new love, aware of the fact that this new love – wonderful though it is – is crushing others who now have been displaced.
It starts with one of those rolling acoustic riffs that Young features in many songs (e.g. "Needle and the Damage Done") and that sound so inviting. A nice lap pedal steel guitar fills in, as the drum alternates a snare and a tom, giving the song a Western feel. As in "Broadway" and "Don't Cry," Young uses the music and arrangement to support the meaning of the song, this time falling into a regal march during the chorus (~0:46), as the vocals sing "Oh! The Ways of Love," implying that this love is so grand, so important, that the feelings of others who've been left behind – sad though they may be – are simply insignificant. As with "Hangin' On a Limb," the lyrics here show a different, negative aspect of freedom that is often unconsidered.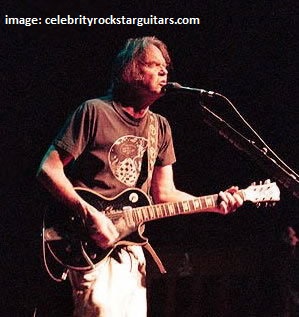 Two other romantic songs, balancing out the noisiness, are "Wrecking Ball" a soft piano-driven piece about a desire to meet a woman at a dive bar and spend the night dancing, and "Too Far Gone," which seems to describe the morning after the evening spent dancing at The Wrecking Ball.
The song "Someday" has some of Neil's most poetic lyrics, poetic in the sense that I don't always know what they mean (Rommel's ring?) but they speak to me nonetheless, especially when put to music like Neil produces. "We all have to fly/Someday."
My favorite song on the album is "No More," one of the tracks J.B. and The So-Called Cells played back in the day.[ref]And still do, when we get the chance![/ref]
It has a bouncy bass line from bassist Tony Marsico. But the bounciness doesn't indicate a happy song. In fact, this is an anti-drug song in a minor key, describing the downward spiral of drug abuse. That bounciness just serves to outline the false happiness that drugs can bring. Neil's electric guitar throughout the song is inspired, grungy wonder.
Freedom closes with an electric version of the acoustic opener, "Rockin' in the Free World,"[ref]Again, just as he did on Rust Never Sleeps.[/ref] a hit for Young on MTV back in the day, and another prominent song in the J.B. and The So-Called Cells' setlist.
Neil Young is a wild man in this video, crazy hair, crazy pants, crazy guitar. He bashes and jumps around, putting everything he has into a little movie for a TV network. He is free. He's free to rock, to create, and he just did it over the course of 12 different songs, and he thinks you can, too.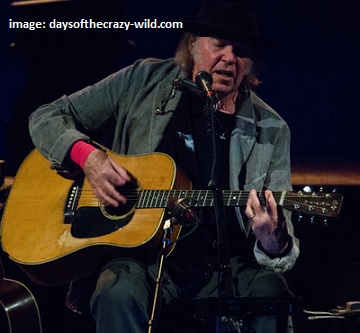 Young is free both politically and creatively – he can't really be censored by anyone but himself, and he makes the most of the opportunity by making record that no one else would make, that sounds like no one else would sound. He is a Bodhisattva in the religion of You Can Do Anything You Want, guiding us lesser travelers toward what each of us truly can be.
"We all have to fly/Someday," he sang. Maybe that Someday is soon for me. While I await that reply from SNL, I'll do what I can to keep Doing Anything I Want.
TRACK LISTING
Rockin' in the Free World (Live Acoustic)
Crime in the City (Sixty to Zero Part I)
Don't Cry
Hangin' on a Limb
El Dorado
The Ways of Love
Someday
On Broadway
Wrecking Ball
No More
Too Far Gone
Rockin' in the Free World (Electric)