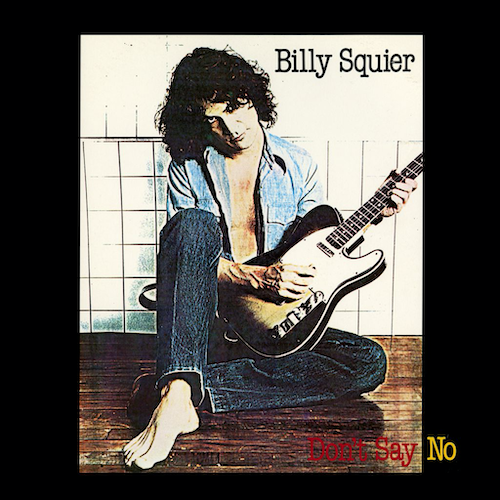 Don't Say No, by Billy Squier
1981, Capitol Records. Producer: Mack and Billy
In My Collection: Album, 1988.
(Five minute read)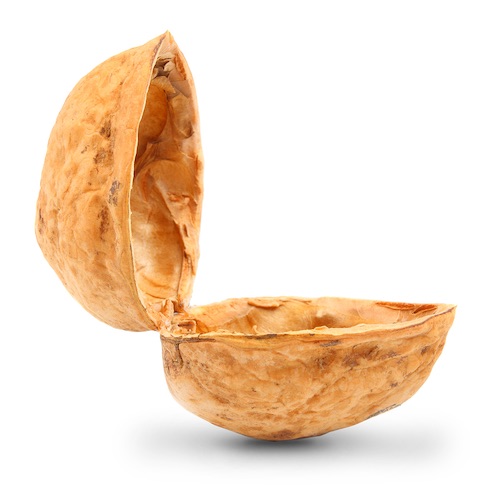 IN A NUTSHELL: Don't Say No, the 1981 album from Billy Squier, is a fun rock record and The Sound of Entering High School for this writer. The songs are catchy, and Squier and guitarist Cary Sharaf create Grade A Arena Rock music. Squier doesn't shy away from flaunting his influences, with sounds of all the hard rock heavy-hitters of the 70s sprinkled throughout. There's not much original on the record, but there's a whole lot of good sounds and cool riffs, and sometimes that's just enough.
THEORHETICAL PLACE IN A FUTURE TOP 100 LIST I'LL NEVER WRITE: Top 80.
~ ~ ~
When I wrote about the Yes album 90125, and my love for it despite many of my peers' disdain, I mentioned that it was hard to divorce my current ears from the memories my brain holds of my teenaged ears. Records like 90125, Rush's Fly By Night, U2's War and Van Halen still sound great to me, and a big reason is that they transport me and make me feel young. Not all records of my youth hold up. For this project I went out and bought Asia's self-titled debut, a favorite of my teen years, and boy, it sucked. Don't Say No does not suck.
Don't Say No, by Billy Squier, is what my freshman year of high school sounded like, but only the good parts. There is much about being 14 years old and among the most immature fish in a brand new Little Pond of High School Society that really sucks. For example, the scary senior with a beard who forced me to return his cafeteria tray for a few days, until I switched lunch tables then worried for a week that he'd come beat me up. Or the upperclassmen who suggested I wear a bra when I had on what I'd presumed was a fashionable velour shirt. Or the older kid who saw me reading A Separate Peace for Language Arts class and announced to the whole bus, "Hey! This kid's reading a romance novel!"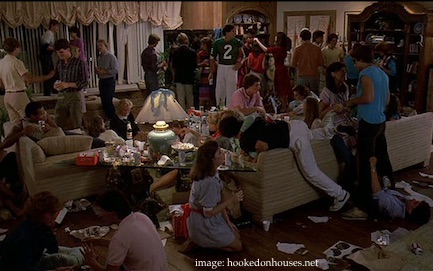 Don't Say No sounds like none of that bullshit. It sounds like hanging with friends, laughing together, and looking at cute, older girls. It's teachers who expected more, classes with kids older than me, and hearing about (though not getting invited to) parties with beer[ref]In a way, not getting invited was a blessing. I'd have been far too chicken to go anyway, so it saved me the embarrassment of declining. (Not that an invitation was actually required.)[/ref]. It sounds like what I thought being a teenager in 1981 & 1982 should sound like: rockin', catchy, cool guitars, a touch of keyboards and MTV.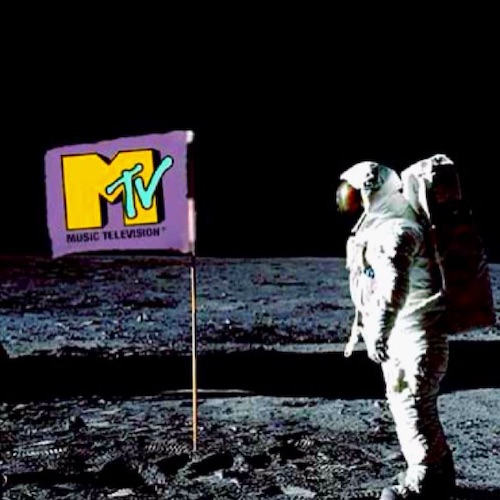 As I've written many times, MTV began airing my freshman year of high school, and by a fluke my family got the channel almost immediately. Don't Say No has a particular guitar-guy-rock/pop sound that was all over that channel at the very beginning. Some had big hits, like Rick Springfield and Tommy Tutone, and lesser-knowns, like Donnie Iris and Greg Kihn, got lots of screen time. The channel even tried to wedge Tom Petty and Elvis Costello into that presentation, but they didn't really fit. I loved all of them. Then I noticed my sister had the vinyl Don't Say No in her Milk Crate of Classic RockTM. I played it a lot.
What I love about Don't Say No are the pop melodies combined with the guitar crunch. There's nothing particularly new or inventive about the album. It has solid, workmanlike songwriting and performances. However, Squier was on MTV and my turntable a lot that fall, and the songs have a sound and style that takes me back in time. That 1981 feeling starts immediately with "In The Dark," and a shimmering, UFO-sounding note that sets the scene for drums and wailing guitar to enter.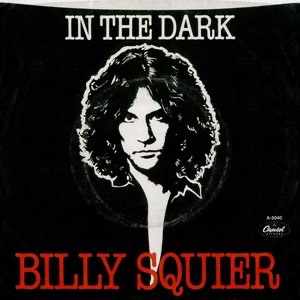 The 14-year-old in me pumps his fist every time, feeling like the guy who announces the band in this clip. The lead guitar throughout the song, by Cary Sharaf, is classic Classic Rock, with little fills accenting the lyrics. Squier has the typical Robert-Plant-esque hard-rock tenor, and he sells every song he sings. In this case, he's trying to convince a would-be lover to stealthily come meet him. Mark Clarke's bass guitar and harmony vocals sound cool, and the boopity-boop organ in the chorus is a heckuva hook. At 2:41 Sharaf plays a solo that ends in a weird sound that would make Lee Ranaldo smile. There's nothing Earth-shattering about it, but man it takes me back.
Perhaps more original and memorable is the album's big smash "The Stroke." It's a simple, chant-along song, with a "We Will Rock You" vibe, and it ruled MTV that first year.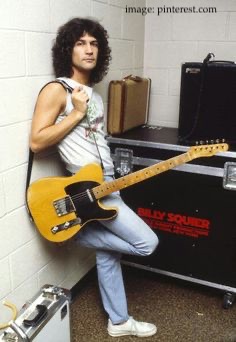 Actually, the guitars after the verses (0:27) sound pretty cool. And while the song does seem to be an ode to masturbation, actually, as a poster on Lyrics Genius points out, it's a song about the industry-wide open secret of trading sexual favors to get ahead in the entertainment business. Whatever the meaning, the principal at a local Middle School where I grew up canceled dances for the year after he heard this song being played at one. I guess he wasn't paying close attention to the lyrical nuance. Big props to Billy, however, for incorporating the Russian folksong "Song of the Volga Boatmen" into a Top 20 hit for the first time since Glenn Miller reached Number 1 forty years before. (By the way, the song was sampled on Eminem's top-five hit "Berzerk" in 2013.)
Don't Say No keeps bopping along in this Classic Rock, guitar pop fashion with the catchy "My Kinda Lover."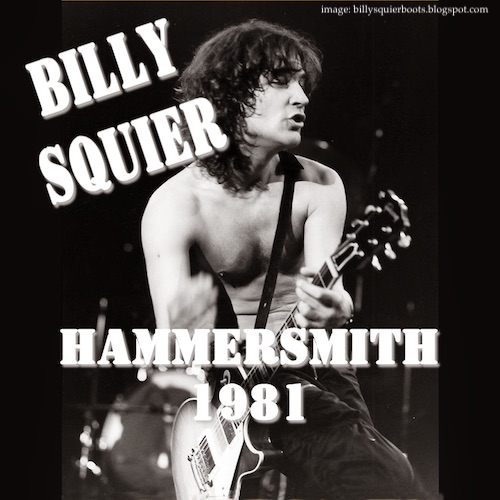 Once again, it's nothing spectacular, but man it still sounds good to my ears. I love songs that open with a riff that's hard to place on a beat. You can't tell if it's the upbeat, the downbeat, syncopated, until the rest of the singer enters. It's got some of those swirly-whirly 70s synth sounds (0:27), with great drum and bass work in the chorus. In the second verse, the bass and organ play a counter-melody, supported by more 70s video game noises. But bottom line, it's a catchy song about connecting with a partner. The bridge, at 1:47, is super great, with Clarke's bass noodling and fake horns blaring, building to Billy's falsetto croon. It's probably my favorite song on the record.
I don't love everything about the album. Don't Say No is a record that definitely has some filler. "You Know What I Like" has a sort of Sammy Hagar feel in sound (and lyrics) that doesn't connect with me, although it does have a weird guitar solo at 1:12. It also shows off Squier's penchant for singing a bit beyond his range. He also does it on the ballad "Nobody Knows." It's dedicated to John Lennon, which is nice, but lovely as it is the vocals sound very strained. "I Need You" is pretty standard mid-tempo, Arena Rock fare, albeit with nice harmonies.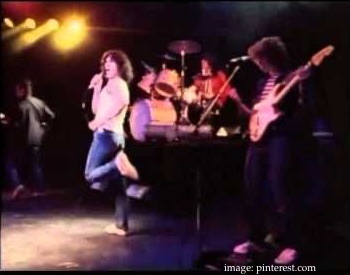 Don't Say No wears its influences conspicuously. Many songs sound like they were written to capture the spirit of other, more well-known acts. But when Squier sets a catchy melody to a song made for his voice, and Sharaf adds a ferocious riff, the band knocks it out of the park. Such is the case with the Led-Zeppelin-lite "Lonely Is The Night."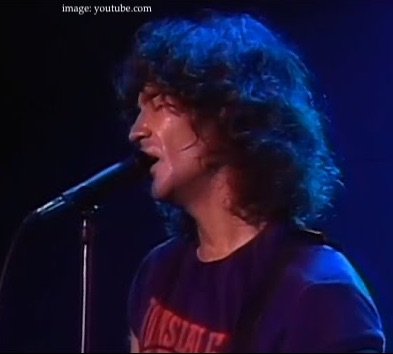 The first 35 seconds of this song are totally Freshman Year me, and I can almost taste the cafeteria pizza and lima beans. (In a good way.) That riff, that voice, the harmony vocals … Then the drums crash in playing that John Bonham shuffle and I'm banging my head. Squier has a knack for building a song, and in the choruses (1:10) the band ratchets up the tension. The vocals, about desire, are great, and the guitars and the bass throughout the song really rock. At 2:37 the bridge begins a cool section that features a nifty guitar solo (in which the band definitely tries out some Led Zep sounds) and leads to a cool breakdown (3:47). Look, bands could do far worse than emulating Led Zeppelin.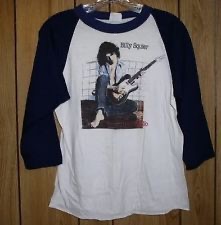 In some ways, "Too Daze Gone" sounds a bit like AC/DC-lite, but again, not in a bad way. I think this was my favorite song on the record back in 1981. It's a bluesy, riffy number about life on the road. Squier may have known he was emulating classic rockers, but I wonder if he knew that "Whadda You Want From Me" sounds a bit like early Replacements? It's gussied up a bit, with slide guitar, and the snide lyrics aren't as clever as Paul Westerberg's. But still, it's a rockin' fun song with a nifty dual guitar solo (1:15).
Don't Say No closes with the title track, a Faces-type number that moves between styles.
It fades in with nice acoustic strumming groove, and switches to all-out Southern boogie at 0:38. The guitars do lots of creative stuff, and by the breakdown at 1:57, we hear a full-on Allmans-y piano and guitar break. Then, at 2:17, it rather psychotically busts back into a last verse, and adds multiple harmony vocals. Throughout it all, Squier's hard-rock yowl makes that age-old musical plea to his partner: can we have sex? The song turns out to be a pleasant mash-up of multiple genres, and that's apropos for this record.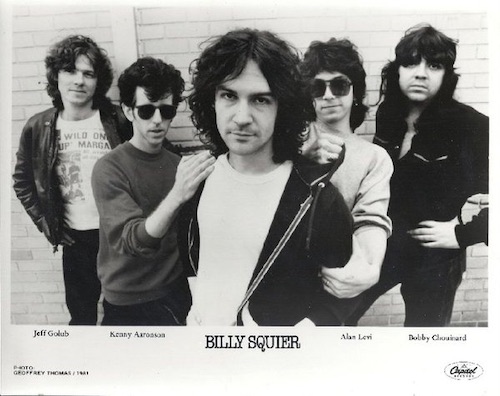 Being a young teen in a new school can really suck, and I feel lucky that I had music to help me feel good despite the anxiety and indignity of it all. Albums like Don't Say No still have a special place, and still can make an older man feel young.
TRACK LISTING:
"In The Dark"
"The Stroke"
"My Kinda Lover"
"You Know What I Like"
"Too Daze Gone"
"Lonely Is The Night"
"Whadda You Want From Me"
"Nobody Knows"
"I Need You"
"Don't Say No"