[twitter-follow username="100favealbums" scheme="dark"]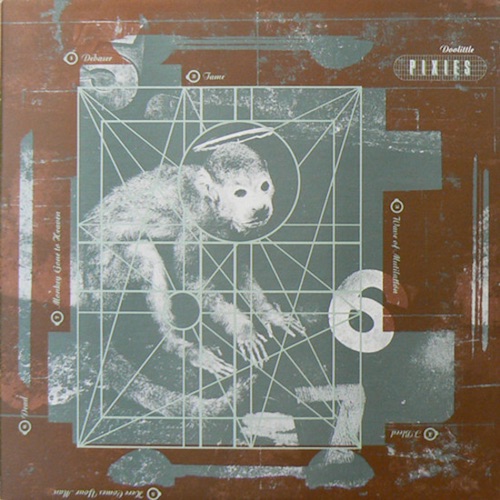 Doolittle. The Pixies.
1989, 4AD. Producer: Gil Norton.
Purchased, 1991.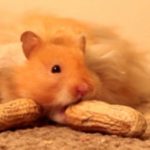 IN A NUTSHELL: Doolittle sounds a lot like every Alt-90s record that came after it, but don't blame The Pixies for that. Black Francis howls and barks, screams and hollers, and it sounds just beautiful against Joey Santiago's surf guitar and Kim Deal's confident bass. The songs are singalong-catchy and downright weird, with lyrics about ancient people and modern problems. It's a raucous, high-energy affair that still sounds up to date.
NOTE: The setup – below the line ↓ – might be the best part … Or skip right to the album discussion.
~~~~~~~~~~~~~~~~~~~~~~~~~~~~~~~~~~~~~~~~~~~~~~~~~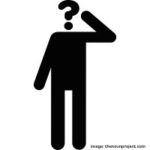 It's true I have a lousy memory. I may have written about this before. I don't really remember. But while tasks and events and people may slip from my mind as if they're wearing a Crisco-slathered raincoat, certain items do cling tenaciously to my memory glands (or however that works). In particular, stories I've read leave a lasting impression.
However, that's all they leave: an "impression." And just like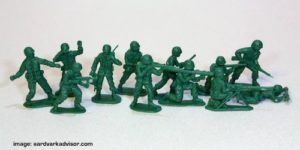 pushing a little green army guy into a wad of Silly-Putty only leaves behind the most basic information on the soldier (Kneeling with bazooka? Tossing hand grenade? Prone with gun?), of all the hundreds of thousands of words I read each month I am generally left with only the bare minimum of what any reasonable person would consider a "memory" of the information. My enthusiastic description to my wife of any 8,000 word essay I read in The New Yorker is usually along the lines of: "It was about this woman whose mom died."
However, the impression I'm left with is generally distinct enough to describe the larger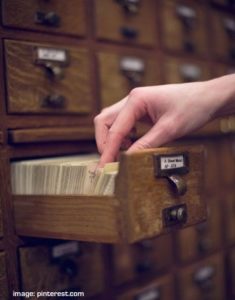 point of the essay: "Her mom died, and she realized she never asked her about her years as a truck mechanic in the 50s." Twenty years later I'll forget where I read the story, and I'll forget major details of the story, like how she went about discovering the stories from her mom's truck mechanic past. But when someone brings up the topic "Truck Mechanic," a little librarian in my mind will race to the card catalog (periodicals) there[ref]My brain's resources haven't been updated in some time.[/ref], hurriedly flip through it, then send word to my mouth to say, "I read this really cool story one time about a woman whose mom was a truck mechanic in the 50s!"
Then I hope my interlocutor doesn't ask any questions about the article.
I bring this up because I read an essay one time in the late 80s that, even though I forget many (or most) of its details, it relates to a very specific time in my music-appreciating life.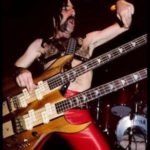 As background for the story, it's important to recognize that in America, up through the 80s, rock music, though aging into its 30s and experiencing all of the attendant regret, sadness and resignation that early middle-age carries, was still a source of fear and anxiety for many people across the country. The once powerful and kick-ass Heavy Metal – which by the end of the decade had morphed into "Hair Metal," essentially shirtless, hyper-coiffed middle-aged dudes in leather and spandex singing 90s boy-band style ballads and dancing 90s boy-band style choreography – was particularly viewed with suspicion and distrust.
This was the era of the "Satanic Panic," when everyone from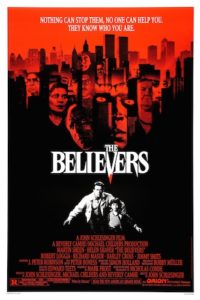 nursery school teachers to bored teenagers and fantasy game nerds were swept up in a tidal wave of hysteria that envisioned an America populated by The Believers-style Satanist cults preying on our youth. Lives were ruined by this literal witch-hunt[ref]"Literal," depending on your view of witches, I guess. Here I'm thinking of the Halloween/Wizard of Oz type witch, not the Wiccan Goddess type witch.[/ref]. And music, particularly Heavy Metal music, was in the witch-hunters' crosshairs. Heavy Metal music was supposedly an avenue that Old Scratch used to infiltrate teens, riding the driving beat, fiery guitar-work and shrieking vocals straight into their lives to stealthily pluck their souls while they banged their heads with abandon.
I'm getting to the article, don't worry.
It was a downright silly idea that left us music fans shaking our heads over these dorky do-gooder adults' actions. But it wasn't really all that funny. In addition to the appalling overzealousness of Satan-addled prosecutors,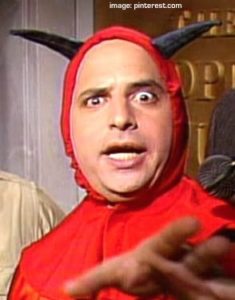 crazy shit was happening in music, too. Like Judas Priest being sued for causing suicides (the family that sued lost); and Ozzy Osbourne being sued for the same thing (with the same outcome). Times were really out of control. And I'd be remiss if I didn't mention the media's role in all of this. The typical human gossip story cycle occurred, in which the papers first published story after story warning "Oh my gosh! Satanists might be here!!" and then a few years later asked, "Why were we all dumb enough to think Satanists were here?"
But anyway, sometime during all this hysteria some small-town boy killed his parents. Or shot a friend, perhaps a neighbor. I don't remember the details, see, but I know there was violence perpetrated with a gun, and much was made about the changes recently seen in the boy. A story, perhaps in People Magazine or syndicated by UPI, described the boy, the violence and its aftermath. He was an outstanding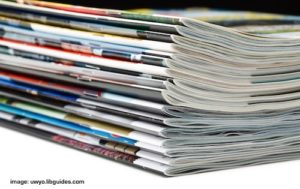 concert pianist[ref]Not to belabor the point, but he may have been a trumpet player or bassoon player. But I'm pretty sure it was piano.[/ref] with a love of classical music, but the article stated that he'd recently begun listening to Heavy Metal and hard-core punk rock. It was one of many changes of escalating alarm that culminated in homicide. The article made the point that "when his music changed, he changed."
But this story IS NOT the story that left the impression on me. The impression-yielding story was an essay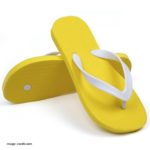 written in response to the above in which a young woman pushed back against the idea that music was wreaking so much havoc. This young woman knew the boy, and she pointed out what now seems obvious but at the time flew in the face of the national attitude towards rock music and its potentially devastating effects: the boy didn't change when his music changed, but his music changed when he changed. In the common narrative, she argued, the actual cause-and-effect had been flip-flopped.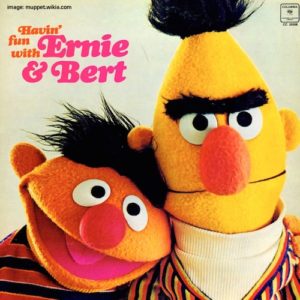 This isn't a difficult point to understand. Few of us remain fans of all of the entertainments we enjoyed as youth or young adults. My sisters' disco singles and milk-crate of albums didn't change me into a Sesame Street hater; they just came at a time when I had outgrown my Havin' Fun with Ernie and Bert LP. As new people are met and new experiences encountered, as one's perspective and life changes, it makes sense one's art appreciation would change as well. There was a time in my life I wouldn't have given Doolittle a listen. Then I started to change, and a time came when I played it nonstop.
By 1989 I had heard of the Pixies, but I hadn't heard any of their songs. They remained one of those mysterious, non-classic-rock bands of which I remained suspicious. In the fall of 1989 I was student teaching when I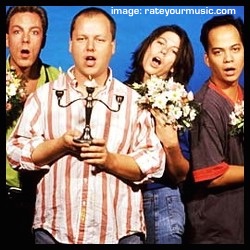 heard/saw their song "Here Comes Your Man" on MTV. It was catchy, but I didn't buy the album. A year later I heard another track from Doolittle, and didn't even know it. I was attending a gig in a bar I worked at by a band I would join a few months later, The April Skies. They were playing with another local band called The Sociables. I knew both bands played mostly songs they'd written as opposed to covers, and The Sociables' songs were, well, forgettable. Then they played a song that knocked my socks off, a catchy, energetic number with a shout-along chorus and varying voices that were mellow and screaming. "Holy shit," I thought, "these guys are awesome." Then the rest of the songs were, well, forgettable again.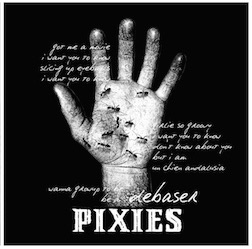 After the show I said to my friend, Jake, from The April Skies, "They should write more songs like that one!" "Dude," he said, "that's a Pixies song. 'Debaser.'"
Within a few months I'd be playing in a new band, meeting new people, going to big cities, and hearing about terrific bands from all the people I'd meet. My perspective on life was broadening, I was hearing stuff I hadn't heard before. I bought my first CD player and bought my first CDs, and in addition to albums by The Beatles, one of them was Doolittle. And the first song on the album was that awesome song I'd heard The Sociables play, "Debaser."
The song opens with a few bouncing bass notes, an ugly, dissonant chord (which is one of the hallmarks of the band's sound), and then at 0:07 the main riff. The leader, main songwriter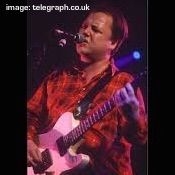 and lead singer of the Pixies is a character named Black Francis, the nom de guerre of Charles Thompson, aka Frank Black. His vocal style is unique, a sort of in-tune shouting, at times screaming, and even when it morphs into melody it retains a dark, menacing quality. He also writes unusual lyrics, many with Biblical imagery[ref]His family joined an Assemblies of God congregation – those faith healer folks – when he was a boy.[/ref]. "Debaser" is about his desire to "debase the norm" with his music, and references the surrealist movie Un Chien Andalou, by Salvador Dali and Luis Buñuel, famous for a scene in which an eyeball is (seemingly) sliced by a razor[ref]Which is why I have not, and never will, see it.[/ref]. It's one of those songs that definitely sounds better the louder you play it, the better to accentuate the screaming "I am un (pause) CHIEN (pause) ANDALUSIA" lyrics.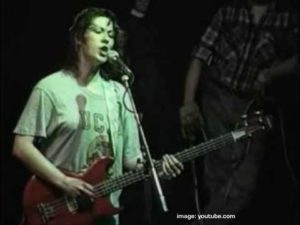 It also features bassist Kim Deal's gentle backing vocals (1:44), another common feature of the band's sound. David Lovering's drumming is tight, and surf-rock guitarist Joey Santiago's playing sounds terrific. It is the quintessential Pixies sound.
There was a documentary produced a few years ago about the band, and its title describes another key component of the Pixies sound: loudQUIETloud. Kurt Cobain admitted lifting their sound for the quiet-loud-quiet masterpiece "Smells Like Teen Spirit." A good example of it is in the frantic "Tame," a song about … relationships, maybe?
https://www.youtube.com/watch?v=Xr-KjNGrXVY
Black Francis's howls (0:22, 0:53) are terrifying, but the drums and bass keep the song pumping and catchy. Also terrifying are the banging metal guitars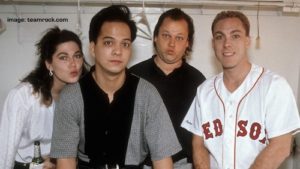 and Francis's heavy breathing (1:13), even when it's sweetened by Deal's harmonies (1:24). It's a frightening song, certainly scarier than whatever Motley Crüe or Slaughter were doing at the time to raise Satan-hunters' concerns. (Although they looked pretty normal on TV.) But what makes the band, and the album, great for me are the band's abilities to wed catchy melodies to their traumatizing sound. For example, my favorite song on the album: "No. 13 Baby."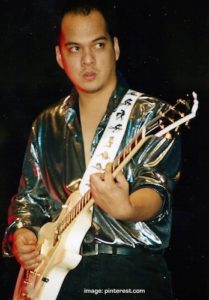 As usual, Deal's bass sets the listener's ears so that when the distorted guitars enter behind Francis's whine (0:15), they don't sound so discordant. The lyrics are (probably) about a woman he admires, with an interesting tattoo. Santiago's guitar is unmistakeable, and Lovering's drums take the band through the song's changing time signatures with ease. I love their break together, around 1:07. There's an energy to this mid-tempo song, and it cries out for singing along by the listener. Then it transitions beautifully to an instrumental section (2:07) that is sweetly hypnotic, and features Santiago's distinctive guitar work.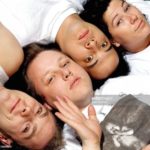 The combination of loud-QUIET-loud with melody-CHAOS-melody – with a bit of sneakily changing time signatures – is all over the songs on Doolittle. One of the best is the scarily-titled "Wave of Mutilation," which is actually a description of the weather phenomenon El Niño.
This time the blare of guitar leads the charge and the bass trails behind. Kim Deal is an excellent bassist, finding melodic bass lines that play off the angular chords of Santiago and Francis. It's got a great chord progression in the pre-chorus (0:39, behind "you think I'm dead" lyrics), and is really just a terrific 2 minute pop song.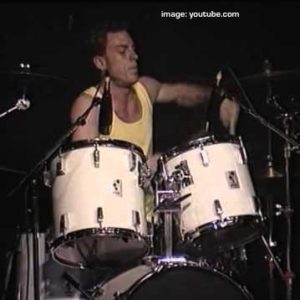 The band shows throughout the record that their sound definitely has one foot (at least) in the pop genre. Consider the college radio smash "Here Comes Your Man," which Black Francis wrote as a 14 year old, with it's lilting melody, odd lyrics and beautiful harmonies. The band also sends up the pop love song genre on the catchy surf-guitar number "La La Love You," crooned earnestly by drummer Lovering. Its mindless, lovey-dove lyrics are undermined by Francis quietly counting off the first-sex basepath to "home run." The guitar work on the song is excellent.
Another pop song, complete with string section, yet done in true screaming Pixies style, is the environmental warning song "Monkey Gone To Heaven."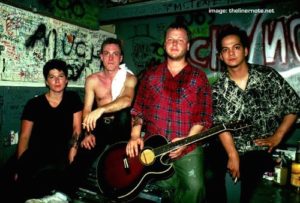 It's got a great melody, and the instrumentation is perfect together. Folks may complain about an indy punk band like Pixies using orchestral backing, but it sure sounds damn fine to me. The song also has a break down that fans love to sing along to, and that includes that screaming Black Francis craziness. It's a simple, cool song.
However, I tend to prefer some of the more raucous tunes and the strange characteristics of them. For example, the menacing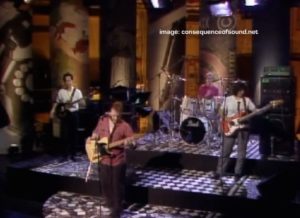 laugh of Black Francis in the watery rave-up "Mr. Grieves," complete with a show-tune ending. (Here's a cool a cappella version by TV On the Radio.) Or the simmering "Hey," with cool guitar until the song boils over with "the sound the mother makes/when the baby breaks."
One of my favorites is the off-the-rails, machine-gun-paced "Crackity Jones," which blisters through in a minute, twenty-four seconds.
https://www.youtube.com/watch?v=rm4nLTNohgA
It almost goes by too fast to say anything, but I like Francis's vocal effects, Santiago's guitar, the Spanish lyrics. And now it's probably complete!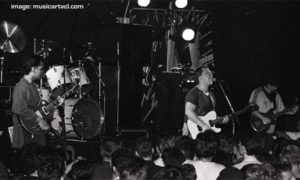 Other short songs on the record include the driving, distorted Bible story-themed "Dead;" the Pixies version of an 80s power ballad, "I Bleed;" and the kinda-Western "There Goes My Gun." "Silver" is a song that I still can't really get into.
The album closes with the band's fabulous take on the story of Samson, "Gouge Away."
https://www.youtube.com/watch?v=z8zZRjbrtgk
It's got everything the band is known for: loudQUIETloud; Deal's bass and backing vocals; atmospheric guitars; Francis's screaming;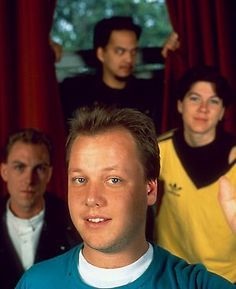 and a melody that sticks in your head. The album is an unstoppable whirlwind of energy and sound, something that actually sounds dangerous in a real way, not like the cartoon villains of Hair Metal that so disturbed the nation way back when. And it was played by four people who looked like they worked at your bank.
The Pixies, and their album Doolittle, didn't change me. I think it has powerful music, but I don't know if it's that powerful. But when I was finally ready to hear it, it sounded like I should've been listening all along.
Track Listing:
"Debaser"
"Tame"
"Wave of Mutilation"
"I Bleed"
"Here Comes Your Man"
"Dead"
"Monkey Gone to Heaven"
"Mr. Grieves"
"Crackity Jones"
"La La Love You"
"No. 13 Baby"
"There Goes My Gun"
"Hey"
"Silver"
"Gouge Away"