[twitter-follow username="100favealbums" scheme="dark"]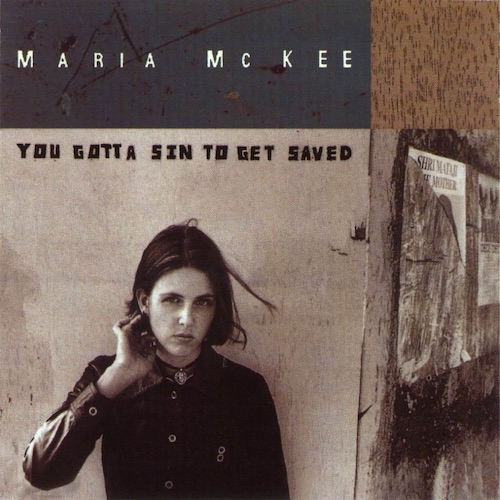 You Gotta Sin to Get Saved. Maria McKee.
1993, Geffin Records. Producer: George Drakoulis.
Purchased, 1995.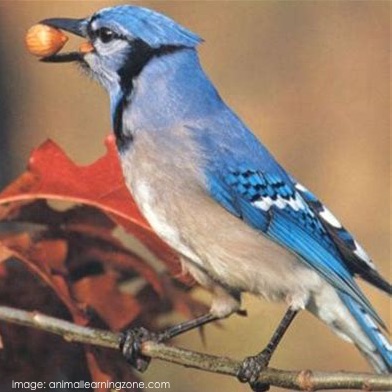 IN A NUTSHELL: You Gotta Sin to Get Saved, by Maria McKee, is nine songs of passion and emotion, of spirited fun and reflections on life, and one song that, well, isn't. McKee is a tremendous singer, and her voice is the star on songs that range from Country to gospel to folk and even Motown. The all-star band sounds great, and there isn't a note out of place. McKee writes personal lyrics that connect with the listener, and whether she's singing her own or someone else's, she never disappoints.
NOTE: The setup – below the line ↓ – might be the best part … Or skip right to the album discussion.
~~~~
"If you look for perfection, you'll never be content."

-Leo Tolstoy, Anna Karenina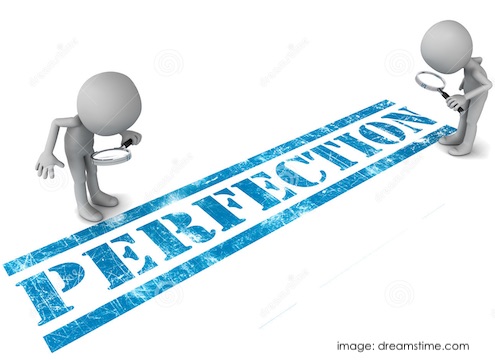 Perfection is a popular topic for quotes. (That Tolstoy one popped up immediately.) It is a popular topic for blog posts, and a popular topic for blogs in general. The gist of all of these seems to be that everyone should just relax a little and not focus on being perfect. Striving for perfection may give you problems you just don't need. But some people can't help it: they are perfectionists. But there is help for them, too.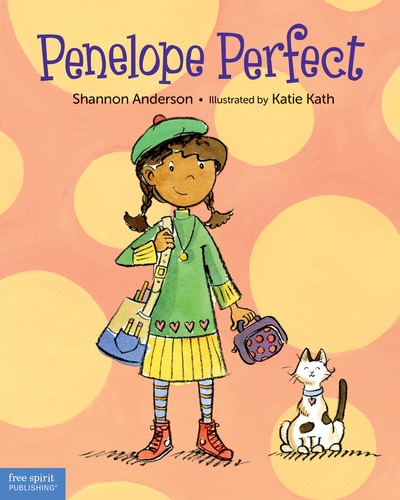 There are self-help books for perfectionists[ref]Which teach you how to BATTLE perfectionism, not how to attain it.[/ref], and more self-help books for perfectionists, and even MORE self-help books for perfectionists. Many of these books are based on the piles of research papers all about perfectionism. There are kids' books for burgeoning perfectionists. There are Group Therapy sessions, and TED Talks for adult perfectionists. The state of Western Australia offers mental health resources for perfectionists.
This all seems a little overblown, perhaps. But if you've ever been around a true perfectionist, you have likely come away with the thought that "This person needs serious mental help." I had an uber-perfectionist boss whose entire business (which was very successful) ran at about 35% efficiency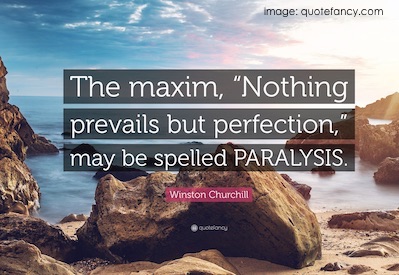 because he was so stifled by the thought of making imperfect changes that by 2012 we were still using Dot Matrix printers and having staff hand-deliver hard-copy documents to each others' desks instead of using email. It worked perfectly in 1995, and he didn't want to take a chance that upgrades would be less than perfect. Imperfect 2012 technology may have helped his business more than perfect 1995 technology, but that was beside the point. The point, to him, was perfection. He was paralyzed by it.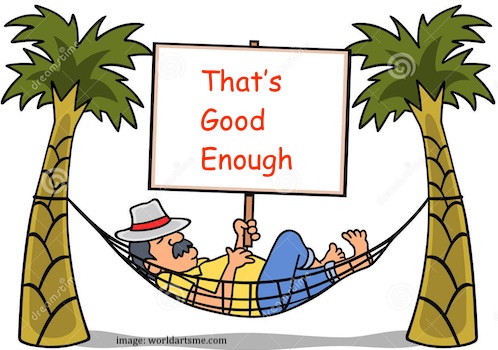 I myself have never been a perfectionist. With most things in life, I'm a good-enough-ist. And it turns out there are books and articles and posts and etc. all about why this approach to life is just as problematic as perfectionism. I haven't read these articles in-depth. I've read a few paragraphs and thought, "Okay, that's good enough." I'm not interested in perfectionism for myself, and I'm not really looking for perfectionism in others, either. But I am sometimes astounded by works that are one giant flaw away from perfection.
There is a podcast called "Heavyweight" in which the host, Jonathan Goldstein, helps people deal with problems they've had in their past. In the episode "Marchal" he discusses an incredible movie called Russian Ark, a 100-minute long movie that traces the history of Russia, and which was filmed, unbelievably, in one single, 100-minute long take.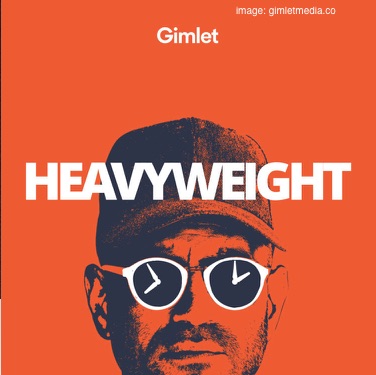 The podcast delves into a four-second part of the movie in which an extra, a violin player in a ballroom scene, breaks the "4th wall" by staring into the camera. In the entire movie, it is the only instance where someone acknowledges the camera, and in fact is the only error in the entire production. Nobody forgot lines, nobody sneezed, nobody tripped, there were no on-set mishaps or lighting or costuming or prop mistakes. It all went perfectly. Except for those few seconds (visible in this clip at about the 9:35 mark). The podcast host, Jonathan Goldstein, is obsessed by this imperfection.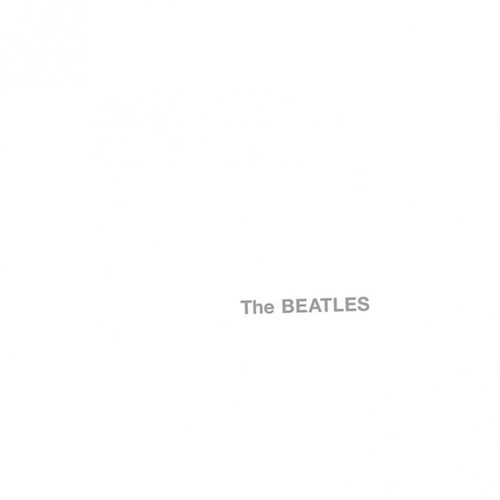 Similarly, I'm interested (certainly not obsessed) with artistic choices that seem to render an otherwise excellent effort, well, imperfect. At least two albums on my list, The Fine Art of Surfacing and Making Movies, have a clunker song that diminishes the album. I'd say "Revolution #9" does the same to The Beatles' White Album, although "Don't Pass Me By" and "Wild Honey Pie" are also rather weak[ref]Although, as frequently noted, it would still be a Top Ten album.[/ref], so it doesn't really fit the "single blemish" idea.
I'm thinking of imperfections this week because one of the most egregious imperfections on my list of 100 Favorite Albums occurs on Maria McKee's You Gotta Sin to Get Saved, and it occurs on the first song. When I heard the first song, I almost didn't listen to the rest of the album, but I'm sure glad I (sort of) got over it! But first, let's see how I got here.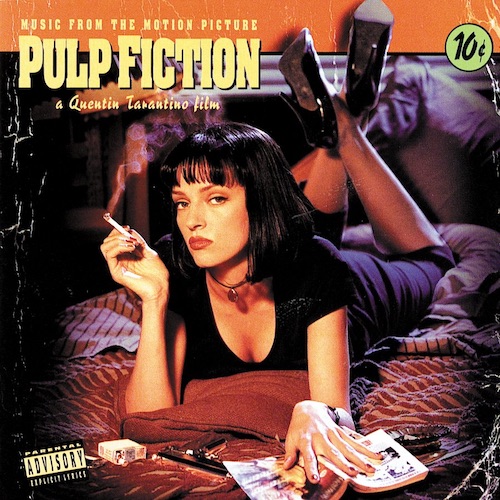 Back in 1994, one of my all-time favorite movies was released: Pulp Fiction. It was funny, thrilling, shocking, dramatic … and it had an incredible soundtrack. Many of the songs were oldies by artists like Chuck Berry, The Statler Brothers and Dusty Springfield. I loved the movie, and I loved the music and I went out and got the CD. It became a favorite, and it played almost nonstop in our home. One of my favorite songs was by a woman whose name I'd never heard before: Maria McKee. It was a beautiful, heart aching performance of a sad song, written by the performer herself: "If Love Is a Red Dress (Hang Me in Rags)."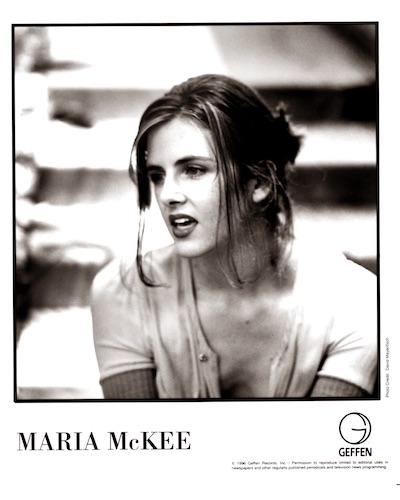 Somehow, I got the idea that Maria McKee was the singer for the lo-fi, Canadian alt-country band Cowboy Junkies. I went out and bought a CD by them and, while it was okay, the singer was not Maria McKee, but was Margo Timmins. Maria McKee had in fact been the leader and singer of the 80s alt-country band Lone Justice. When I got that sorted out, I went out and bought You Gotta Sin to Get Saved so I could hear more of McKee's stylish, heartfelt vocals, like I heard on the Pulp Fiction soundtrack. The first track disappointed me immediately.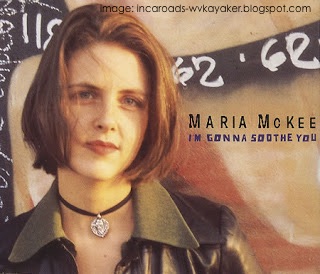 "I'm Gonna Soothe You" sounds over-produced and sappy, like some record executive's effort to get "a hit" for a young artist by distilling her voice into simply well-sung notes and adding it to a style and format to which she's unsuited, leaving out what makes the artist so great: her emotion and style and wild abandon. The song was written by McKee and her Lone Justice collaborator, Marvin Etzioni, with a third person, professional songwriter Bruce Brody. You can almost hear the deal being made: "Okay, you can make an album, but the first song has to be this song, and you have to let Brody add some panache to it!" (This style of wheeling and dealing is touched on in this European TV interview with McKee.) I almost stopped listening right then. I'm glad I didn't.
The next song is her rendition of Van Morrison's "My Lonely Sad Eyes," and it sets things right from the first sung notes.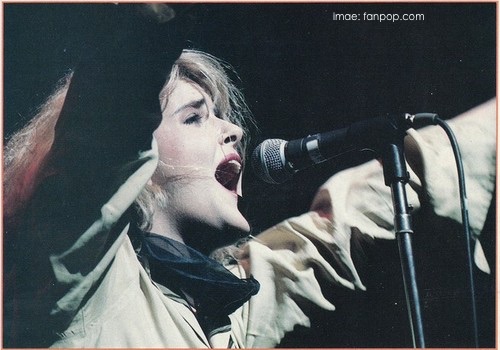 The simple acoustic riff and swirling organ set the table for McKee's voice, which is powerful and direct. She's not really "a belter," in the style of, say Johnette Napolitano, from Concrete Blonde. McKee's voice is a bit thinner. She's more of a shouter, but she controls it really well. And more than that, she has a way of performing the songs that makes them connect with me. This song is a story of two people who both feel like they should have stayed together, and even though I don't have a personal connection to the lyrical content, it still sounds moving.
Next up is "My Girlhood Among the Outlaws," one of the best song titles ever.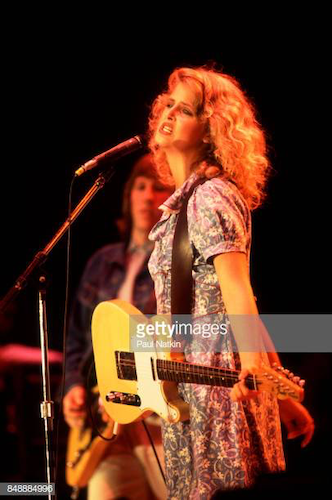 It's one of my favorites on the record. The album features Benmont Tench, from Tom Petty and the Hearbreakers, the guys from The Posies, and from The Jayhawks, and also members of McKee's Lone Justice. I don't know who plays on this song, but I do like the subtle electric guitar. At about 2:11, there's also a nice guitar solo break. I love how the song builds through the first verse, then starts a second verse and builds to the wonderful chorus, about 1:06. The lyrics are personal, like all in McKee's repertoire, and almost confessional. Here McKee claims she'd relive all her evil deeds if it brought her to this place. The song is dedicated to her Lone Justice band mates, so we know who the "outlaws" of the title refer to. She sings the song with great conviction.
She's full of conviction, as well, in the Country swing of "Only Once," a tale of giving up true love to pursue her passion for music.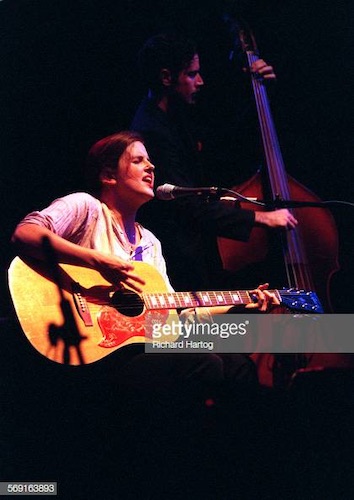 However, the story is more complex than that, as by the end she reveals that she may have made the wrong choice. I've written before about my complex relationship with Country music, and this is the style of Country song I like. It's got a sweet, twangy guitar throughout (check out that harmonic bend at 0:25!), some pedal steel thrown in, and a terrific walking bass line and backing vocals in the chorus (1:21). McKee really sells the songs she sings, connects completely with this listener.
She can do more than Country, as well. The stellar "I Forgive You" has a bit of a gospel feeling to it.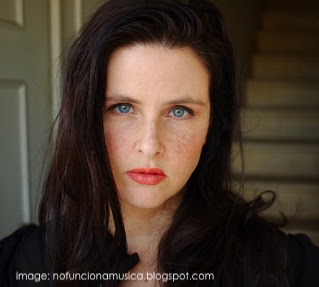 It's the type of song that, if I'm in the right (wrong?) mood, could bring a tear to my eye. The backing vocals, the horns, and especially the lyrics, in which McKee acknowledges it's a bad relationship for her, all help to create a sad scene. Even as the Greek Chorus of backing vocalists reminds her not to stand for abuse, McKee admits her man is a habit she can't quit. The song slows down at appropriate times (2:40, 3:07) to build the emotion, and McKee delivers. Then the break at 3:34 sets the stage for McKee to improvise over swelling instruments and backing vocals. For me, this performance is so many miles beyond the opening track that it's hard to believe it's the same artist. Back when albums had two sides, this song was the classic Side 1 closer.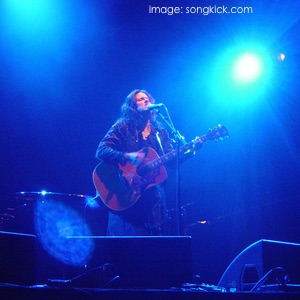 Even in McKee's fun songs, there's a sadness to the lyrics. "I Can't Make It Alone" is a bouncy, pop gem with an infectious chorus and great harmonies. It has a nifty guitar solo and great drums, and yet the lyrics express the sadness of lost love. When she pulls out all the stops and puts her melancholy lyrics together with a mournful tune, as in the haunting "Precious Time," about the lonely people around us, the effect is quite powerful. (I think of this song as a third-party reflection on the narrator in The Replacements' song "Here Comes a Regular.")
But whether doing her own songs or interpreting others', as in her second Van Morrison song, the celebration of love "The Way Young Lovers Do," it's her voice that stars in the show. Check out what she does here.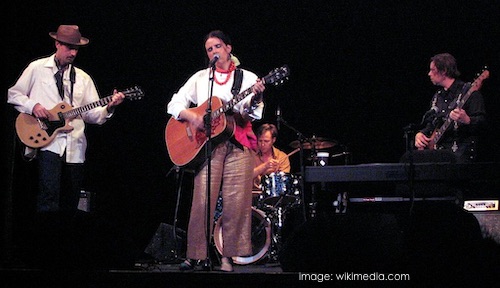 The control she shows on a ranging melody, the scatting (1:37), the jazzy notes she finds beginning at 2:22 … it is a striking performance. And the band, particularly the bass and drums, is quite up to the task of supporting her. The song fades out, and I get the feeling they kept playing and singing for another 20 minutes. It's this joy and excitement that was excised from Song 1.
On "Why Wasn't I More Grateful (When Life Was Sweet)," McKee puts her voice to good use on a song that could've been a 60s Motown hit.
The band is smoking' hot on this one: the guitar, the bass, the drums, the horns and keyboards. The backing vocals shine and there's a terrific guitar solo at 2:50, too. I could imagine Al Green doing a version of this song of regret in 1971. But McKee doesn't need anyone else to sing her songs: her voice is always up to the task. It astounds me that she's not better known.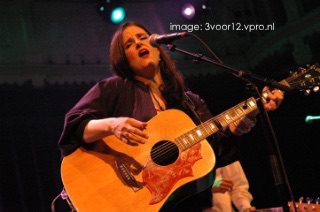 And maybe that's the feeling the record company had when they got her to cut that first track: "We hafta get this voice out there in front of the public!" But the problem is, they put it to use on an over-produced pop song instead of letting that voice fly high, as it does on the wonderful album closer, "You Gotta Sin to Get Saved."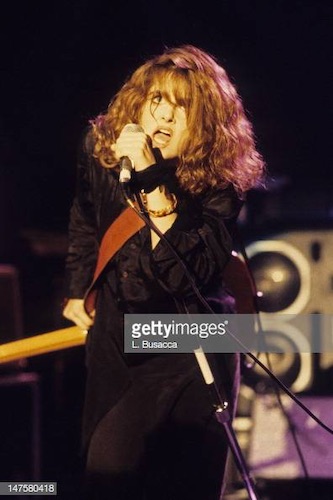 It's a fun, funny, singalong party number, in which McKee tells her longtime boyfriend not to worry about her wicked cheatin', as it only means he'll be able to save her later. It sounds as if it was recorded live, and you can feel the spirit, the life in the room of musicians. It's a performance that connects with me, as the entire album does.
Except for that first song. This is an imperfect album. It came so close to perfection, but it wasn't meant to be. That one imperfection says a lot about what it means to be a professional creative person, trying to balance art and commerce. There will come a time when you have to make compromises – you'll have to put out a crappy pop song in order to release the music you want to release.
In other words, you gotta sin to get saved.
Track Listing:
"I'm Gonna Soothe You"
"My Lonely Sad Eyes"
"My Girlhood Among the Outlaws"
"Only Once"
"I Forgive You"
"I Can't Make It Alone"
"Precious Time"
"The Way Young Lovers Do"
"Why Wasn't I More Grateful (When Life Was Sweet)"
"You Gotta Sin to Get Saved"