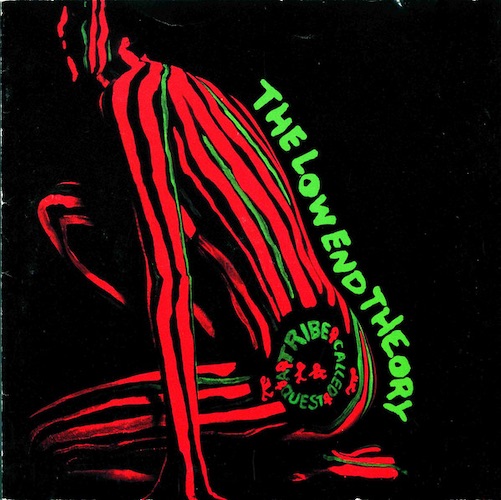 The Low End Theory
1991, Jive Records. Producers: A Tribe Called Quest and Skeff Anselm.
In My Collection: CD, 1991.
(Five Minute Read)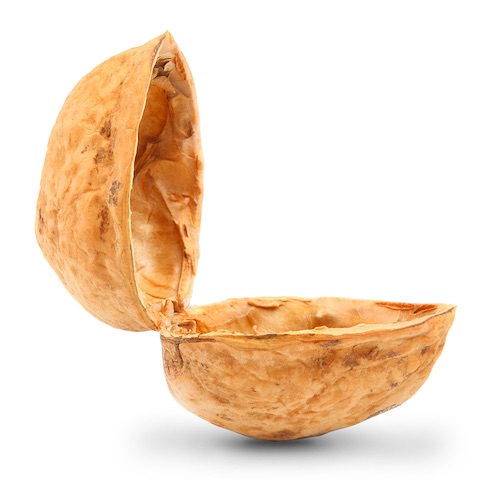 IN A NUTSHELL: The Low End Theory is a record that is inventive and fun and makes me feel like a young man. A Tribe Called Quest use many jazz samples, which DJ Ali Shaheed Muhammad mold and distort into fresh sounds. The raps are funny and smart and invite the listener into a world where beats and snippets of melody reign. Q-Tip's smooth, laid-back flow melds beautifully with Phife's rapid patter, and the result is a hip-hop record that I return to again and again.
THEORHETICAL PLACE IN A FUTURE TOP 100 LIST I'LL NEVER WRITE: Top 20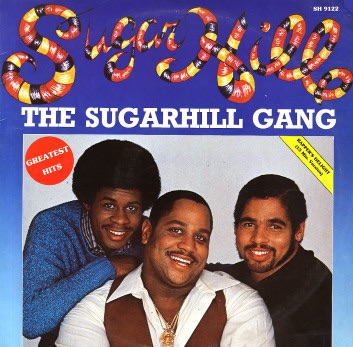 Hip-hop is a genre that's grown up alongside me. "Rapper's Delight" came out when I was in 7th grade, just as I was starting to care about music. I liked that song a lot, and I still know a couple of the verses. But I eventually lost touch with hip-hop, just as I did with the middle school kids I knew then. We just didn't have a lot in common. By college, "Yo! MTV Raps" ruled the airwaves, and white folks my age and younger immersed themselves in the music. However, my caucasian ears were conditioned by years of classic rock, guitars and the tribal mentality of 70s-80s music, and they didn't easily adapt to the repetition and lack of melody in most hip-hop songs.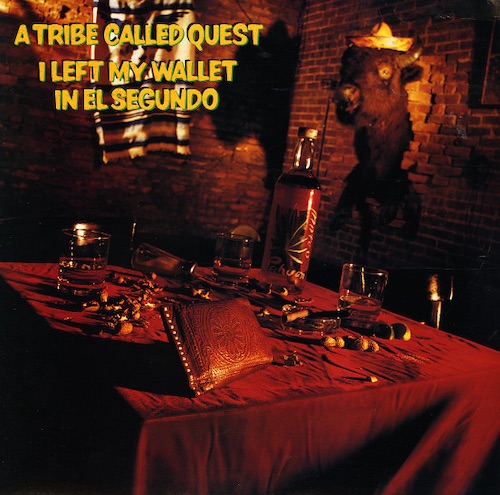 Sometime after college I saw an MTV news piece on A Tribe Called Quest, and they seemed like goofballs. I mean that in a good way – like me and my friends. Their catchy and funny song "I Left My Wallet in El Segundo" had so many cool musical ideas that my melody-seeking ears were drawn in. The MTV item mentioned their pals, De La Soul, a hip-hop act I'd already discovered on MTV. When The Low End Theory arrived in late '91, I picked it up. I always say, my hip-hop knowledge ends in 1992. Since buying The Low End Theory and De La Soul's Three Feet High and Rising, Public Enemy's Apocalypse '91…The Enemy Strikes Black, and The Beastie Boys' Paul's Boutique and Check Your Head, I don't think I've gotten another hip-hop record[ref]Except Jurassic 5's Quality Control, which was billed as a throwback but just made me want to listen to De La and Tribe some more. I also may have purchased CDs by Digable Planets and Arrested Development.[/ref].
Because my appreciation of the genre is so limited, it's hard for me to write about hip-hop. Truth is, I feel like a fraud writing about any music that isn't guitar-based rock music. I listen to classic jazz quite a bit, but other styles are mostly background music for me. I'll listen closely to some things[ref]My 100 Favorite Albums list contains only rock/pop records. I don't listen to much classical music, and outside of Johnny Cash, about the closest my ears get to Country music is Lucinda Williams. On Sirius satellite radio, I often listen to Classic Soul, and at dinner time my family enjoys a Pandora station of Brazilian music. I've recently gotten a bit obsessed with Ghanaian and Nigerian 70s pop, and after seeing Toots (R.I.P.) and the Maytalls live a few years ago, I discovered a fondness for reggae.[/ref], but I don't tend to dive in like I do with rock. But The Low End Theory is a record I really love, and so I'll just try to explain why.
Right off the bat, the record sounds unique for pop music, sampling Art Blakey's "A Chant for Bu" on the lead track "Excursions."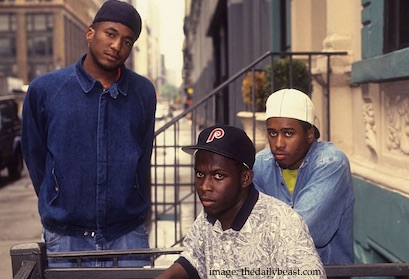 I really enjoy jazz, and in 1991 a hip-hop act rapping over jazz samples was fairly unprecedented, to my (limited) knowledge. Rapper Q-Tip's lyrics and flow set the stage for the album. His nickname is "The Abstract Poet," but this rhyme is fairly direct. It describes his dad comparing hip-hop to bebop, then lays out the Tribe's ethos of Afrocentrism and Black positivity. A sample of The Last Poets' "Time" (2:00) acts as a bridge, but the beat keeps moving things forward. Q-Tip raps in a smooth, nasally tenor. It's distinctive and sounds especially good next to his rapping partner Phife Dawg, who leads off on "Buggin' Out."
It opens with a downbeat bass line from "Minya's the Mooch," by Jack DeJohnnette's Directions, but Phife (so-called because the late rapper stood 5'3″, and so was called "the five-footer") makes it upbeat. He and Q-Tip trade verses all about what great rappers they are. And they do sound great together. They were friends since age 2 (Phife died in 2016 of complications from diabetes), and their playfulness always shines through.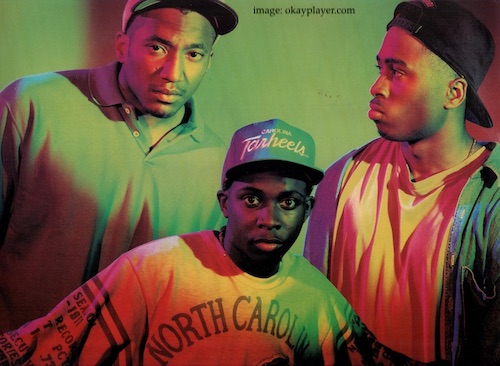 So, when writing about hip-hop, am I supposed to name the samples? That will get overwhelming, and there are so many songs to mention. It is fun to hear the originals, however. Listening to them truly demonstrates the artistry of sampling, as they're tweaked and distorted into new sounds. It's worlds away from Vanilla Ice or MC Hammer rapping over a Queen or Rick James song. The third member of A Tribe Called Quest, Ali Shaheed Muhammad, is the DJ who put all the sounds together. Q-Tip has a massive record collection to draw from, and some of the fun for me when listening to hip-hop from this era (i.e. the five CDs I own) is knowing what the samples are. If you're wondering, this site has an extensive list (that may be incomplete).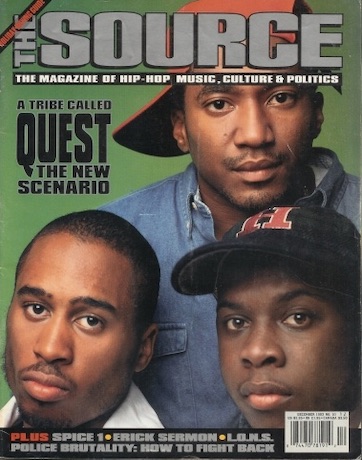 "Rap Promoter," has the longstanding pop/rock lyrical theme of wanting to get paid. Q-Tip interpolates Peter, Paul and Mary in his fantastic rhymes about fat promoters shorting him, something he won't stand for anymore. "Butter" features Phife describing his life as a lothario in high school (with "Tonya, Tamika, Sharon, Karen/ Tina, Stacy, Julie, Tracy"), until he met his match in Flo. It's a crazy-good verbal display, and it reaches a highlight as he complains about girls changing their looks so much they're like The Bionic Woman. "Trying hard to look fly, but yo, you're looking dumber/ If I wanted someone like you I woulda swung with Jamie Sommer."
The Low End Theory isn't only built on samples. "Verses From the Abstract" features jazz bassist Ron Carter and vocalist Vinia Mojica.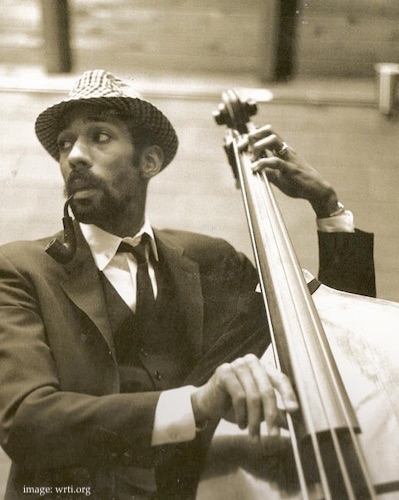 Carter kills it. His bass enters at 0:17, and throughout the song plays off Q-Tips vocals. It clearly demonstrates Q-Tip's dad's assertion of the connection between jazz and hip-hop. These rhymes are indeed quite abstract, stream-of-consciousness that sound dreamy in Q-Tip's thick, precise voice. I love the "in the house" chorus, when Mojica sings (for example, 1:40), and Carter plays a descending run that sounds like his bass is chuckling. This is one of my favorites on the album.
So far, The Low End Theory has been rather laid-back, but A Tribe Called Quest pick things up on "Show Business."
The drums (from drummer Allen Schwartzberg on James Brown's "Funky President") and all the samples ("Wicky Wacky," "Mandementos Black") are super funky and sound great together. The song is about the trials and tribulations of a performer's life, and the band invites hip-hop friends from Brand Nubian and D.I.T.C. to help out. The rhymes are funny ("they lyrics is played like 8-ball jackets;" "eat from the tree of life and throw away the verbal ham") and together they offer a view of The Business that isn't pretty. (But it's funky as anything!)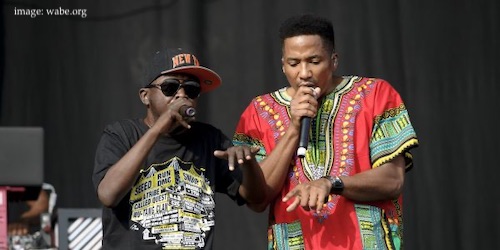 "Vibes and Stuff" is a mellow, positive track about hip-hop, and it includes Phife's funny reference to himself, "Hair is crazy curly/ flip like Mr. Furley." "Infamous Date Rape" is a rather progressive-for-its-time song about treating women with respect, although it does make some dubious claims about a serious issue. (Making a woman's menstrual cycle a key reason to ask for consent is, you know, problematic, but I guess if it made some man think a little about his actions we could call it a win?)
I love when childhood friends Q-Tip and Phife are rapping together about their past, and the best example of this is "Check the Rhime."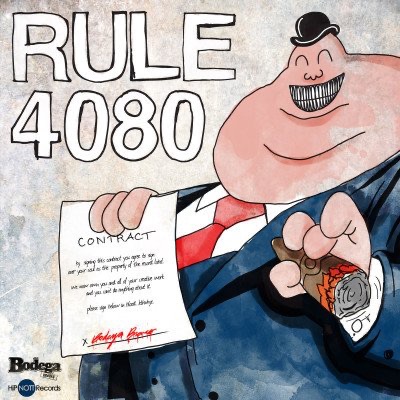 The band uses a wickedly cool sample of the Average White Band song "Love Your Life" as the hook, and trade verses over Minnie Riperton's "Baby This Love I Have." Tip and Phife reminisce about the early days, and sound like they're having a blast. The hooky chorus ("You on point, Tip?" "All the time, Phife") is super catchy. This song also has one of my favorite rhymes in (my admittedly minuscule knowledge of) hip-hop: "Industry rule number four-thousand-and-eighty/ Record company people are shady."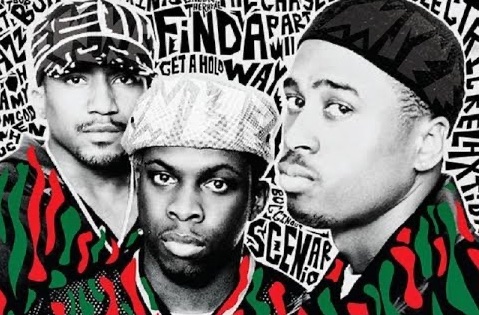 "Everything is Fair" takes the Funkadelic song "Let's Take It to The People" and uses it as the background for a tale of crime and woe in the big city. "Jazz (We've Got)" has some of the coolest rhymes on the record, including a sly reference to The Doors' "Light My Fire." "Skypager" is the closest thing to what I'd call album filler here, an ode to important technology, ca. 1991. The frantic "What?" is a series of questions from Q-Tip, set to a sample from Paul Humphrey[ref]According to Wikipedia, drummer Humphrey played with Steely Dan, Frank Zappa, Marvin Gaye … and was the drummer for Lawrence Welk![/ref], "Uncle Willy's Dream."
My favorite track on The Low End Theory is the closer, "Scenario,"a fun, infectious verbal free-for-all, a "posse cut," featuring collaborators from fellow hip-hoppers Leaders of the New School. It's a song that's so fun and inventive, it's remained on my playlists for 30 years.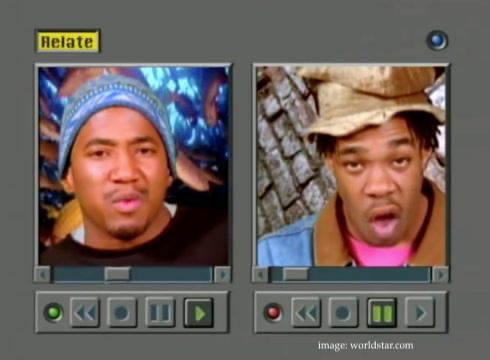 The song's a bouncy jam, and has an infectious jump-around beat. Its shout-along chorus ("Here we go, yo! Here we go, yo! What's the what's the what's the Scenario?") is pure party. The raps are amazing, with Phife ("all that and then some/ tall, dark and handsome") leading things off. ("Bo knows this/ And Bo knows that/ But Bo don't know jack/ Cuz Bo can't rap.") Leaders of the New School trade verses that are catchy and inventive, "from New York, North Kackalacka and Compton," then the star of the song appears. The group featured a then-unknown 19-year-old Busta Rhymes, and his verse, introduced by Q-Tip at 2:49, is like a terrific guitar solo. It changes and builds, has a texture that's different from the song but fits perfectly. By the time he roars "like a dungeon dragon," I'm usually dancing around the room.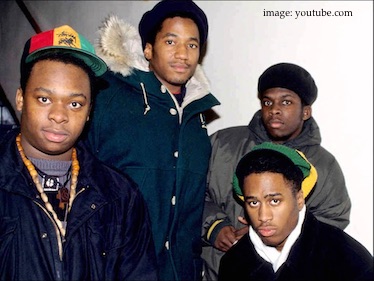 The Low End Theory is a fun record that I still listen to. I don't know much about hip-hop and rap, but I know what I like. It's 30 years old, but still sounds fresh to me, which is the most elderly thing I've ever written. Hip-hop and I have grown apart over the years, sure, but we still share some great memories!
TRACK LISTING:
"Excursions"
"Buggin' Out"
"Rap Promoter"
"Butter"
"Verses From the Abstract"
"Show Business"
"Vibes and Stuff"
"Infamous Date Rape"
"Check the Rhime"
"Everything Is Fair"
"Jazz (We've Got)"
"Skypager"
"What?"
"Scenario"