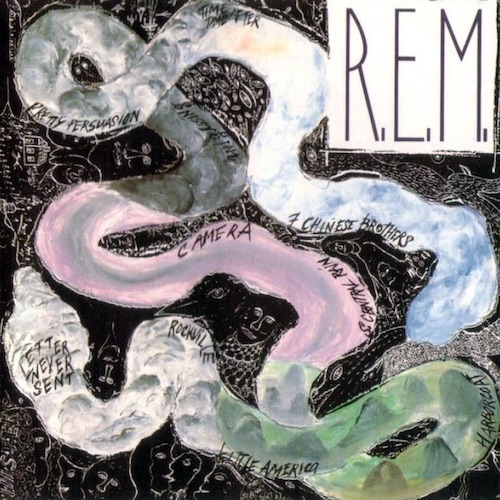 Reckoning. R.E.M.
1984, I.R.S. Records. Producer: Don Dixon and Mitch Easter.
Purchased Casette, 1984.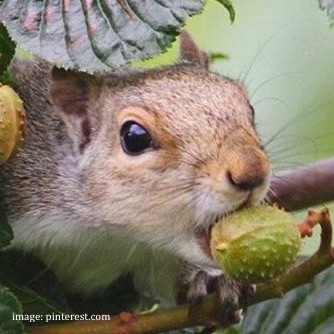 IN A NUTSHELL: Reckoning, by R.E.M., is the work of a band doing its own thing, establishing a sound that would define them: thumping drums, jangly guitars, melodic bass, and poetic lyrics. This is the foundation from which the Berry/Buck/Mills/Stipe legend grew, a bit more muscular than their debut. Whether blazing through danceable, upbeat numbers or creating somber moods, Reckoning shows a band discovering its power and unleashing it on the world.
NOTE: The setup – below the line ↓ – might be the best part … Or skip right to the album discussion.
~~~~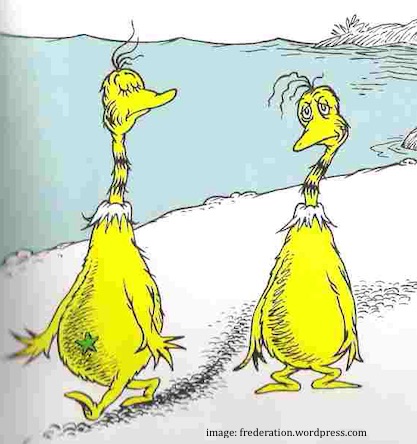 "Be Yourself" is perhaps the advice that most parents would place at the top of their list of "lessons to be ingrained in their children as they grow to adults." It's a realization that materializes in many adults only after years of heartbreak and embarrassment[ref]Although some know it from childhood.[/ref]. We look back on our former selves, cringe and hope nobody remembers, (or write a blog about it), and vow to pass the lesson onto our offspring so they might avoid the same sort of humiliation. "Listen," we say, "don't get caught up in all the popular crap, and all the trendy styles and Jones-Keeping-Upwith. Don't go along with the crowd just to fit in. BE YOURSELF."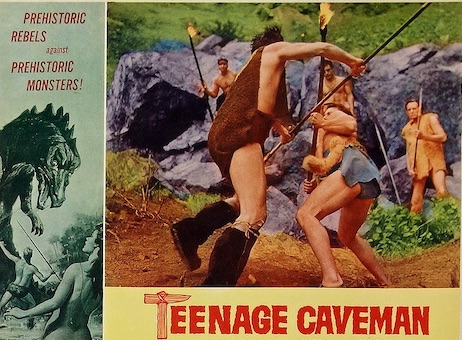 Children since Neanderthal times have responded with "But Orbuk and Kongko very cool; have nice stick and rock." They've spent their teen years[ref]Or in the case of cavekids, their years ages 7 – 9.[/ref] chasing the contemporary versions of the best animal skins and clubs and shiny leaves and trying to fit into the cool clan. Then one day (hopefully) they finally realize that their own path is the best path and settle into a gently-regretful adulthood. It's always been true that one of the last parts of the human brain to fully develop is the part that says "Hey, I'm cool with just being me." (At least I think the science says that.)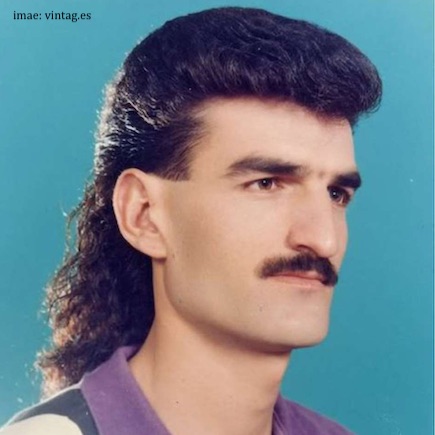 One reason, besides simple personal embarrassment, that many parents may look back and cringe is the fact that, in retrospect, it's clear that many things considered "cool" in our youth were patently ridiculous and silly. When we think of our younger selves, we can recall recognizing "Wait, this doesn't seem cool. This is utter bullshit." But we can also recall thinking, "But, I guess since everyone else likes this, it must be ME who's the weird one." When we reach adulthood we realize: almost everyone our age ALSO thought it all was utter bullshit. But we all just went along with the crowd.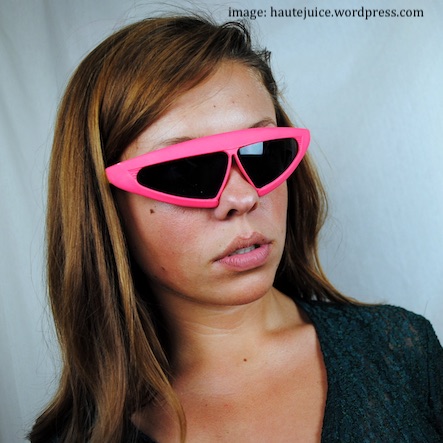 A case in point from my teenage years of the early to mid-1980s is Popular Music. Nostalgia is all well and good, and it can be fun to look back on the popular music of the 80s and revel in the wackiness and the computers and the poppiness of the era's hit songs; and the bizarre-looking and, at times, courageous, musical acts; and the ubiquitous movie soundtrack songs. I myself listen to Sirius/XM's "80s on 8 Big 40 Countdown" every weekend, even though it often plays songs I'd rather not remember. I find masochistic joy in reliving some of those crappy 80s hits.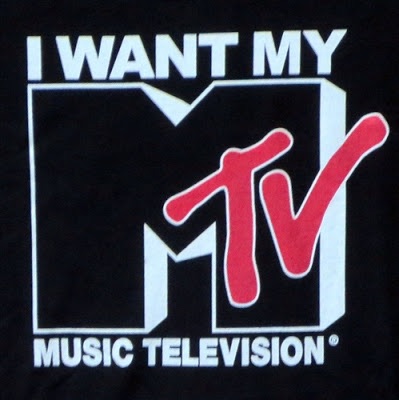 But let's face it: much of the music was bullshit. Well, let me rephrase that. The music – the notes and melodies – may have been just fine. The bullshit came because the notes and melodies were processed through a corporate Apparatus that quite unsubtly packaged and delivered its sounds and performers in a style that the Apparatus perceived to be following the cultural trends of the era[ref]Of course, MTV was a huge driver in all this, and looking back maybe I should've listened to my parents and turned that stupid channel off. But, nah. It was awesome![/ref]. But at the same time the Apparatus was creating those trends, thus engendering a phony, dog-wagging, entirely UN-organic, carousel of advertising and popular culture that enticed teens to hop aboard and just go with it, and deny their own natural understanding, which was: "This is bullshit."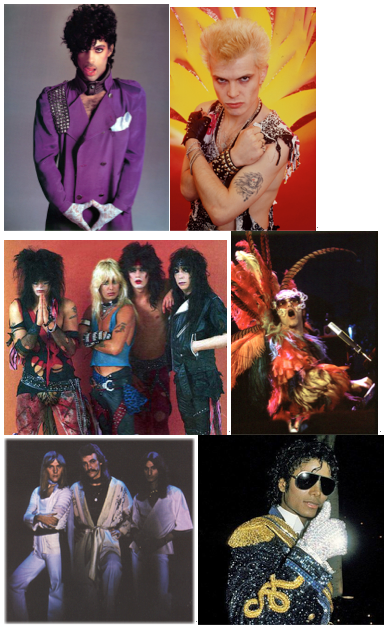 I'm quite sure this cycle continues today, and has always been part of Corporate America's means of marketing products. However, in retrospect, having been a teen in the 80s – the MTV boom-days – the weighty hand of corporate nonsense is so evident in the popular music that it seems unbelievable that I didn't recognize it at the time. But it never really dawned on me that styling was part of a marketing department's role. I just took it for granted that if you were a man who played music, you didn't look normal, like me. You looked like Billy Idol or Prince or Mötley Crüe or Elton John or Rush or Michael Jackson. I just didn't see many "normal-looking" folks making music.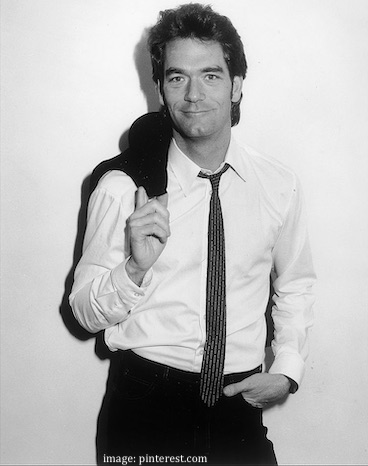 Okay, there was Huey Lewis, but come on. He already looked like he was about 50 years old in 1983.
Also in the 80s, I found myself drifting toward 70s-era Progressive Rock, featuring songs that were 20 minutes long, multi-part suites with 10-minute organ solos, played by mostly British bands like Yes and Emerson, Lake and Palmer, or North American versions, like Rush or Styx. The more difficult it was, the more I liked it.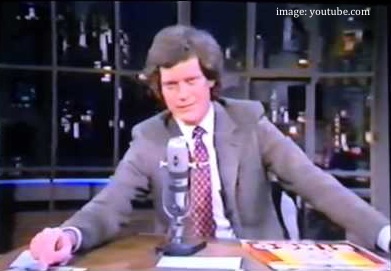 Of course, there were plenty of normal-looking folks making rock music in the 80s, playing songs that didn't require a PhD in Fretboard-shreddery to play. Sometimes they'd show up on MTV, late at night. But they didn't register with me: if you weren't a technically brilliant musician, or a crazy-looking, leather-clad freak, I didn't really think you were a musician. Until a night in 1983, (or maybe early 1984, on a rerun) when I stayed up late to watch my favorite comedian, David Letterman, and he introduced a band that looked suspiciously normal (except for the singer, who had a certain affect to him.)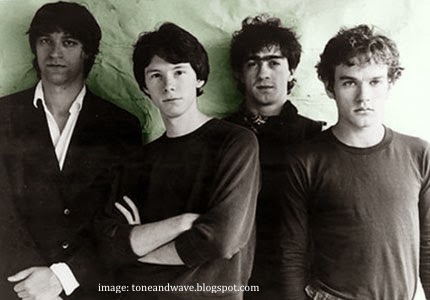 I was hooked from the minute I saw them, and for years (pre-YouTube) I wondered if I'd really seen it. They played two songs, and the singer sat on the stage, ignoring Dave, between them. The songs were infectious and fun and fresh: so fresh that one song was "too new" to have a name. The bass, always my favorite part of rock music, was prominent and played great counter-melodies. The guitarist wiggled and gyrated. The singer just stood and mumbled. I'd heard their song "Radio Free Europe" before, and I knew their weird name – R.E.M. And now I knew I loved them.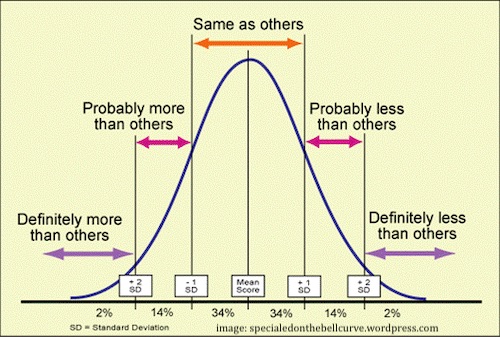 But as much as I loved them, their normalcy was, well, WEIRD. This wasn't the kind of stuff that everyone else I knew listened to. I could easily share my love of 70s hard rock or 80s metal, and my fascination with progressive rock was on the normal bell curve of typical, rural Pennsylvania teen music appreciation. (The left-hand tail, sure, but it was there.) But this little, jangly, frantic group of guys in jeans and shirts – no leather, no feathers, no spandex, no makeup, no multi-zippered jackets or single, sequined glove – seemed like they might be too weird. I bought the new cassette, Reckoning, but I didn't tell any of my friends. I listened, but was more comfortable sharing my "enthusiasm" for the new Alan Parsons Project single or Rush album. But at home I couldn't wait to see the MTV piece on them.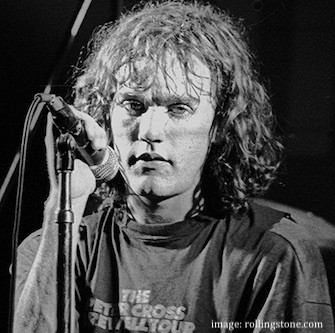 I wish now that I'd have sought out other fans, and let myself be, well, myself. (Eventually I did. In college, my high school friend, Josh, and I revealed to each other that we both loved the band!)
The song "too new to be named" on that Letterman show immediately became a favorite of mine. With it's 12-string opening riff and bouncy beat, and a melody of garbled lyrics that falls on a desperate wail of "I'm sorry!," the song "So. Central Rain" is a song that sticks.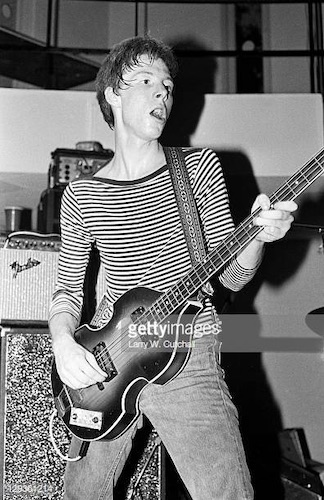 If you like direct lyrics sung clearly and loudly, you won't like much of what R.E.M. has to offer, at least not from this era. "So. Central Rain" is apparently about trying to reach a girlfriend to apologize, but if you pick up on that from singer Michael Stipe, I applaud you. The opening 12-string riff, by Peter Buck, is beautiful, and then bassist Mike Mills enters. His bass lines are McCartney-esque: melodic, widely ranging, and often – as on this number – taking the lead. Drummer Bill Berry's heartbeat bass drum pulls it all together. R.E.M. were never afraid to boost their studio sound with instrumentation. In this song, a piano, played by Mills, is prominent. The band also uses harmony vocals brilliantly, with both Mills and Berry lending their "aahhs" on this track. I love Mills's riff, about 0:50, which brings the band back into the second verse. This song is sad but happy, and remains a favorite of mine.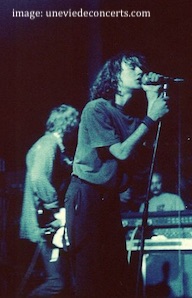 Part of the allure of R.E.M. for me has always been the mysteriousness of their lyrics and vocals. In the 80s I was deep into Yes, and their vocalist, Jon Anderson, despite having a vocal style directly opposite Stipe's, strung apparent nonsense words together. Stipe does the same thing. Can anyone tell me what a "Harborcoat" is? Is this song about a chilly, elderly, Soviet couple? It doesn't really matter to me – the song sounds super regardless of its meaning.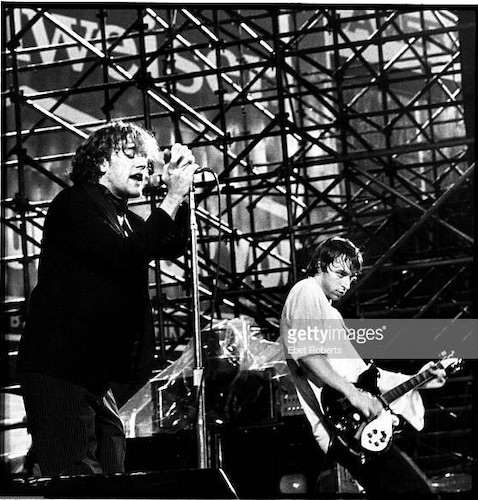 The song displays Mills's penchant for counter-melody bass, and is the perfect example Buck's fast-strumming, arpeggiated technique. Berry's drums, particularly hi-hat work, are terrific. At 1:17, when three voices blend in the chorus, I get chills, every time. In the second verse, the backing vocals (Berry, I think?) at times obscure the main vocals in a cool-sounding way. There's a nifty, noisy, harmonica-infused bridge (2:38), then after another verse, Buck's guitar riff gets more muscular (3:22) to bring it all home. It's a fantastic song, displaying everything I love about the band.
As does the next song, "7 Chinese Bros."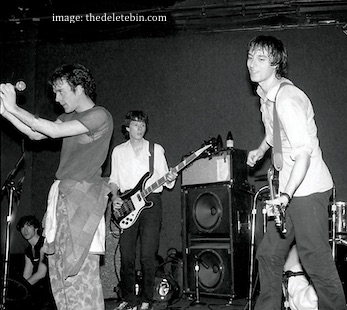 The title is taken from a children's book, Five Chinese Brothers, adapted from a famous Chinese legend, Ten Brothers, about ten brothers with amazing abilities who use them to help their family. One of the brothers can swallow the ocean, thus the lyrics in the chorus. I love how the bass enters at 0:11, over top of Buck's riff. The drums thump throughout, and Buck's arpeggiated guitar in the chorus is just super cool. Mills's bass always appears in unexpected ways, such as at 1:38. I do love Stipe's subtle vocals on this song. (A version of this song called "Voice of Harold," with lyrics read from the back of a gospel record, appears on the rarities album Dead Letter Office.)
My favorite song on the record is the driving, danceable "Pretty Persuasion."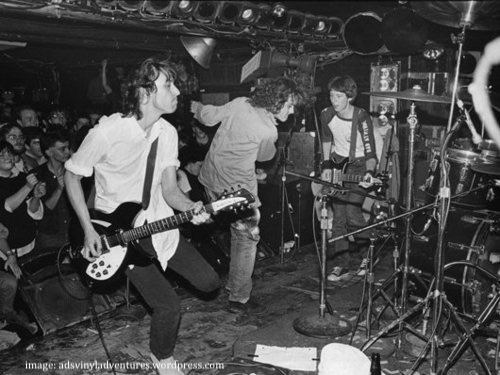 It's a fun, upbeat song, written early in their careers, with lyrics that don't say a lot, however, the title says it all. The opening guitar line is pure Buck, shimmery and flowing. Mills's high-pitched bass enters, then Berry starts his heartbeat drums. The backing vocals are sweet and the melody is catchy. It's the kind of R.E.M. song I love. The band sort of replicates it with "Second Guessing," another fast-paced song, with obscure lyrics. I love Berry's drums in this song, little things like the quick fill at 1:27 before heading back into the verse. Also, this record SOUNDS really good. Don Dixon and Mitch Easter[ref]I have to point out here that I recorded with Easter with my old band The April Skies back in 1991! That's how cool I am.[/ref] produced it, and they really gave it a full, deep sound.
As a teen, I really loved the faster songs, and I didn't think much of the slow songs. As I've gotten older, these slow numbers have grown on me. In particular, I really like "Time After Time (Annelise)."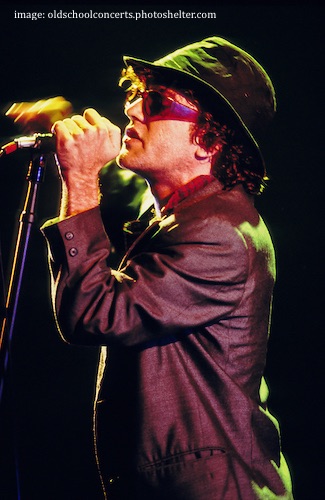 It's a subtle song, with bongos and light guitar. It definitely shows off Stipe's vocals, as he sings about (possibly) teen suicide? The song builds nicely, and has a cool guitar solo/break about 1:59, with what may be a sitar in the background? The song "Camera" is another slow song featuring Stipe, this time about a friend who died in a car crash. "Letter Never Sent" is mid-tempo, but it shows off the entire band's vocal abilities, as counter-melody backing vocals from Berry and Mills highlight Stipe's meandering melody. The lyrics sound beautiful. As usual guitar and drums sound great, and Mills's bass provides still another melody to follow.
It says much about a band that they can get me to appreciate a song style I don't usually like. In this case it's country (or maybe country-rock?), in the form of "(Don't Go Back To) Rockville."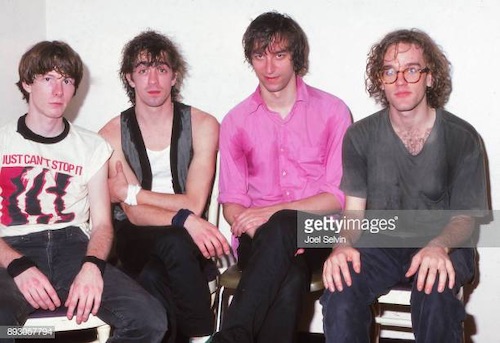 It opens with a weird, funk-like bit of a song, the type that would fit nicely on Dead Letter Office (on which the band drunkenly covered "King of the Road.") It's a straightforward piece, with some piano thrown in and great harmonies in the chorus. Buck plays some tasty figures over top of Stipe's lyrics, which take a dark turn in the bridge, where he admits he never really treated his wayward girlfriend all that great. This song was apparently written by Mills in a punk style, then the band got hold of it and created this version. Good job, men!
The album closes on a rip-roaring romp through America, a song reminiscing about old touring days in a van, apparently, with manager Jefferson Holt ("Jefferson I think we're lost!")
"I don't see myself at 30," Stipe sings immediately, and the song has a sort of free-wheeling, independent, young-adult vibe to it, sung by guys who aren't concerned about reaching old age. Thirty-five years (!) after the album was released, with R.E.M. in the Rock and Roll Hall of Fame and roundly regarded as sort of godfathers of alternative rock, this sentiment is kind of funny. But the song still kicks ass, a frantic and loose number with a nifty guitar. A great album-ender.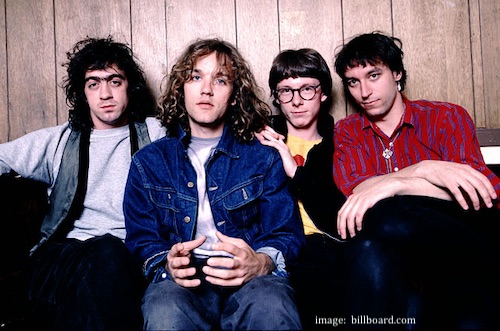 Just be yourself. What a good lesson. R.E.M. didn't look like the other 80s pop music acts, they didn't sound like anything else, and they didn't seem to care what anyone thought about it. As a teenager in 1984, this was more frightening than any of the weirdoes I regularly saw on MTV. As a 51 year old with kids, this is far more inspiring than I recognized at the time.

TRACK LISTING:
"Harborcoat"
"7 Chinese Bros."
"So. Central Rain"
"Pretty Persuasion"
"Time After Time (Annelise)"
"Second Guessing"
"Letter Never Sent"
"Camera"
"(Don't Go Back To) Rockville"
"Little America"