"Four Leaf Clover," – from the 1997 album Strangest Places.
Bouncy, fun, folky.
(2 minute read)
*Note – I'm not going to try to rank songs, but I do plan to periodically write a little bit about some songs that I like.
~ ~ ~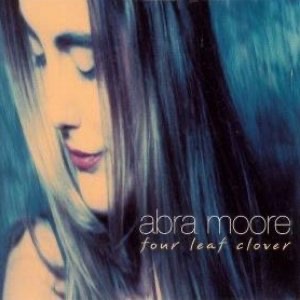 I listened to 70s AM Radio music as a child, so I was trained early to enjoy adult contempo-pop. ACP back then typically included catchy melodies, some acoustic guitar and squonky organ, and maybe some orchestral highlights thrown in. Those are key ingredients for – to my ears – a tasty 70s aural recipe. "Hitchin' a Ride." "Love Will Keep Us Together." "Diamond Girl." "The Night Chicago Died." "Moonlight Feels Right." These songs may be the leftover tuna-noodle casseroles of 70s musical cuisine, but I developed a taste early and I can't shake it now.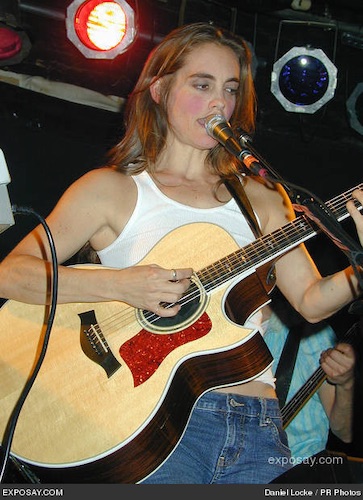 I define ACP as hit music that teens are NOT buying, but adults are. (Maybe this is everyone's definition.) Adult-contempo has changed over the years, but generally the songs sound a bit like the popular (i.e. teen) music of the day, but a bit, say, watered-down in comparison. So in the early 70s Seals & Croft seemed to have a dollop of Dylan, and a smidgeon of Simon. But only if you were in your mid-40s and never really listened to either of them.
"Four Leaf Clover," by Abra Moore, is an adult contempo-pop gem from the 90s. It has a vaguely alternative feel, with some nice lead guitar splashes over acoustic strumming. Plus, it came out when woman-led bands like Veruca Salt and Luscious Jackson and Hole were all over the airwaves. It's the type of song that a 40 year old in 1997 might have heard and thought, "I like these Riot-Grrrl songs," then bought a Sleater-Kinney record and was shocked.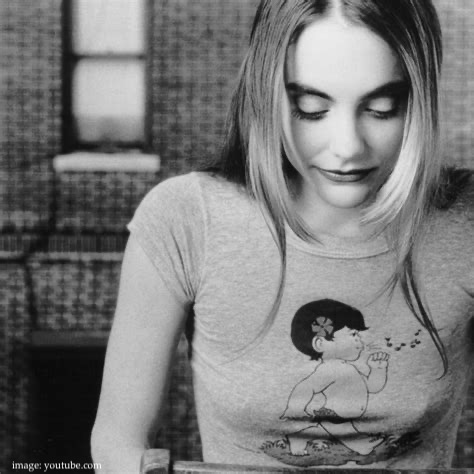 The song starts with some nice acoustic shuffling, and whispers from Moore. Then it goes right into the hook. Her voice is not strong, but it serves the song extremely well. She sounds enthusiastic, like she truly believes in her Four Leaf Clover. The lyrics don't really explain what she hopes her talisman will do (though it's clearly about a relationship), but she makes you believe. That lead guitar (perhaps Mitch Watkins?) is always in the background doing cool stuff. Also, Brannen Temple's drum beat keeps the song moving nicely.
The song progresses by adding backing voices, and they really help the song to build. Each time through the hook the song gets more urgent. After a guitar solo, a distorted guitar enters (2:24) to add a sprinkle of "grunge." By the end, Moore's lead voice, the backing vocals, and all those guitar sounds have created a sing-along urgency that's infectious and thrilling.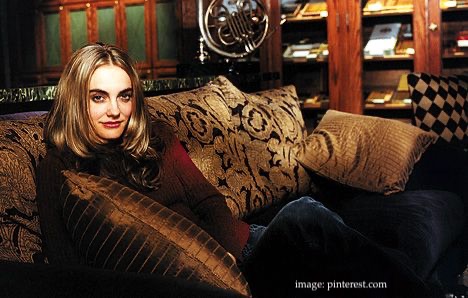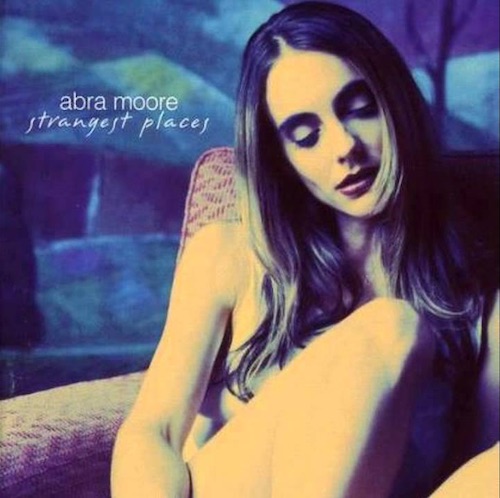 "Four Leaf Clover" earned Moore a 1998 Grammy nomination for Best Female Rock Vocal Performance. (The award was won by Fiona Apple's "Criminal.") However, it doesn't seem to be a song that is still lingering around out there in the cultural consciousness. It's one of those, "Oh-yeah-I-forgot-about-that-one!" songs. But I've always loved it, and I find it quite inspiring when I'm feeling anxious. So, thank you 70s AM Radio, for helping me to not overlook good, flimsy pop!