"Possum Kingdom," from the 1994 Toadies album Rubberneck.
Crunching, powerful weirdness on one-hit-wonder track.
(4 minute read)
*Note – I'm not even going to try to rank songs. I just plan to periodically write a little bit about some songs that I like.
In April of 1993, I attended Nirvana's benefit Concert for Bosnian Rape Victims at the San Francisco Cow Palace. It was a tremendous, 4-hour show featuring L7, The Breeders, and the show-stealing Disposable Heroes of Hiphoprisy. Nirvana closed things with a full set, then about 10 minutes of feedback and horseplay. Immediately afterwards the stage went dark, and to clearly signal "No Encore" the house lights came on and a familiar song played over the speakers.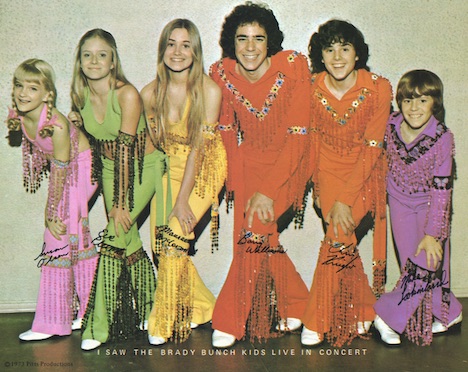 The song was "Sunshine Day," by The Brady Bunch kids. All of us Gen-X fans in the crowd went nuts and sang along. We'd grown up with the early 70s TV show, and we recognized that a) it was campy bullshit; but b) it was also a really great song! The track in that post-mayhem context tickled our strong love of Letterman-esque irony. But it also catered to our real fondness for cheesy, 70s AM radio pop. That feeling of "the-70s-were-so-bad-but-I-love-them!," is one I've maintained. I love the "Have a Nice Day!" bubblegum pop from my 70s youth, and the one-hit-wonders of the era particularly stand out.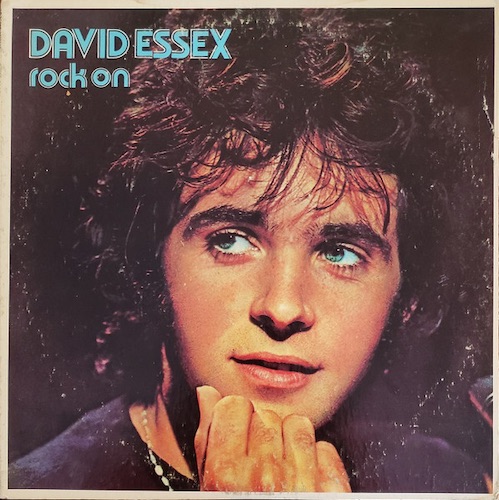 Looking Glass, King Harvest, Paper Lace, Starbuck, Hues Corporation, Pilot, Blue Swede … These acts are far from household names, but their songs – "Brandy," "Dancing in the Moonlight," "The Night Chicago Died," "Moonlight Feels Right," "Rock the Boat," "Magic," and "Hooked on a Feeling," respectively – live on. There were dozens of others. It seemed like anybody in the 70s with a sleepy electric piano, or sheepdog hair, or a hippy-chick voice, or a catchy hook was guaranteed a week or two in the Top 20. One-hit-wonders have existed as long as the pop charts, but 70s AM radio hits resonate with me.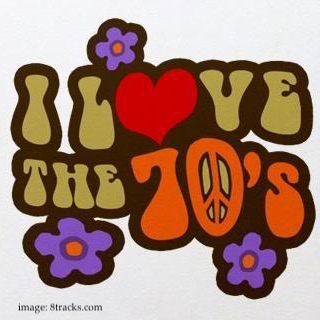 Just like that Nirvana concert demonstrated, early 90s music fans loved the 70s! And I think early 90s alt-rock coincidentally reflected the 70s in the proliferation of one-hit wonders. Between 1993 and 1998, I had a 40-minute commute to work in the Bay Area. On the alt-rock radio station[ref]Kids, back in the day there were "radio stations" and they played music, and you could listen for free! The downside was that there were a shit-ton of ads, and you had to suffer through some goofy-ass DJs.[/ref] Live 105, a single song[ref]Okay, okay, I'm sure a few acts had two songs that got airplay. But come on.[/ref] from each of the following acts got significant airplay: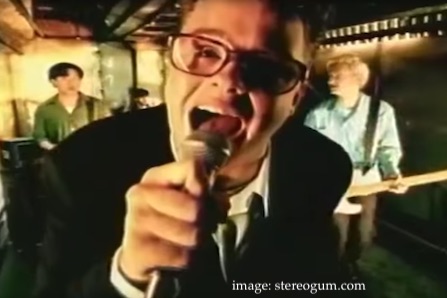 Sponge, Filter, eels, Fastball, Veruca Salt, Harvey Danger, Del Amitri, Luscious Jackson, Marcy Playground, Eve 6, Seven Mary Three, Sister Hazel, Letters to Cleo, Better Than Ezra, Elastica, Republica, Dishwalla, Candlebox, Cornershop, Semisonic, Spacehog, Jamiroquai, Natalie Imbruglia, Tracy Bonham, Meredith Brooks, Abra Moore, Edwyn Collins, Eagle-Eye Cherry, Blind Melon, Primitive Radio Gods, Collective Soul, Soul Coughing, New Radicals, Deep Blue Something, White Town, Silverchair, The Cardigans, The Rentals, The Verve, The Verve Pipe, OMC, Local H, Chumbawumba, Nada Surf, Dog's Eye View, Imperial Teen, Jars of Clay, and Sneaker Pimps. Other established acts, like The Butthole Surfers and The Meat Puppets, finally got one song on the radio. The brief, weird fascination with swing dancing, new ska and old-timey music meant one song each for bands like Big Bad Voodoo Daddy, Reel Big Fish and Squirrel Nut Zippers.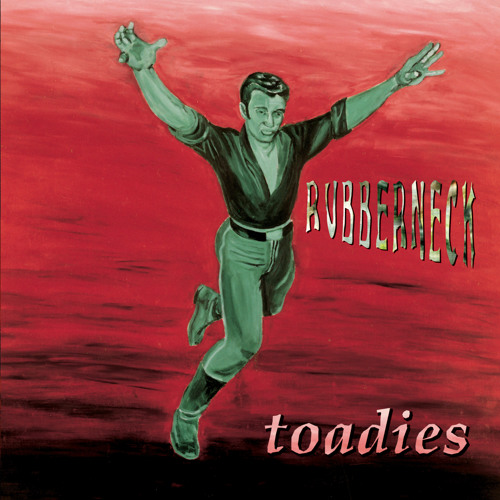 But my favorite one-hit wonder from the era[ref]There's a good chance another song or two from that list will appear in this column.[/ref] is "Possum Kingdom," from Toadies. The Texas band named the song after a lake and recreation area near their home, and they crafted a story about a vampire stalking its shores and boathouses. The first time I heard the song, I joined in the middle, and heard singer Vaden Todd Lewis asking, over and over, "Do you wanna die?" I thought, "This song sucks." But after hearing it again, I realized it was just a horror story. The narrator is a vampire, not a proponent of suicide. I put aside my derision and just enjoyed the music.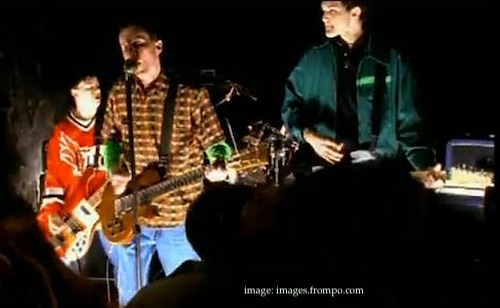 Because the music fucking rocks. First of all, the opening riff establishes at once that the song is in an alternating 7/8 & 8/8 meter! As a fan of Rush and Yes and prog-rock, to hear a punkish band go full-on 15/8 (if you will) gets me excited[ref]Which I know is a weird reaction.[/ref]. The intro vocals include spooky delay and reverb, and it's hard to tell where things are going. Until 0:25, when Lisa Umbarger's bass enters, and Darrell Herbert's lead guitar begins its curling, feedback-driven assault.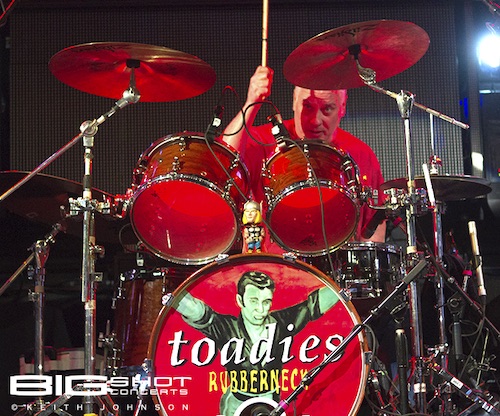 "Possum Kingdom" is great because of how it consistently builds and releases. In the second verse there's a sort of plodding feel that quickly turns foreboding as Lewis sings "I'll show you my dark secret," and Herbert's guitar re-enters. At 1:11, Lewis jumps an octave, and the energy is kicked up further, with drummer Mark Reznicek leading the charge. The chorus (1:27) has a clever, satisfying chord progression that resolves on Lewis's "so help me Jesus."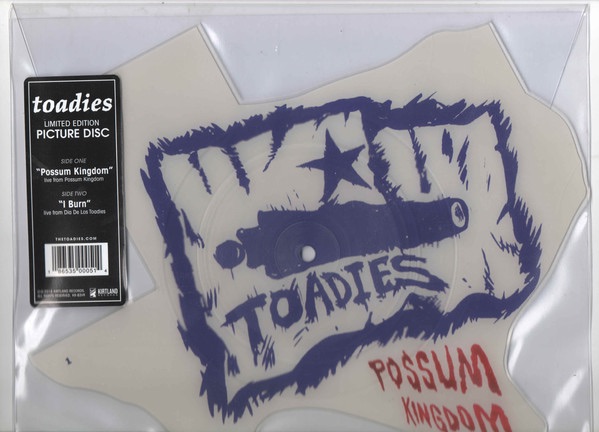 The power of changing dynamics (the "quiet, loud, quiet") was a key feature of alt-rock and grunge. It was popularized by Nirvana, who admitted to swiping it from Pixies. Toadies use it to perfection on "Possum Kingdom." Maybe it's the continued, hiccuping 15/8 beat, or the creepy lyrics, or the simple, Jaws-music bass, but there's a paranoia to the quiet verses that makes the loud choruses, when they arrive, feel like both danger and relief.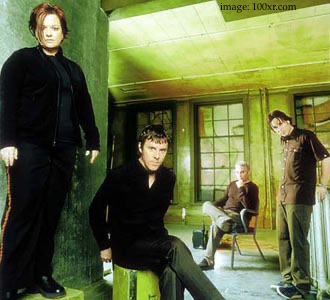 At about 2:30, the bridge ("give it up to me") begins, which is either in 20/8, or a combination of 6/8s and 4/4. I don't know enough music theory to tell. But I do know it adds to the ominous feeling of the song. At 3:16 there's feedback and the band begins the long climb – you can almost feel the mosh pit preparing to explode – to the song's final, uber-satisfying release at 4:23.
"Possum Kingdom" winds down, ending with a sort of sigh from the guitar. I always feel like I've been through an ordeal at the end. I myself don't like to work out, but maybe this is the feeling exercisers enjoy afterwards? Toadies may have only ever had one hit, but of all the songs from those artists listed above, it's my favorite.